'Asexual rights' and the endless quest for victimhood
New forms of 'oppression' are being invented every week.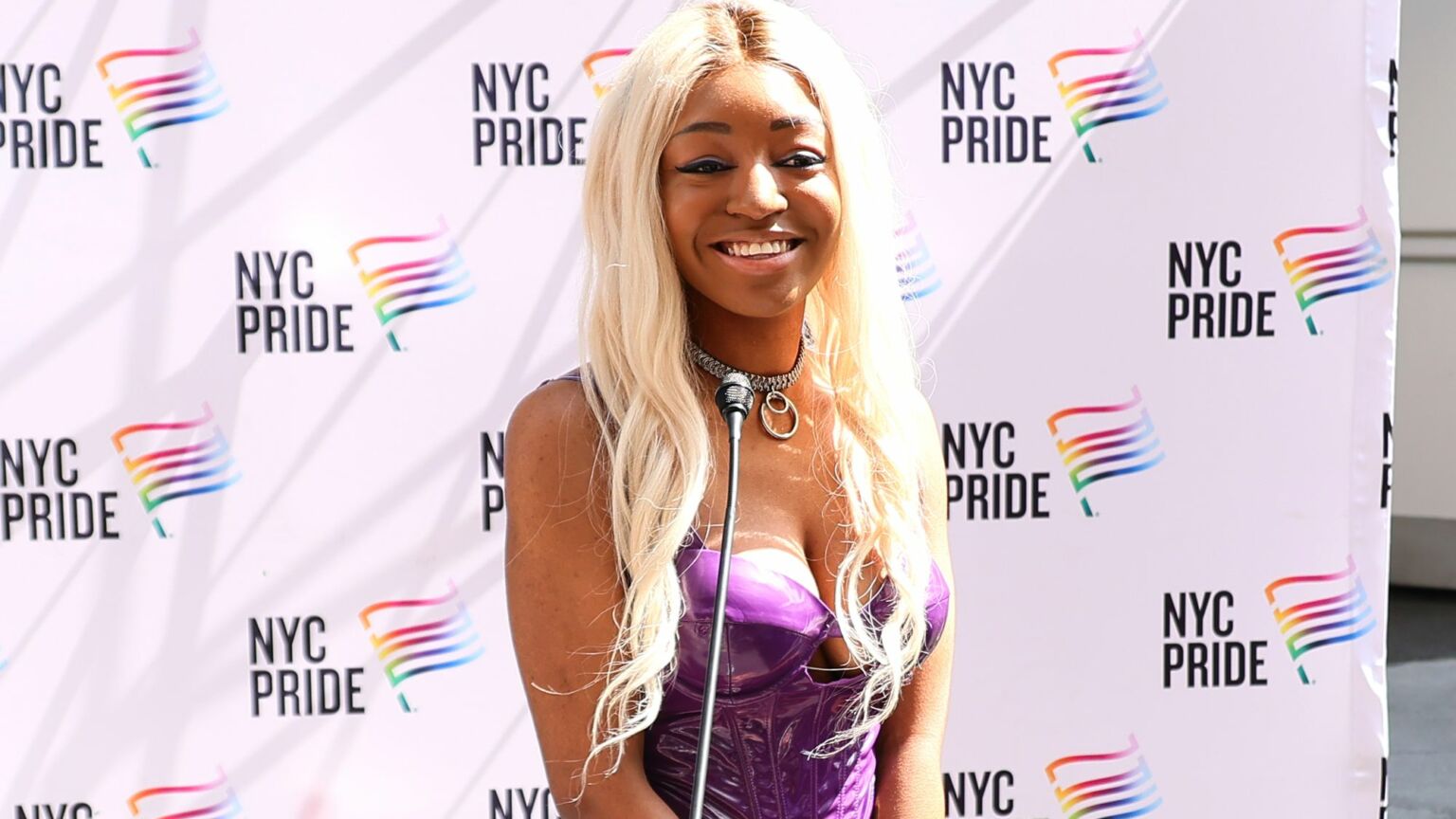 It's hard not to admire the chutzpah and hustle of Yasmin Benoit, a model who provocatively asserts that her activism is an 'attempt to fill the blatant gap in black asexual representation'. Last week, the 27-year-old partnered with Robbie de Santos, director of communications at Stonewall, to launch Ace in the UK – a report to mark the climax of Asexual Awareness Week ('ace' is slang for an asexual person). Sadly for both, this deep dive into a hitherto hidden minority was largely ignored by the mainstream media, which have been understandably preoccupied with the conflict in the Middle East.
Undeterred by international events, Benoit wrote in Attitude magazine that for some, the cause of 'asexual rights' is a 'a battle cry, a call to arms'. A new 'most marginalised' group has landed, and its representatives are vying for a spot at the top of the victimhood pile.
The complaints documented in the report are predictably ludicrous. Some respondents bemoan the fact they can't 'come out' as asexual at work, as if British employees are mandated to chunter on about their sex lives to management. Others whinge that when they've mentioned their lack of sexual interest to 'healthcare providers', asexuality was 'not recognised as a type of sexual orientation'. Instead it 'was treated as a disorder that needed to be fixed'. And while, on the one hand, the authors argue that asexuality ought not to be pathologised, with their other free hand, they note that 41.8 per cent of ace respondents 'considered themselves to have mental-health issues, most commonly with anxiety or depression'. The report also explains 'ace respondents had the lowest levels of life satisfaction of all sexual-orientation groups'. It's tempting to wonder whether a quickie might improve their mood.
Most of the recommendations in the Ace in the UK report are so gloriously self-indulgent as to be easily dismissed, such as the demand for asexual people to be legally recognised as a persecuted minority. But one aim of the asexuality campaign is concerning, and that's the push for 'asexual conversion therapy' to be prohibited. With palpable envy, Benoit complains there 'was a justified outcry about trans and nonbinary people' potentially being excluded from the UK government's mooted plan to ban conversion therapy, but 'crickets when asexual people weren't included either'.
This is, of course, a gross attempt to capitalise on the historical suffering of lesbians and gay men. Ace conversion therapy is a fictional complaint about a fictional oppression on the basis of a fictional sexual orientation.
Disinterest in sex is not necessarily rare. Low libido or Hypoactive Sexual Desire Disorder (HSDD) can be a sign of depression, side effects of medication or other physical conditions. As such, it would be negligent for a healthcare professional to accept a patient's claim that he or she is simply innately asexual. Clinicians who ask questions and reject patients' self-diagnoses should not be bullied by activists, and they ought not to face criminalisation or accusations of practising 'conversion therapy' for simply doing their job.
Outside of the minds of the permanently offended, there's no shame in not being particularly fussed about sex. In fact, it's a fairly normal state for many couples who have been together for a while. But for Stonewall and Benoit, not wanting to shag all the time is apparently a sign that one might be a member of a marginalised minority. The report states with baseless authority that 'people who experience attraction occasionally, rarely, or only under certain conditions are "greysexual"', whereas those for whom 'attraction might develop only after a strong emotional bond is formed [are] "demisexual"'.
Between the lines of this onerously dull report are some revealing points about those who identify as asexual. Notably, most are young. This fits broader observations; for the past decade, surveys have shown that youngsters are having less sex. And in a way, who can blame them? Teens who turn online through sexual curiosity won't be presented with images of mutually enjoyable intimacy. Rather, they will immediately see the body-punishing misogyny of pornography. It is not necessarily the case that youngsters don't experience desire, it's that they've been turned off sex by how it's represented in porn.
Some of Benoit's campaigning, for which she has attracted a large following on Instagram, involves striking sexual poses while not wearing very much. And she does all this at the same time as wanging on about her ace identity. Her ability to spot a niche in the diversity market is impressive. Given the rates of pay in journalism, I'm now seriously considering starting an advocacy group for misanthropic, short-sighted midgets like me (though sadly my middle-aged physique isn't as Instagram-friendly as Benoit's).
Perhaps what this enterprising asexuality influencer shows most eloquently is that today, there are more wannabe activists in search of social ills than there are civil rights left to fight for.
Jo Bartosch is a journalist campaigning for the rights of women and girls.
To enquire about republishing spiked's content, a right to reply or to request a correction, please contact the managing editor, Viv Regan.