Will Young's queer privilege
There has never been a better time to be gay if you're white, Western and male.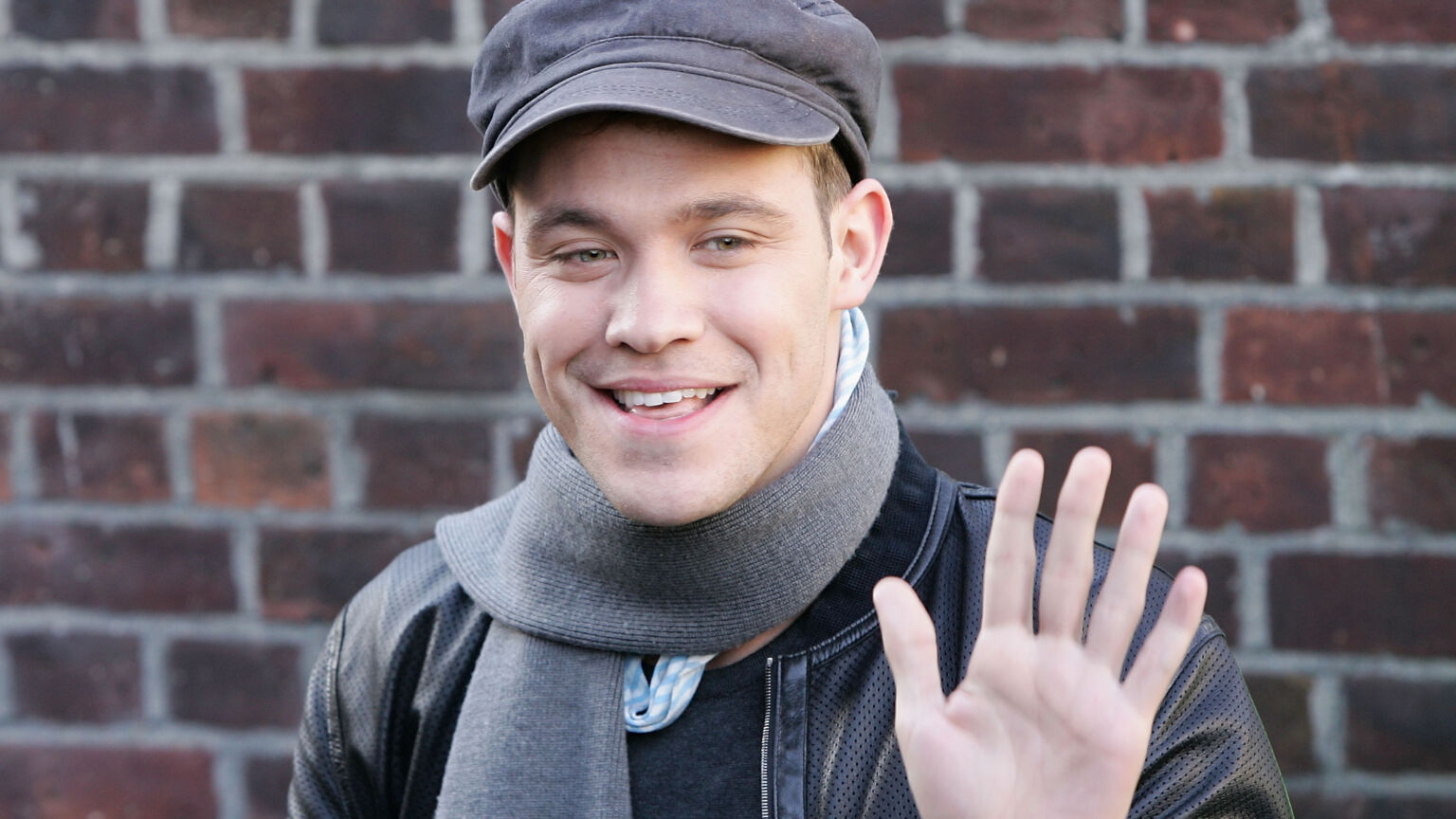 For anyone not yet convinced that the Tories will be the best of a bad lot at the next election, there's now an absolute corker of a reason to give Rishi your vote: Will Young has promised to leave the UK if they win.
I won't pretend to be impartial on the subject of this singularly dreary singer. Back in 2002, the Will Young / Gareth Gates Pop Idol final was watched by 15million viewers, and I remember voting 10 times for Gates before my husband hid the phone from me. However, the public-school drip with the vocal stylings of a vapid moose inexplicably won and has been bothering us ever since.
Young's multi-platinum debut album went straight to No1, he's had four No1 singles, two Brit Awards and is a multimillionaire. He has acted on television, in films and in the theatre. In 2013, he bagged a nomination for the Laurence Olivier Award for Best Actor in a Leading Role in a Musical. And he's written a whopping six books in 10 years. As if to rub in the extent of this profoundly mediocre man's success, this year he released the compilation album, 20 Years: The Greatest Hits.
What's wrong with this picture? Well, Young was only nominated for his role in Cabaret, losing the award to Michael Ball. He's only had four No1 singles – not five. Two Brits – not 12. And how did this truly deplorable, unjust state of affairs come about? Because in 2010, there was a General Election and the Tories won. Thereafter, singles by Young mysteriously ceased to trouble the Top10 – or even the Top100. (Can you hum 'Crying on the Bathroom Floor'?) Understandably, Young doesn't want to be banned from the Top20 for another five years and so has decided to bravely lead the way for other gay entertainers suffering under the Tory yoke. 'I won't stay in this country if they win. No way. It's too terrifying', he announced at the Labour conference this week.
Of course, these aren't the same Tories who legalised gay marriage in 2013, or those recognised by Young as of the same ethnic group and social class as himself, like that nice Mr Cameron. The current lot are people with strange-sounding names like Rishi and Suella and Kemi, whose first priority may not be making privileged white men feel even smugger than usual. They may believe that women can't have penises, or that illegal immigrants sometimes lie about being gay in order to get asylum. But how dare they address these issues, which concern vast numbers of citizens in this country, and disappoint Will Young?
'I've seen a lot of rights come my way… I thought we'd got better. I have felt very let down as a citizen. But now I feel very excited about the prospect of a change in government. I feel like we have to remind ourselves that we do live in a democracy and that you can affect change', he told the Mirror. 'The power is with the people and I'm a big believer in that.' Presumably that's unless the people elect someone who doesn't care for what Will Young cares for, then it must be mindless populism?
Contrary to Young's hysteria, there has never been a better time to be gay if you are white, Western and male. As the brilliant writer, David Sedaris, told The Times a while back: 'I'm giving a commencement speech at the most PC school in America – Oberlin College. Because I'm a white middle-aged male, it made me wonder would I have been doing it if I wasn't gay? It has been a good career move.'
If we look at many of our most successful entertainers, I do wonder if men from Elton John to Stephen Fry wouldn't have been cancelled by now if they were straight. On social media, silly young women pout, 'I'll only have a baby if I know it's gay'. In television soaps, gay marriage hasn't just been legalised, but beatified. (The current main storyline of Coronation Street features vicar Billy and new husband Paul – once a tearaway, now dying of a terminal illness – bathing in a radiant light as they defend their love from bigotry and ignorance, whereas heterosexual relationships are routinely portrayed as trashy and fickle.)
While things are on the up for gay men, there have certainly been better times to be a lesbian in this country. After a couple of decades of live and let live, those female homosexuals who believe that being gay is based on same-sex attraction can now expect to find themselves bullied, harassed and told to 'Suck my lady-dick' by furious transvestites who can't get their heads around the fact that gay women don't like cock. Why won't they share nicely, like those women in Lesbian Slut Gang Bang? Some weak women – in a new twist on being a pick-me suck-up – may well end up backing men against lesbians, as in the extraordinary case of Nancy Kelley's Stonewall, which claimed in 2021 that lesbians refusing to 'date' transvestites is 'analogous to issues like sexual racism'. Increasingly, to be a lesbian is to find oneself at odds with the LGBT establishment, which a veteran gay-activist friend described to me as 'all about men and money'.
The old gay-rights struggle was highly logical and sensible. You wanted the same legal rights as heterosexuals; you didn't want to remove their rights from them. The 'queer' lot, on the other hand, have a different agenda altogether. They want to gum up every government institution, every human interaction, with the Japanese knotweed of gender woo-woo and racially divisive insanity. It's these half-wits who insist that it was transvestites who brought about gay liberation – or that you really can be a Queer for Palestine, without seeming as stupid as a Turkey for Christmas.
Some gay men have stood by lesbians, while others have thrown them under the nonbinary bus, just so they can feel young and vibrant. As far as I can tell, Young has not said anything about the fact that his gay sisters are facing an unparalleled level of betrayal – not from this Tory government, which alone of the parties is dedicated to preserving single-sex spaces, but from his adored Labour Party. Shadow foreign secretary David Lammy, for instance, has called feminists 'dinosaurs' who want to 'to hoard rights' because they have shown the outrageous audacity of wanting to preserve female-only spaces.
Of course, there are parts of the world where to be a gay man is a matter of life and death. But the likes of Young don't ever mention those mainly Muslim countries, as bad things are only bad when white people do them. It's especially odd that Hamas is so favoured by the left when, under its rule, being gay is actually illegal, and that thousands of gay people have been forced to seek sanctuary in gay-friendly Israel. In Tel Aviv, the gay beach is right next to the religious beach. Try that anywhere else in the Middle East!
In truth, no one is out to get Will Young. I'd even wager that no one cares what he thinks, and that if he does leave the country no one will notice. Whenever he draws flack it's not for his sexuality, but for the stupid things he says when he attempts to be political – when he makes the teenage Gareth Gates appear as articulate as the mature Christopher Hitchens. So Will, don't wait for the next election – why not leave right now?
Julie Burchill is a spiked columnist. Her book, Welcome To The Woke Trials: How #Identity Killed Progressive Politics, is published by Academica Press.
To enquire about republishing spiked's content, a right to reply or to request a correction, please contact the managing editor, Viv Regan.