Why is Sunak being pilloried for stating biological facts?
Gender ideologues are so out of touch they make our multimillionaire PM look like a man of the people.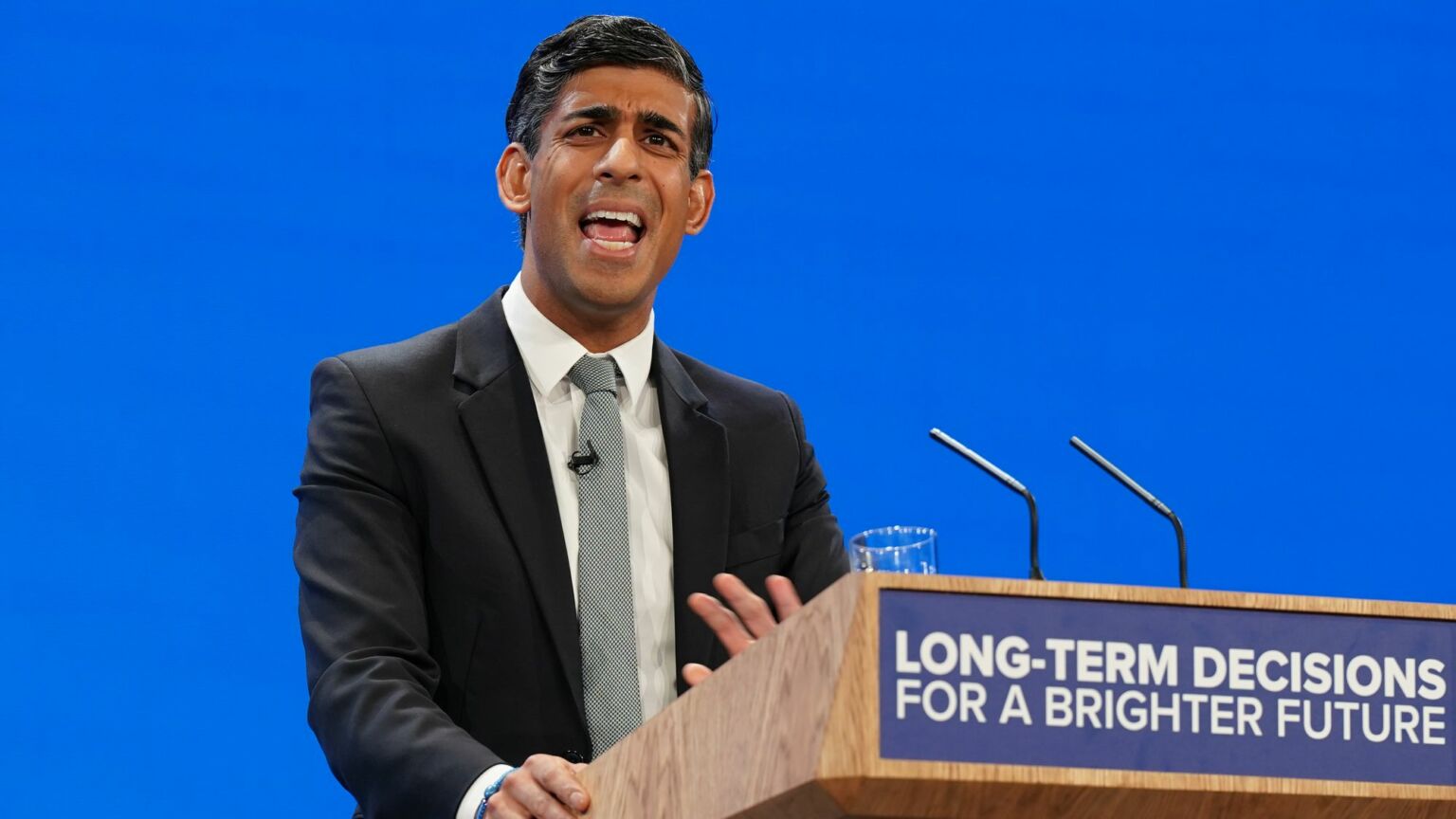 Last week, by making one simple statement, Britain's multimillionaire prime minister managed to sound more like a man of the people than the entire opposition front bench. He didn't declare a hitherto hidden history as the son of a toolmaker. Nor did he pretend that he'd been educated at a local comp rather than the prestigious Winchester College. Instead, Rishi Sunak simply said what every sane voter deep down knows to be true. He told the Conservative Party conference that 'we shouldn't get bullied into believing that people can be any sex they want to be. They can't. A man is a man and a woman is a woman.' This appeal to common sense was met with rapturous applause from reality enthusiasts, both within the Conservative Party conference hall and beyond.
And that wasn't the only blow struck for biological reality last week. Health secretary Steve Barclay proposed a ban on allowing transwomen into women-only hospital wards and told NHS staff to stop declaring their preferred pronouns to each new patient. Meanwhile, home secretary Suella Braverman announced that sex offenders will be barred for life from changing their gender identity.
Predictably, these announcements provoked a torrential tantrum from that cadre of complacent ideologues who smugly believe they're on 'the right side of history'. Unable to offer evidence that Sunak is wrong in his assertion that there are two sexes, his detractors accused him of 'transphobia'. Some said his speech meant the Tories have once again become the 'nasty party', claiming that this attack on 'trans rights' has echoes of Margaret Thatcher's homophobic Section 28 policy. Others warned, hysterically, that the PM's speech signalled the UK's descent into fascism.
Musician Rebecca Lucy Taylor (better known by her stage name, Self Esteem) offered exactly the kind of searing hot take one might expect from a right-on pop star. As a successful public figure who presumably can afford to be treated in a private hospital ward, she told her followers that 'nobody is complaining about our trans sisters on female wards', seemingly unaware of the reports of sexual assaults by men claiming to be women in NHS hospitals. She then somewhat ironically urged her supporters to 'educate your family members about the importance of critical thinking in these horrific, terrifying times'.
On the political right, GB News' resident trans activist, Tom Harwood, condemned the moves to restore single-sex wards as 'loopy', claiming that women would more likely be scared of 'testosterone-stacked, bearded trans men on their wards' than of biological males.
More concerningly, some NHS heads and high-profile medics took to Twitter / X to disparage the need for women's single-sex spaces. Dr Paul Gilluley, chief medical officer for NHS North East London, told 'the trans community, their families and carers' that 'despite the political rhetoric of the last few days you will always receive the care you require where [it] best meets your needs'. The clear implication is that Gilluley and the hospitals he runs intend to ignore the government by allowing patients to self-identify into wards of their own choosing.
Meanwhile, Monica Jacot (who describes herself as 'cisgender' and uses 'she / her' pronouns) explained that, as 'head of EDI' at Cambridge University Hospitals NHS, her workplace 'will be continuing to encourage sharing of our pronouns', despite the health secretary's orders.
But the prize for the most ridiculous take on the Tories' new trans announcements surely has to be awarded to Sky News' Kay Burley. On her show last week, she boldly told transport secretary Mark Harper that she had looked up the Equality Act 2010 prior to the interview, and that Sunak's comments were 'against the law'. With admirable restraint, Harper responded by outlining the protections the Equality Act contains for single-sex spaces. He also explained that, while trans people deserve respect like everyone else, 'sex can't be changed'.
What Burley and her ilk don't realise is that screaming 'transphobia' at critics of gender ideology is no longer working. Not least when, over the past few years, the public has seen a flood of reports of pervy men in dodgy wigs identifying into women's spaces to commit serious offences. Most people now recognise that the push for gender self-identification and for the erasure of women-only spaces is not the same as those past campaigns for the rights of lesbian, gay and bisexual people. To give in to gender ideology is to prioritise men's feelings at the cost of women's safety and dignity.
In the absence of actual arguments, it seems that accusations of bigotry are all the trans lobby has left to cover its embarrassingly bare arrogance.
Jo Bartosch is a journalist campaigning for the rights of women and girls.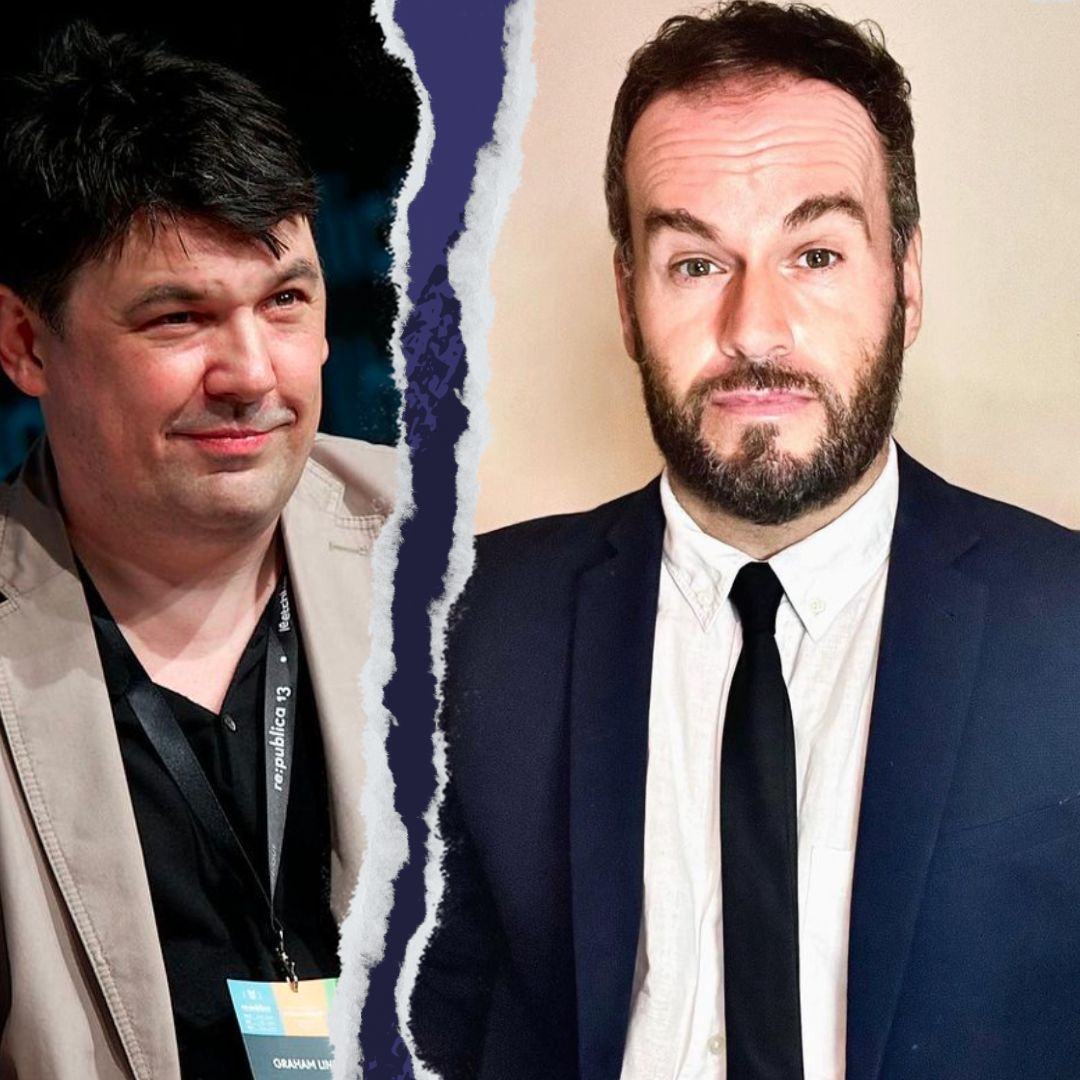 Graham Linehan and Brendan O'Neill – live and in conversation
ZOOM EVENT
Tuesday 17 October – 7pm to 8pm BST
This is a free event, exclusively for spiked supporters.
To enquire about republishing spiked's content, a right to reply or to request a correction, please contact the managing editor, Viv Regan.