Brits are turning against gender ideology
Ordinary people are swiftly waking up to the threat posed by 'trans rights'.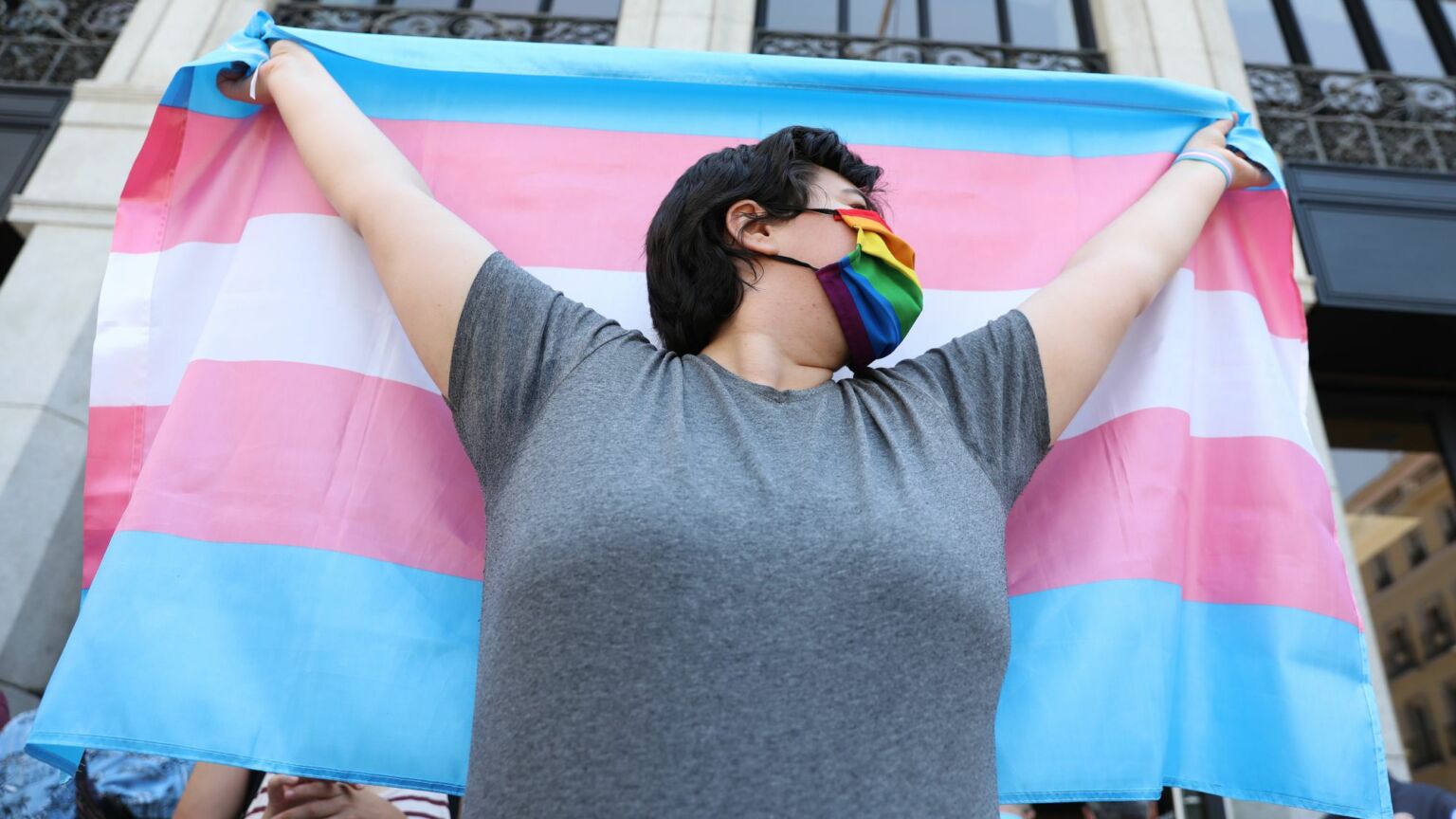 But perhaps most tellingly, as attitudes toward sexual morality have become more liberal, attitudes toward transgenderism have become far less sympathetic. The survey shows that the proportion of people who think someone should be able to change the sex on their birth certificate if they want has fallen from 53 per cent in 2019 to 30 per cent today. The proportion of people who 'describe themselves as not prejudiced at all against people who are transgender' has also declined from 82 per cent in 2019 to 64 per cent today.
That particular statistic has been taken to mean that there is a rising tide of 'transphobic' bigotry. But I see no trace of that in the gender debate or in broader society. More likely, these stats capture the public's growing concern about policies and ideas associated with transgender ideology, from the erosion of women's rights to children's safety.
Predictably, this change in attitudes has been condemned by those who have built their careers on the grievance politics of trans activism. Former Stonewall CEO Nancy Kelley opined on X (formerly Twitter) that 'years of relentless toxic coverage and political manipulation is making us less tolerant and less supportive of a marginalised community'.
Kelley is just wrong. This attitudinal shift is not prompted by 'toxic' reporting or 'political manipulation'. It's actually prompted by a greater understanding of 'transgender issues'. And here Kelley is correct – news coverage has made a difference. It has made us aware of what the cause of trans rights actually entails.
So, as stories like that of double rapist Adam Graham (aka Isla Bryson), a man who was put in a women's prison, have received column inches in the British press, public opinion has begun to shift. Furthermore, in the face of obvious injustices, such as men triumphing in women's sporting competitions and winning female-only awards, accusations of 'transphobia' have lost their power to silence would-be dissenters. The public is gradually waking up to the reality of transgender ideology and they don't like it.
Gillian Prior, deputy chief executive at the National Centre for Social Research, which produces the BAS, disagrees. She seems to think the public's turn against trans rights is evidence of our growing illiberalism. 'In the case of transgender people', she said, 'the recent public debate about the law on gender recognition has appeared to have resulted in attitudes becoming less liberal than they were just a few years ago'. But this completely misunderstands the issues. There is nothing illiberal about not wanting women to give up hard-earned rights and spaces to accommodate the feelings of men who identify as trans.
In fact, the survey shows just how liberal Britain is now. The change in attitudes toward homosexuality has been remarkable and encouraging for those who believe in equality. Over the past 40 years, the proportion of those who think that same-sex relations were 'always wrong' has fallen from 50 per cent to just nine per cent.
The cause of LGB rights is very different to that of 'trans rights'. Gay liberation was a fight to achieve legal parity with heterosexuals. The fight for trans rights is not about fairness or legal parity. It's about allowing children to be put on experimental, puberty-blocking drugs, advocating for taxpayer-funded cosmetic surgery and, above all, demanding that the rights of other groups, especially women, are infringed upon.
These illiberal and dangerous demands have been pushed by trans activists, not those advocating for LGB rights. As Kate Barker, chief executive officer of LGB Alliance, the only charity advocating exclusively for same-sex attracted people, explains, the battle for equality for gay and lesbian people has largely been won. If there is a growing threat to gay and lesbian rights today, it comes precisely from trans activists.
'Today, gay men and lesbians are being branded as discriminatory bigots for being attracted exclusively to one sex, their own', says Barker. 'This is the result of gender-identity ideology, which promotes the belief that it is valid for some men to "identify" as women and vice versa. Believers in this ideology say it's "transphobic" for lesbians to rule out all males who "identify as lesbians" as potential sexual partners. It is a bizarre reversal of the prejudice we faced in the Seventies and Eighties.'
So, despite the howls of protestation from trans activists, Britons are not becoming more intolerant. Rather, they are waking up and saying no to an ideology that threatens us all.
Jo Bartosch is a journalist campaigning for the rights of women and girls.
To enquire about republishing spiked's content, a right to reply or to request a correction, please contact the managing editor, Viv Regan.