The racism of multiculturalism
Suella Braverman's dimwitted critics are going out to bat for an ugly, divisive ideology.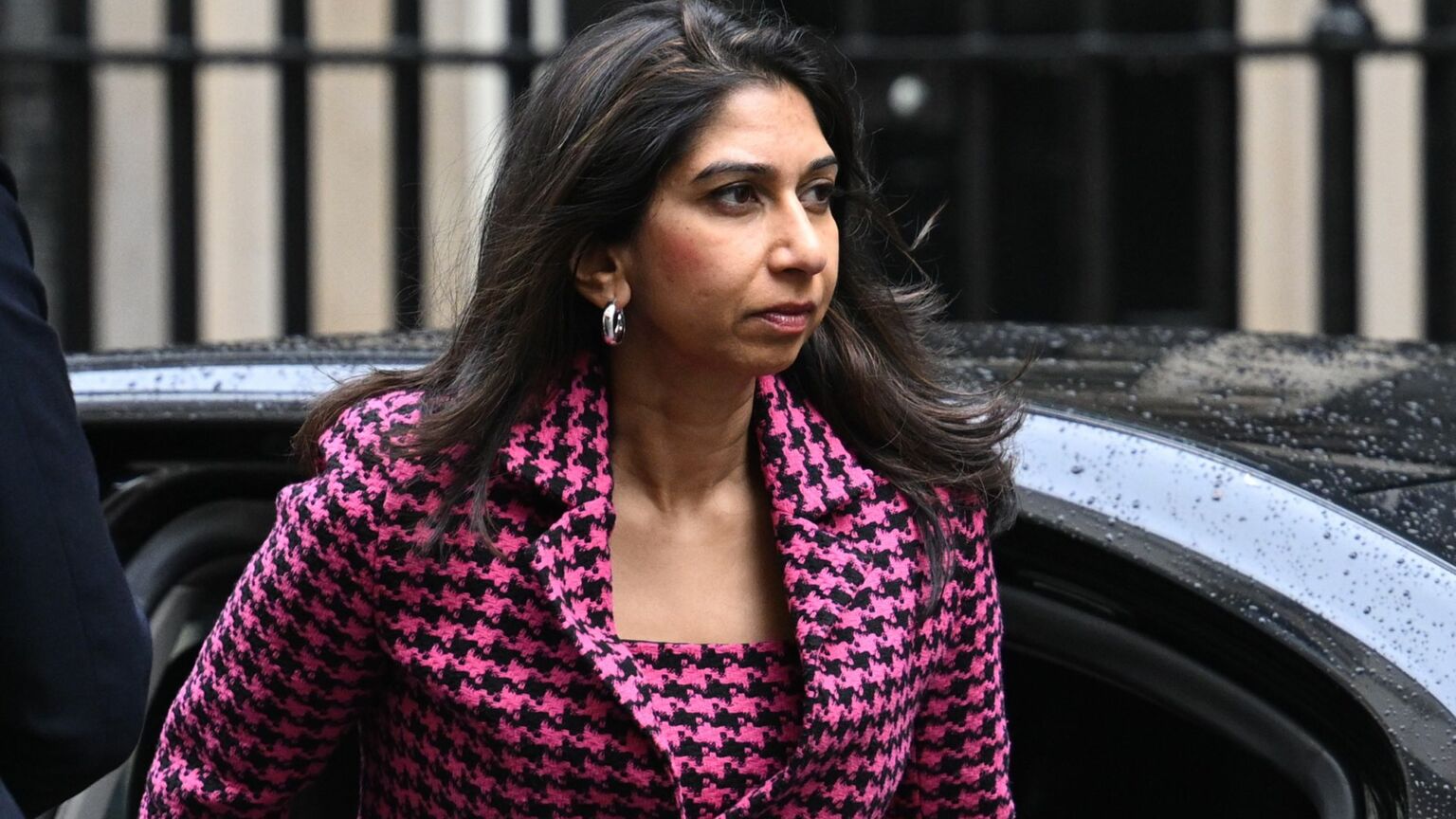 I hate to call people dim, ill-informed or 'low information'. But there's really no other way to describe Britain's liberal-left commentariat – and their latest barrage of takes on multiculturalism, sparked by home secretary Suella Braverman's blockbuster speech in Washington, DC yesterday. Still, given many of the same scribblers have spent years calling Brexit voters far less polite things than dim, ill-informed and 'low information', I'm sure they can take it.
In DC, Braverman took aim at several metropolitan-elite shibboleths, from the Refugee Convention to mass migration. But it was her comments on multiculturalism that have sparked the most visceral, simpleminded outrage. She said, in passing, that multiculturalism had failed, echoing comments made by Angela Merkel in 2010, David Cameron in 2011 and Nicolas Sarkozy in 2011. Indeed, a speech declaring multiculturalism to be a failure, followed by a few more years of doing nothing about it, is now a rite of passage for centre-right politicians, particularly those looking to boost their profile.
And yet the great and good of SW1 greeted Braverman's comments as if no one had ever uttered these heresies before. They all, simultaneously, made the same schoolboy error – they conflated the fact of living in a diverse society, which almost no one has a problem with, with state multiculturalism, a policy pursued by successive Western governments which emphasises cultural difference over common values, which puts us all into ethnic boxes, and which deals with citizens on the basis of their supposed 'identity'. It is testament to the confidence a private education endows on mediocre minds that so many journalists felt moved to wade into a debate about which they clearly struggle to grasp the basics.
There was a rather personal angle to their criticisms. 'Remarkable to hear Braverman say multiculturalism has failed', tweeted Times columnist Hugo Rifkind. 'She's a British home secretary descended from Goan Indians from Mauritius and Kenya, married to a Jewish husband, in a government headed by Britain's first Hindu PM. What would successful multiculturalism look like?' LBC's James O'Brien, Channel 4 News's Matt Frei and the New Statesman's Rachel Cunliffe all offered their own versions of this same, boneheaded take, wilfully conflating the existence of well-integrated minority Brits like Braverman with a policy that, for reasons we'll come on to, actively works to break us apart.
There's a foul, racialised undertone to this. The shock and horror some commentators reserve for ethnic-minority politicians who happen to hold more conservative views on immigration, asylum or multiculturalism has a whiff of 'how dare you?!' about it. They never accuse Braverman or Priti Patel of being 'ungrateful', but if we're honest the vibe is not a million miles off. The unwitting implication is that it is somehow illegitimate for even second- and third-generation immigrants to be sceptical of mass migration or state multiculturalism. Those with an immigrant background must think the same, goes the unspoken logic, otherwise they are weird and inauthentic, perhaps trying to ingratiate themselves with golf-club racists.
This actually reminds us of one of the key problems with the ideology of multiculturalism – namely, the notion that ethnic minorities amount to homogenous blocs, with a specific culture and outlook, rather than individuals with minds of their own. Indeed, multiculturalism treats individuality as if it is something only white people do. This frankly racist idea has underpinned multicultural policy for many decades, justifying the state's encouragement of cultural identities, and its funding of self-proclaimed 'community organisations', to be christened as the 'authentic voice' of this group or the other, all while ignoring the diversity that exists within those same groups.
Just as multiculturalism robs people of their individuality, it also corrodes solidarity between groups. As left-wing author Kenan Malik has detailed, the Asian Youth Movements of the late 1970s, in which young British Asians of different religious and ethnic backgrounds united against state racism and far-right thuggery, were eventually undone by the rise of multiculturalism – by the all-too-successful attempt to push them back into their respective corners. 'By the mid-1980s the focus of concern [of young Asians] had shifted from political issues, such as policing and immigration, to religious and cultural issues', wrote Malik in an article for spiked in 2001, such as 'a demand for Muslim schools and for separate education for girls'. The Islamist-led campaign against Salman Rushdie's The Satanic Verses in the late 1980s emerged from this new landscape of state-funded sectarianism, with many anti-Rushdie activists starting out as so-called community leaders.
The upshot of this is a Britain in which minorities have for decades been encouraged to pursue parallel lives, to identify with 'their own' rather than their fellow citizens, and in which grievances and suspicions are nurtured not only between whites and minorities, but between minority groups, too. The unrest in Leicester just over a year ago, in which Muslim and Hindu youths fought pitched battles in the streets, inspired by communal conflicts thousands of miles away from the East Midlands town in which they were born and bred, is what multiculturalism really looks like, not the success of Braverman, Sunak and other minority politicians. The integration of many millions of migrant Brits, not to mention the hard-won battle against old-fashioned racism, has happened in spite of, not because of, the divisive, racialising ideology that is multiculturalism.
That prominent, self-touting liberals and left-wingers will now happily defend multiculturalism to the hilt speaks to their profound moral confusion. Indeed, multiculturalism has a tremendous knack for empowering the most reactionary, right-wing sections of minority communities – treating, for example, Islamist groups as the spokespeople for Islam, while throwing liberal and ex-Muslim voices under the bus. Plus, while conservatives like Braverman oppose mass migration, multiculturalism's most potent critics have historically been pro-migration and left-wing. Indeed, championing shared values and universalism seems to me not only essential on its own terms, but also a prerequisite for winning public support for migration in the long-run.
Multiculturalism is not a synonym for multiracialism, or integration, or the peaceful co-existence of diverse peoples. It is a poisonous, racist ideology that treats Brits of different backgrounds as fundamentally, irreconcilably different from one another. It is a perverse policy that fosters ethnic and religious tensions in the name of harmony. The hard-of-thinking of Fleet Street really should stop going out to bat for it.
Tom Slater is editor of spiked. Follow him on Twitter: @Tom_Slater
To enquire about republishing spiked's content, a right to reply or to request a correction, please contact the managing editor, Viv Regan.