Britain's need for speed
Abandoning HS2 would be a terrible mistake.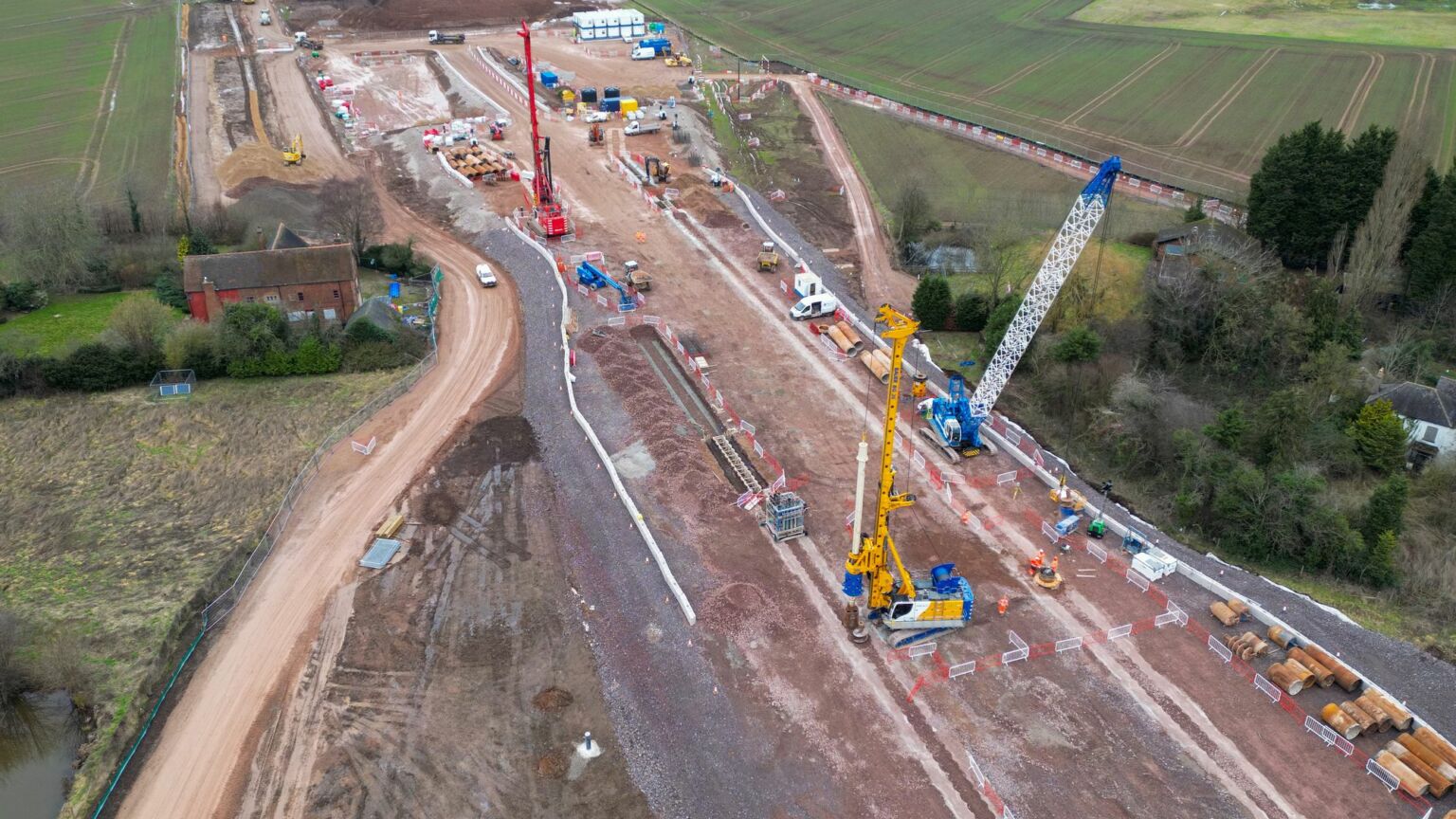 UK prime minister Rishi Sunak is reportedly considering scrapping the northern leg of High Speed 2 (HS2), Britain's troubled flagship rail project. Sunak is said to be alarmed by HS2's spiralling costs, which could reach £100 billion.
HS2 was originally planned to run from London to Birmingham in the West Midlands, and then on to Leeds and Manchester in the north. In 2021, the eastern leg to Leeds was scrapped on the grounds of excessive costs, and now it looks likely the northern leg will be abandoned, too.
The government could make its decision this week, ahead of the Conservative Party conference in Manchester. But already HS2 supporters, from former Tory chancellor George Osborne to Labour mayors Andy Burnham (Greater Manchester) and Sadiq Khan (London), have mounted a backlash.
This seems unlikely to sway the government, which seems intent on curtailing the project. Sunak said last week that the north would benefit from 'not just big rail projects, but also local projects, improving local bus services, fixing potholes'. Kemi Badenoch, secretary of state for business, has added that the spread of people working from home (WfH) means 'we have to start thinking differently about infrastructure'.
These politicians are behaving like sixth-form debaters, not ministers. The same government that declares WfH a scourge in one breath now trumpets it in the next as a way to rescue the nation's finances. The same government which pursues a Net Zero war on the car is now wavering about a high-speed rail line originally launched as a green alternative to driving. Labour is no better. Leader Keir Starmer has spent recent years blasting HS2, even though his party now claims to support it.
No doubt, HS2 has been handled terribly. The original cost-benefit analysis supporting the project, drawn up by the bean-counters of KPMG, was deeply confused. The idea that a rail line could, by itself, conquer the so-called north-south divide or, in today's parlance, 'level up' the nation was always overblown.
But the campaign against HS2 has always said more about critics' green-tinged aversion to new infrastructure than it has the economic merits of this particular rail link. Detractors argue that HS2 damages wildlife, dismissing it as a 'glamour project'. You would think that the obvious need to improve Britain's rail infrastructure was a marginal concern.
Yes, the costs of HS2 have spiralled. Yes, accountants, lawyers and top managers have had their noses in the trough. And yes, Britain's Byzantine planning system has, as is so often the case with big projects, been a massive obstacle to progress. But we must separate the disgraceful handling of HS2 from the principle of high-speed travel itself.
Britain has already fallen behind much of the developed world on this front. It has been 59 years since Japan first pioneered high-speed trains. They are now a fixture across Europe and beyond. Indeed, China recently tested a train that runs up to 280 miles per hour.
Yet Britain's existing high-speed line (HS1) is limited to a small part of the south-east. This is why we need HS2. And why we need more than HS2. We need high-speed rail lines extended all the way to Scotland – and we need something similar for Wales, too. The nationwide demand is there. Business people, older people, people who cannot drive, those with disabilities and many more want to be able to move from city to city in the UK with ease.
The route, economics and technology of HS2 will, rightly, always be a matter of debate – a debate that must include passenger fares and compensation for homes and businesses displaced by HS2. But the case for high-speed rail is a strong one. Britain has a population that should be able to reach all parts of the nation without having to spend hours in the car.
It's about time our politicians recognised Britain's desperate need for speed.
James Woudhuysen is visiting professor of forecasting and innovation at London South Bank University.
To enquire about republishing spiked's content, a right to reply or to request a correction, please contact the managing editor, Viv Regan.