The misinformation of Marianna Spring
With some delicious irony, the BBC's 'disinformation correspondent' has been accused of lying on her CV.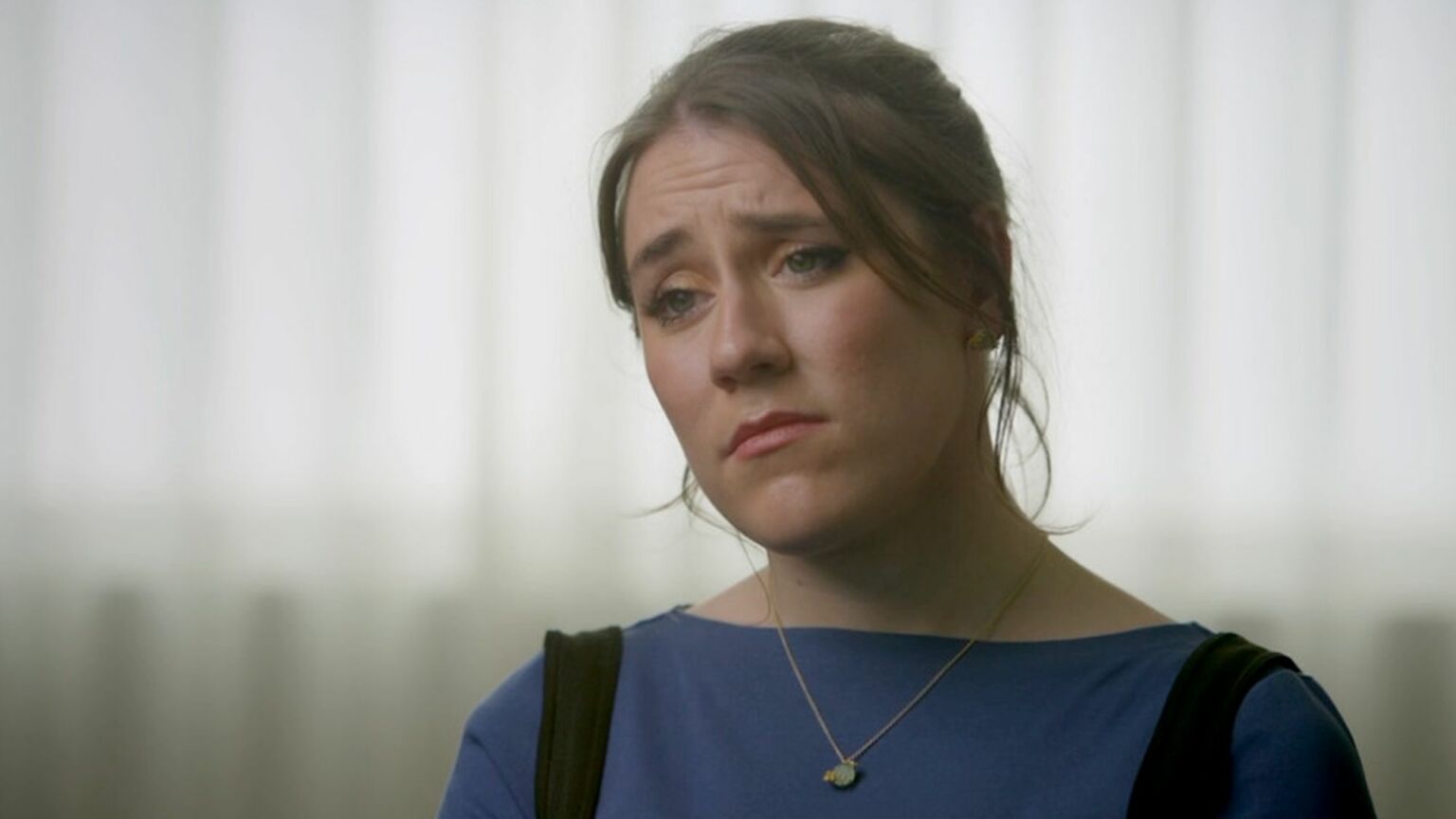 Who fact-checks the fact-checkers? Whatever you do, don't ask Marianna Spring. If new revelations are to be believed, the BBC's 'disinformation and social-media correspondent' – who has been showered with awards, praise, broadsheet profiles and glossy photoshoots for her putative one-woman stand against online lies and conspiracy theories – can't even be trusted to produce a relatively factual CV.
According to the New European, when Spring was in her early twenties, trying to get work as a Moscow stringer for US news site Coda Story, she flat-out lied about her past experience, claiming to have worked closely with then BBC Russia correspondent Sarah Rainsford. In truth, she had never worked with Rainsford at all. In correspondence seen by the New European, Coda Story chief Natalia Antelava checked with the BBC and then confronted Spring, who fessed up on the spot.
Delicious irony doesn't even cover it. Delectable? Sumptuous? Finger-licking good? No superlative quite captures how hilarious it is that Spring, poster girl for the elite-media crusade against online disinformation, tried – and failed – to disinfo her way into a journalism job. I wonder if BBC Verify, the Beeb's grand new fact-checking arm, launched earlier this year with Spring as frontwoman, is now combing through her original application?
Now, everyone makes mistakes, of course. A strong propensity for lying is hardly an ideal or encouraging quality in a journalist. But I'm more than willing to give Spring the benefit of the doubt – to take as read that this was one youthful blunder, learned from and never repeated. But there is a reason that BBC-sceptical sections of social media have erupted with Schadenfreude over this news. Spring has become for many the embodiment of a media elite that constantly rails against our supposedly post-truth age while spreading more than its fair share of horseshit.
Spring, for the uninitiated, fronts various BBC shows and has done a string of reports about online misinformation, conspiracy theories and abuse. She also has a pretty bad case of journalistic main-character syndrome. She uses the first-person pronoun with abandon and puts herself – and the online flak she receives from conspiratorial weirdos, convinced she's a shill for Klaus Schwab etc – at the centre of every story, usually illustrated with some pensive headshots. The title of her 2021 Panorama documentary was simply, 'Why Do You Hate Me?'.
The flourishing of conspiratorial thinking online is a very real and troubling problem. We at spiked have had plenty of run-ins with those freaks – the sort who claim to be 'independent thinkers' but just repeat the same five talking points they've picked up from Telegram. The problem with the Marianna Springs of this world is that they vastly exaggerate the problem, insisting that swathes of ordinary people have fallen prey to these deranged ways of thinking, sparking a moral panic about conspiracy theories that seems likely to smear anyone the least bit sceptical of Covid or climate policy as some InfoWars-addled loon.
In this regard, Spring has been responsible for spreading some outrageous misinformation of her own. As part of her recent podcast series, Marianna in Conspiracyland (apparently we're on first-name terms with her now), the BBC commissioned a survey that improbably suggested that a quarter of Brits believe 'Covid was a hoax' and that vast swathes of us are attending conspiratorial demos and reading obscure conspiratorial newspapers – statements which fail the basic sniff test. The survey has since been ripped to shreds by the i paper's Stuart Ritchie, who says the claims are '100 per cent false'. He puts the alarming figures down to a mix of tiny sample sizes and woolly worded questions. Still, it was uncritically pushed by the BBC and the Guardian, and Spring has so far failed to respond to Ritchie's and others' concerns.
This is precisely why even reasonable people are so irked by Spring – because she's utterly blind to the misinformation pushed by herself and her own organisation. BBC journalists have at various periods acted as little more than government mouthpieces, amplifying Tony Blair's Iraq War propaganda or, more recently, becoming glorified Covid marshals during the pandemic. The BBC has also been prone to a string of conspiratorial moral panics that have ruined peoples lives. Its behaviour during the VIP Paedophile scandal – in which various men in public life were wrongly accused of past sex abuse – was particularly appalling, culminating in BBC News broadcasting a police raid on Cliff Richard's home and defaming Lord McAlpine, both of which cost the corporation dearly in court.
I'd argue the BBC's 'respectable' misinformation is infinitely more dangerous than the nonsense circulating on the more tinfoil-lined sections of the internet. The BBC not only has an enormous audience, it also has enormous influence over the ruling class. Its own brand of alarmist, conspiratorial nonsense passes the Islington dinner-party test. It has consequences. And its crusade against online misinformation and abuse has consequences, too. It has long been a thinly veiled – and increasingly hysterical – campaign for online censorship, best summed up by that humiliating clash between BBC tech reporter James Clayton and Musk earlier this year, in which Clayton demanded to know why Musk wasn't censoring so-called hate speech, but couldn't provide a single example of hate speech when challenged by Musk.
The porkies on Marianna Spring's CV may not be a big deal in the scheme of things. But they are an amusing reminder that, when it comes to spreading misinformation, this new generation of fact-checking, camera-hogging journalists are easily among the worst, and certainly the most influential, offenders. Disinformation correspondent, heal thyself!
Tom Slater is editor of spiked. Follow him on Twitter: @Tom_Slater_
To enquire about republishing spiked's content, a right to reply or to request a correction, please contact the managing editor, Viv Regan.