It's not a conspiracy theory – there really is a war on the car
Sadiq Khan's expansion of ULEZ speaks to the elite's contempt for the freedom to drive.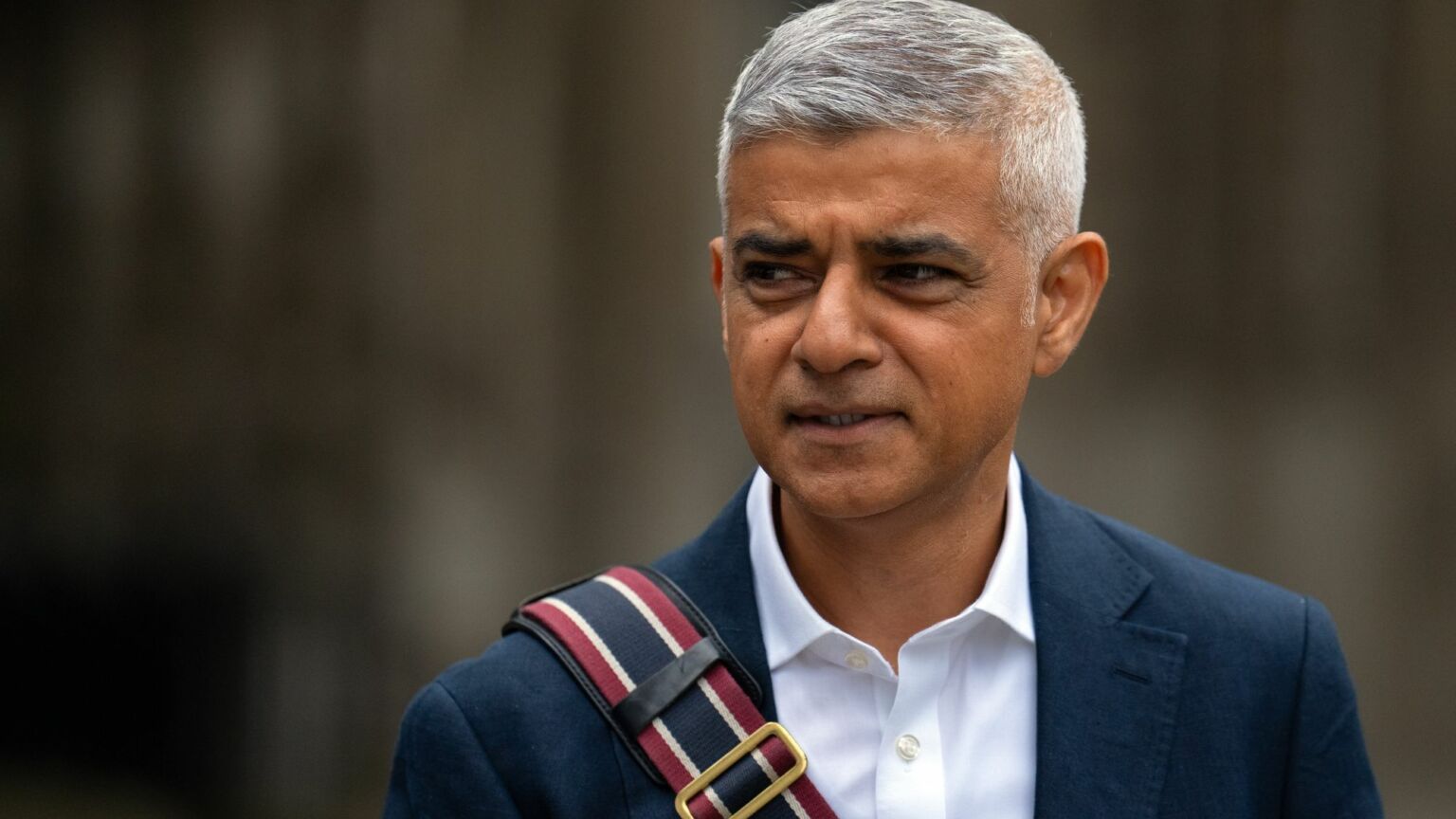 Of all the callous things the state could do to its citizens during a cost-of-living crisis, making them pay to drive their own cars is surely one of the worst. As if it wasn't bad enough that the cost of foodstuffs has risen by 15 per cent, now you'll have to pay through the nose just to get to the shop that sells those foodstuffs. As if it wasn't tough enough forking out for your kids' school uniforms and stationery, now you'll have to pay for the privilege of dropping the kids at the schoolgates. As if it wasn't hard enough getting time off work to visit your poorly mother in a care home, now you'll have to stump up £12.50 to get to that care home.
This is the news that the London mayor, Sadiq Khan, has expanded ULEZ to include all of London's boroughs. As of this week, every inch of the capital is an Ultra Low Emission Zone where those who drive the wrong kind of vehicle – petrol or diesel vehicles that do not meet minimum emissions standards – will have to pay £12.50 on every single day they get in the driver's seat and go somewhere. Let's be clear about what the rollout of ULEZ represents: it's an entirely regressive tax that will punish the poor most severely. It is an eco-toll that will have little impact on the wealthy of Greater London who drive 'polluting' vehicles, for whom £12.50 is small fry, or who can afford a brand new EV and are exempt from the charge. But it will devastate the freedom of movement of the less well-off who drive old cars. This is a cruel levy enforced by an out-of-touch mayor on a citizenry already struggling to make ends meet.
The expansion of ULEZ is justified in the most apocalyptic terms. Where the rulers of England in the 1370s enforced a punitive poll tax on the peasantry on the basis that 'the security of the realm was under threat' – primarily from war with France – today the rulers of London impose a regressive eco-tax on certain motorists on the basis that the security of the entire planet is at risk. ULEZ is necessary because 'the planet is burning', commentators madly claim. As if bleeding pensioners with creaking cars of £12.50 a day is going to make any dent in global pollution. 'People are dying, this will save lives', says Green peer Jenny Jones. It reeks of emotional blackmail. Bristle at ULEZ and you're in cahoots with death itself; you're an enabler of respiratory disease and the much prophesied, but little evidenced, heat death of the planet.
The facts, as is so often the case these days, tell a different story. Far from being a smog-ridden hellhole, London's air is cleaner than it's been for decades. Levels of sulphur dioxide, nitrogen oxides and other pollutants have fallen dramatically since the 1970s. There's been a staggering 98 per cent drop in sulphur. The idea that there's an 'air-pollution crisis' and that it's the fault of 'dirty' drivers – in the Guardian's telling words – is nonsense. One might even call it misinformation, the thing that ULEZ's critics are usually, and unfairly, accused of promoting.
Dirty drivers – that phrase exposes the rank moralism and snobbery behind the ULEZ expansion. This is not a scientifically sound initiative, necessary for the protection of life. It's yet another outburst of the upper middle classes' motorphobia, their bourgeois contempt for the freedom that cars afford to the masses. Nothing horrifies this bicycle-riding, Uber-using, Whole Foods-patronising layer of society more than the vision of a family of five driving their 4×4 to a giant Morrison's for processed bread and cheap meat. That's 'dirty' in their minds, which is a PC way of saying 'morally inferior'. The elite hostility to cars is at root a hostility to modern society and the masses who inhabit it.
The ULEZ expansion shines a harsh light on the hypocrisy of Sadiq Khan and the Labour left. Khan made great play of providing London's primary-school kids with free school meals this year, yet he then nabs £12.50 every day from any parent who drives a 'bad' car. The Corbynista left wrings its hands over the cost-of-living crisis, yet they've been out in force this week defending this regressive tax that will price the poorest off the roads. How thoughtful of them to take time out from reading books about the Peasants' Revolt to support precisely the kind of heartless tax those peasants were revolting against.
The Khan regime has erected hundreds of fixed cameras to monitor the movements of the 'dirty' citizens of Greater London. What a perfect metaphor for his time in power. The city turned against the citizenry. Infrastructure deployed to spy on us and punish us for our eco-sins. Sadiq has turned a great city into his personal fiefdom, where all must bend the knee to his ideological obsessions or find themselves branded dirty, deniers, bigots, conspiracy theorists – there is a 'far-right' vibe to the public protests against ULEZ, as Khan says.
It isn't only the eco-ideology that Khan is foisting on the capital. He's introduced the rule of identitarianism, too. Witness the recent scandal of the mayor's official website advising that a photo of a white family 'doesn't represent real Londoners' and it might be better to use more 'diverse' images instead. Or Khan's frequent utterances of the neo-religious mantra 'Transwomen are women', with no regard for the vast numbers of women in London who disagree; who think a person with a penis is a man and should not be allowed in, say, the Ladies' Pond at Hampstead Heath. Or, more sinisterly, his use of a recent stabbing outside a gay club in Clapham to reprimand those who criticise aspects of the LGBTQ ideology. 'Your culture war has real-life consequences', he cynically said, as if opposing men in dresses going into ladies' loos leads directly to knife attacks in South London. Khan treats London less as a bustling city that it is his privilege to represent, than as a soapbox from which he can bark his bien pensant views.
Then there's his Remainerism, where he's forever juxtaposing London's 'progressive' love for the EU with what he presumably views as the un-progressive Europhobia of the low-information throng Up North. He even lit up the London Eye in the EU colours on New Year's Eve in 2019: a Maoist spectacle that revealed his disdain for the democratic wishes of the British people. Turning London against the country is an unforgivable act of metropolitan hubris. And how about his penchant for social engineering, for saving dumber Londoners from their own worst instincts? Consider his stringent ban on any depiction of 'junk food' on buses and trains. Even an ad for a West End play fell foul of his deranged censorship because it contained an image of a wedding cake. This is the staggeringly low opinion he has of his citizens – he even feels the need to avert our eyes from cake lest our destructive, gluttonous instincts be triggered.
We can now see what woke does to a city – it destroys it. Cities can only thrive if they're open, risky, free, democratic. In Khan's one-man principality, all these virtues of the metropolis have been trampled under the boot of control, restriction and ideology. And then he has the nerve to damn his critics, especially critics of ULEZ, as 'conspiracy theorists'. It's no conspiracy theory. There really is a war on the car. From driving taxes to Low Traffic Neighbourhoods to the proposed '15-minute city', the great liberty of the motorcar is being sacrificed to the carbon-cutting mania of elites who have lost faith in modernity. The first step to recovering this city's spark is to vote Sadiq out.
Brendan O'Neill is spiked's chief political writer and host of the spiked podcast, The Brendan O'Neill Show. Subscribe to the podcast here. His new book – A Heretic's Manifesto: Essays on the Unsayable – is available to order on Amazon UK and Amazon US now. And find Brendan on Instagram: @burntoakboy
To enquire about republishing spiked's content, a right to reply or to request a correction, please contact the managing editor, Viv Regan.