The lockdown mentality is killing nightlife
Young people are retreating from the social sphere.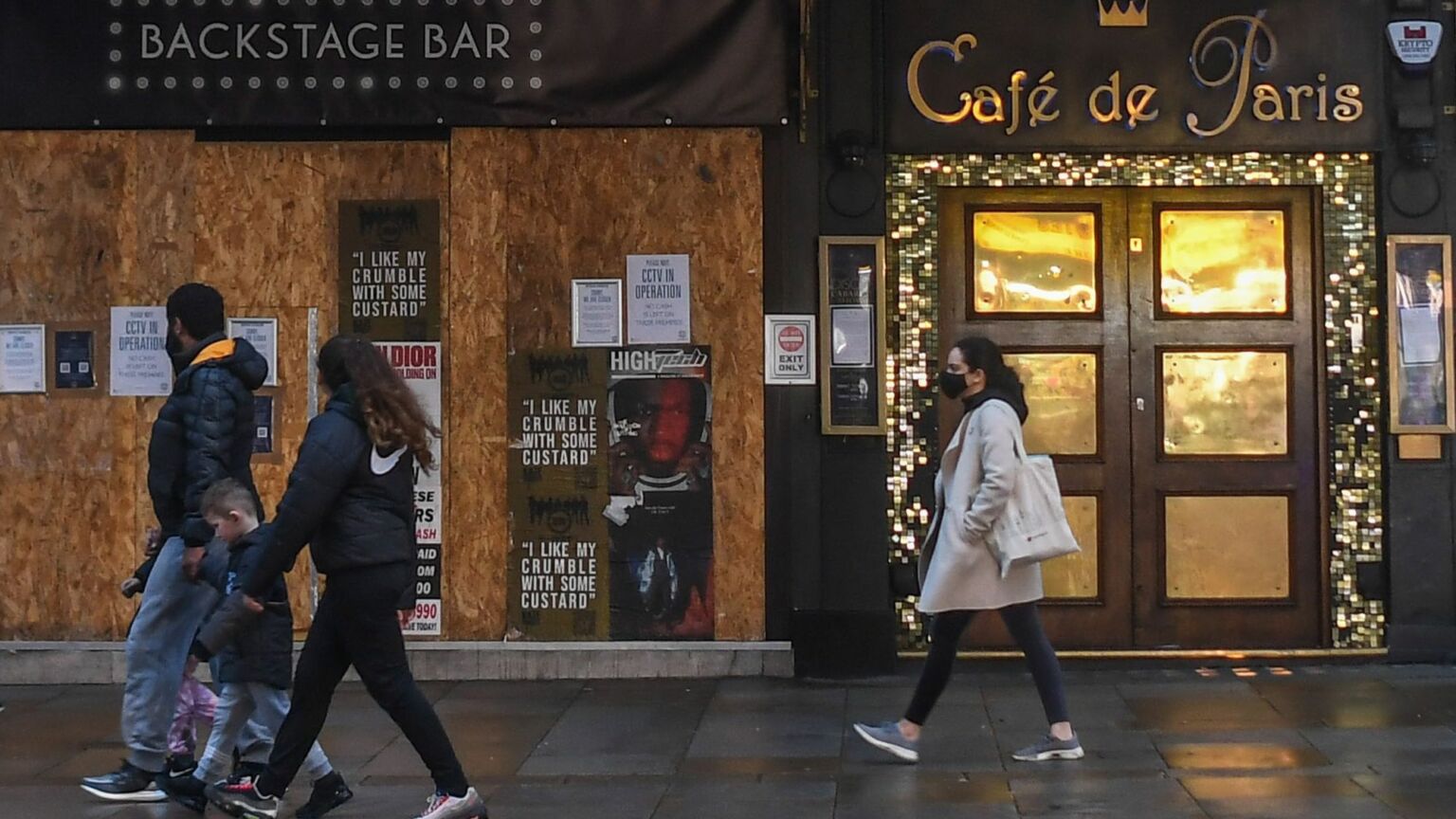 Britain's nightlife is in trouble. Since June 2020, more than a third of nightclubs have closed down. There were just 873 nightclubs left in Britain as of June this year. This all follows a steady decline in clubs and pubs since 2000.
The closures have become so routine and predictable that news of another venue biting the dust barely registers anymore. It wasn't always so. The closure of popular venues once aroused shock and dismay – and for good reason. Every closure means the demise of jobs and the shrinking of our night-out choices.
It tends to be overlooked now, but a well-run, popular club can transform a community, making it feel connected and exciting. This is particularly true for smaller towns. In the past, provincial towns were as indelibly linked to their venues as they were to their football teams. There was the Princess Charlotte in Leicester, JB's in Dudley, The Square in Harlow. Their closures hit locals hard.
But when some popular clubs, such as The Arts Club in Liverpool or CODE in Sheffield, shut down earlier this year, there was no great outcry. Something is amiss. It seems that, as a society, we no longer value nightlife. We no longer recognise how vital it is for youthful freedom and fun.
There are many economic explanations for the soaring nightclub closures. Onerous regulations have made running a club much harder, while steep rents have made them unprofitable businesses to run. For the punters, hikes in alcohol and ticket prices have made a big night out far more expensive than before.
But there is clearly something else going on here. Not only are clubs closing, they are closing with barely a whimper of protest. What's more, while a night out might be more expensive today, and nightclubs are more regulated than ever, similar barriers never stopped revellers from having a good time before.
In the past, enterprising young people found ways around burdensome costs and restrictions imposed by the authorities, hence the rise of field raves. Punters who were particularly hard-up would smuggle supermarket booze into clubs. Once, nothing could stand in the way of young people's determination to have a good night out. Now, it takes a lot more than a guest-list spot and a Happy Hour to get young people through the door.
Nightclub owners are not just battling against rising costs, then, but also a profound cultural shift. Young people – and society in general – are increasingly suspicious and fearful of being out in the world. There is a flight from freedom, and from risk-taking. For decades now, there has been a steady move from wanting to be out with others to being reclusive at home. It is this retreat into bedroom isolation that keeps young people away from clubs. There is now a much greater premium placed on seclusion and on home life.
The Covid lockdowns only reinforced a kind of curfew existence among Generation Z. For young people coming of age today, there is no longer an expectation that socialising in clubs is an important rite of passage. The narrative that friendships, romances and lasting memories can be forged in a heaving club is on the wane. Surveys reveal that youngsters often find pubs and clubs 'daunting', even scary. This lack of confidence among the anxious young is exacerbating the trend towards nightclub closures. Lockdown has fuelled a culture of safetyism and a retreat from the social sphere.
Then there is the growing negativity around clubs from broader society, which treats them as a nuisance to residents and harbingers of crime. There is a new killjoy NIMBYism among urban middle-class professionals. The battle over the Night and Day venue in Manchester's Northern Quarter is a case in point. A new resident moved next door to it during the quiet of lockdown. After it reopened, the resident made a noise complaint to the council, which could result in Night and Day's permanent closure. Quite what this individual was expecting by moving to Manchester's buzzing city centre is anyone's guess.
This isn't an isolated example. As spiked editor Tom Slater reported last year, other clubs and drinking dens, including the historic Compton Arms in Islington (George Orwell's favourite pub), have been threatened with closure because of handfuls of local whingers. Middle-class residents, longing for the 'peace and calm' of lockdown, are petitioning council bureaucrats to shut down nearby pubs and clubs.
These venues desperately need support. Anything to lessen the burdens they have to bear, from smoking bans to exorbitant tax rates, should be welcomed. But we also need to overcome our atomised and secluded culture, which has been internalised by the young. The lockdowns may have gone, but the fearful, privatised mentality they fostered continues.
Neil Davenport is a writer based in London. He is the author of a forthcoming Letters on Liberty defending pubs.
To enquire about republishing spiked's content, a right to reply or to request a correction, please contact the managing editor, Viv Regan.