Is it a crime to call a police officer a lesbian?
The arrest of a 16-year-old autistic girl for a 'homophobic public-order offence' raises some troubling questions.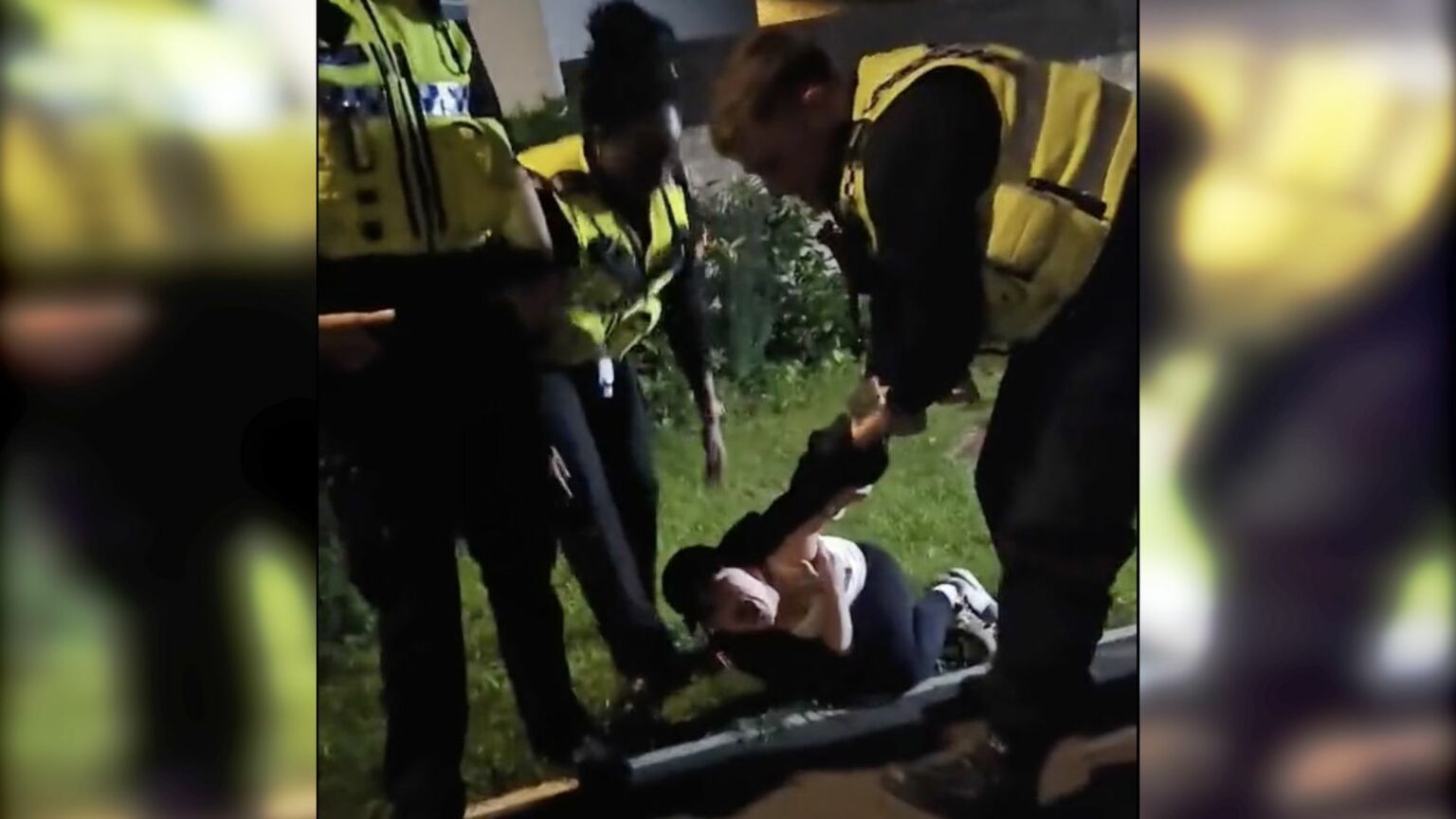 Is it a crime to call a police officer a lesbian? Now there's a question I never thought I'd have to pose. But following the release of shocking footage, showing a 16-year-old autistic girl being arrested by seven police officers over a 'homophobic public-order offence', it's one that desperately needs to be answered.
Over the past 48 hours, a TikTok video has gone viral showing a distressed girl from Leeds being manhandled and taken away by police. In the clip, the child's mother, who filmed and released the video, is heard arguing with the officers who have entered her home, pleading with them to leave her daughter alone, who she says is both autistic and suffers with scoliosis.
The mother claims that her daughter said to one of the officers, a blonde woman with short hair, that she 'looked like her lesbian nana'. 'You're going to remove her for what, she said the word lesbian? Her nana is a lesbian, she's married to a woman. She's not homophobic', the mother says in the clip.
She tries, in vain, to explain the distress this is all causing her daughter, who is hiding under the stairs, screaming and hitting herself. 'She's autistic', the mother repeats, to which the allegedly offended cop responds: 'I don't care.' A male officer intervenes, insisting the child made a 'homophobic' comment towards his colleague. The girl is then taken away, screaming and crying. She was released on bail without charge the next day.
There are two sides to every story, of course. In a statement released yesterday, West Yorkshire Police assistant chief constable Oz Khan said the video 'only provides a very limited snapshot of the circumstances of this incident', and that the officers' bodycams provide 'additional context' about the encounter. He asked that 'people avoid reaching any conclusions about [the incident] solely on the basis of the social-media video'.
But the details police have provided so far will do little to dispel the impression across social media that this was an outrageous abuse of power:
'From 12.12am on Monday, 7 August, police received calls from a family member of a 16-year-old girl who was reportedly intoxicated and putting herself at risk in Leeds city centre. Officers attended at about 1am and drove the teenager to her home so she could be appropriately looked after. Upon returning her to the address, comments were made which resulted in the girl being arrested on suspicion of a homophobic public-order offence. The nature of the comments made was fully captured on body-worn video… She was later released on bail pending further enquiries and advice from the Crown Prosecution Service.'
So many questions are left dangling here. If this 'additional context' exists, why haven't we been provided with it? If the alleged offence took place 'upon returning her to the address', then how has she committed a public-order offence? (The Public Order Act has a so-called 'dwelling defence' to stop people being criminalised for comments made in their own homes.) Did the girl say anything other than what her mother has claimed? Surely, saying a cop resembles a lesbian is not an arrestable offence, even under Britain's ridiculously censorious speech laws?
I put some of these questions to West Yorkshire Police today. 'We've nothing to add to our existing statement at this stage', a spokesman told me, adding that investigations were ongoing.
They would do well to be a lot less cagey, given the plunging public trust in police when it comes to free speech. In recent years, we've seen veterans have their collars felt for posting anti-woke memes on social media, and gender-critical feminists dragged through the courts because trans activists took wilful offence to their posts.
Autistic people seem particularly vulnerable to plod's apparent crusade to stop people – including their own officers – having their feelings hurt. In 2020, a Welsh 19-year-old, who suffers with Asperger's, anxiety and depression, was convicted of a hate crime for shouting 'Is it a boy or is it a girl?' at a transgender community-support officer. He was given a 12-week curfew and ordered to pay £590. West Yorkshire Police were also hauled over the coals earlier this year for recording a 'non-crime hate incident' against an autistic schoolboy from Wakefield, who brought a Koran to school and dropped it on the floor, scuffing it slightly. Even though the boy was sent death threats, after news of the 'desecration' got out on social media, he was the one who ended up being formally investigated by the police.
All these examples and more point to something deeply sinister. The police have become the armed wing of offence culture. So desperate are they to find some new moral mission, to cleanse themselves of past sins and contemporary bad PR, that they've become obsessed with punishing wrongthinkers – even vulnerable young people whose only 'crime' is to offend the delicate sensibilities of a cop.
We shouldn't rush to judgement about the case of Leeds' alleged autistic hate criminal. That elusive 'additional context' may yet surface. But unless this girl is also accused of a serious crime, one of those old-fashioned ones involving actions and deeds rather than words and feelings, it is impossible to see what she could have said, in her own home no less, that would have justified this outrageous response.
A police force that locks up autistic kids for offending its officers has lost the moral plot. West Yorkshire Police desperately need to provide some proper answers.
Tom Slater is editor of spiked. Follow him on Twitter: @Tom_Slater_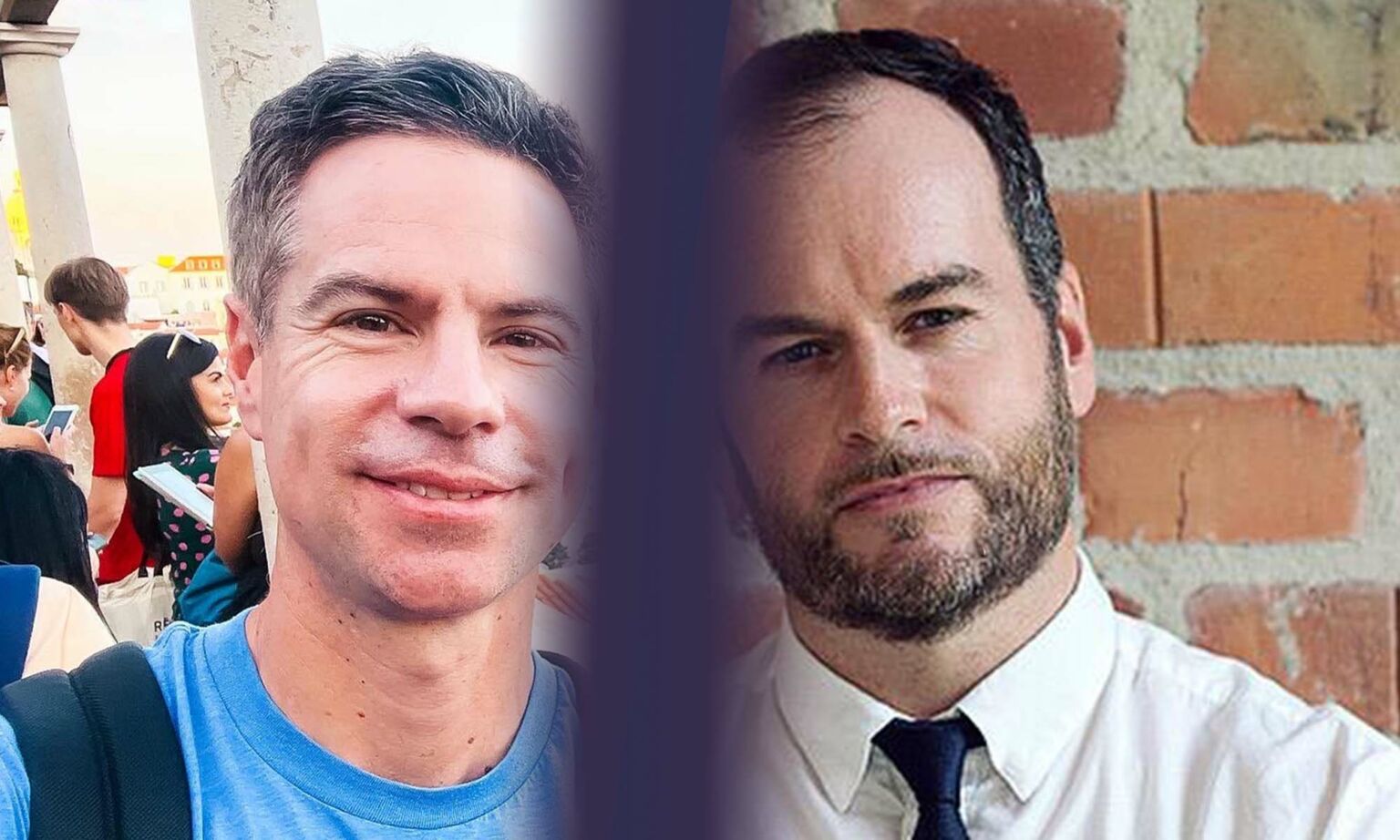 Michael Shellenberger and Brendan O'Neill – live and in conversation
ZOOM EVENT
Tuesday 29 August – 7pm to 8pm BST
This is a free event, exclusively for spiked supporters.
To enquire about republishing spiked's content, a right to reply or to request a correction, please contact the managing editor, Viv Regan.