Even anti-democrats must have the right to bank
Gina Miller, Queen of the Remoaners, has become an unlikely victim of 'debanking'.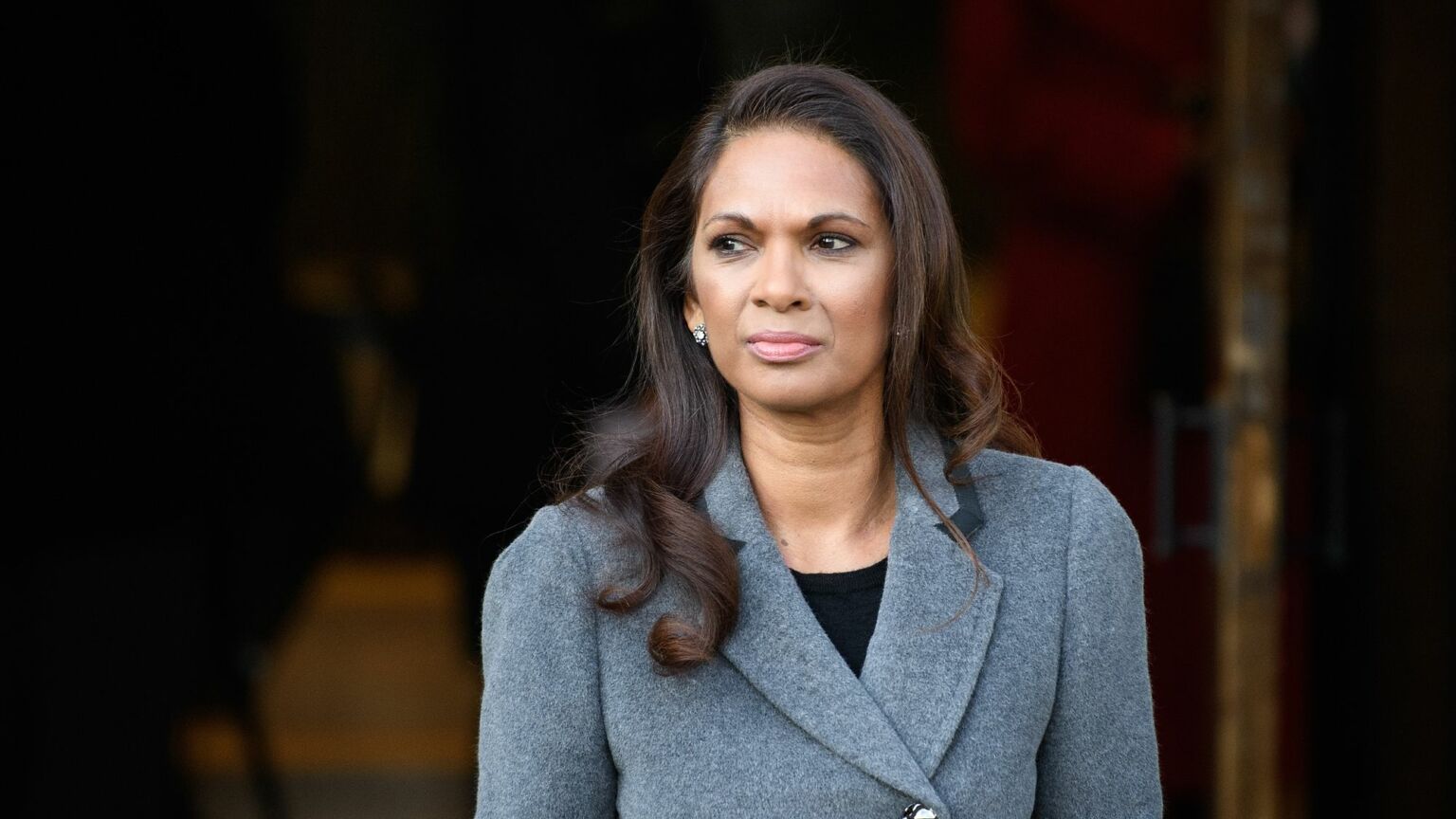 The 'debanking' phenomenon has just claimed another victim. Just days after the Nigel Farage scandal brought down the heads of Coutts and NatWest, Gina Miller, the notorious anti-Brexit campaigner, has revealed that she too has been denied access to banking services.
Miller claims that online bank Monzo is planning to close the business account for her upstart political party, True and Fair. She says she has also been refused a new account by numerous other banks. Miller's party has even been denied access to other financial services, such as professional indemnity insurance.
Monzo has told the BBC that it has rules against political parties having accounts and that it had made a mistake in opening one for True and Fair. But the fact that a bank can exclude political parties is itself deeply worrying. As Miller has rightly put it, this is an 'extraordinary situation'. If new political parties cannot easily access banking services, then that can only hamper democracy.
We really need to draw a line in the sand here. We must stand up against the debanking of individuals, public figures and political parties, regardless of whether or not we like or agree with them. Which is why it was good to see Farage, former leader of the Brexit Party, stick up for his old arch enemy, tweeting that the closure of Miller's account was 'just plain wrong on every level'.
But it seems that Britain's chattering classes are incapable of making a principled stand. Just contrast the reaction to the debanking of Farage to the debanking of Miller. When Farage first alleged that Coutts had closed his accounts for political reasons, the elites responded with a collective eye-roll. There is no threat to free speech coming from the banks, they assured us. Apparently, Farage was starting a 'culture war' and whipping up a storm over nothing. Even after he was vindicated – following the publication of a 39-page dossier that Coutts had compiled about him, proving he had been debanked because of his views – many commentators insisted that Coutts had done nothing wrong. Yet now many of those same people are manning the barricades alongside Miller.
While Miller's case shows us that debanking can come for anyone, those on the 'wrong' side of the culture war clearly face a far greater risk. For one thing, she has fallen foul of her bank's general rule against political parties. There is no evidence (so far) that Monzo or any other bank objected to her views specifically, or to her anti-Brexit campaigning. Which is telling, given that whatever else you might think about Farage, he never tried to overturn the biggest democratic mandate in British political history. Miller's brazen campaign against democracy – repeatedly dragging the government through the courts in an attempt to stop Brexit – was infinitely more outrageous and reactionary than anything Farage has ever done.
Still, even the most vicious of anti-democrats must not have their political activities blocked by the banks. We must all stand, if only just this once, with Gina Miller.
To enquire about republishing spiked's content, a right to reply or to request a correction, please contact the managing editor, Viv Regan.