The real problem with Charlotte Owen's peerage
The House of Lords is an undemocratic disgrace, no matter who sits in it.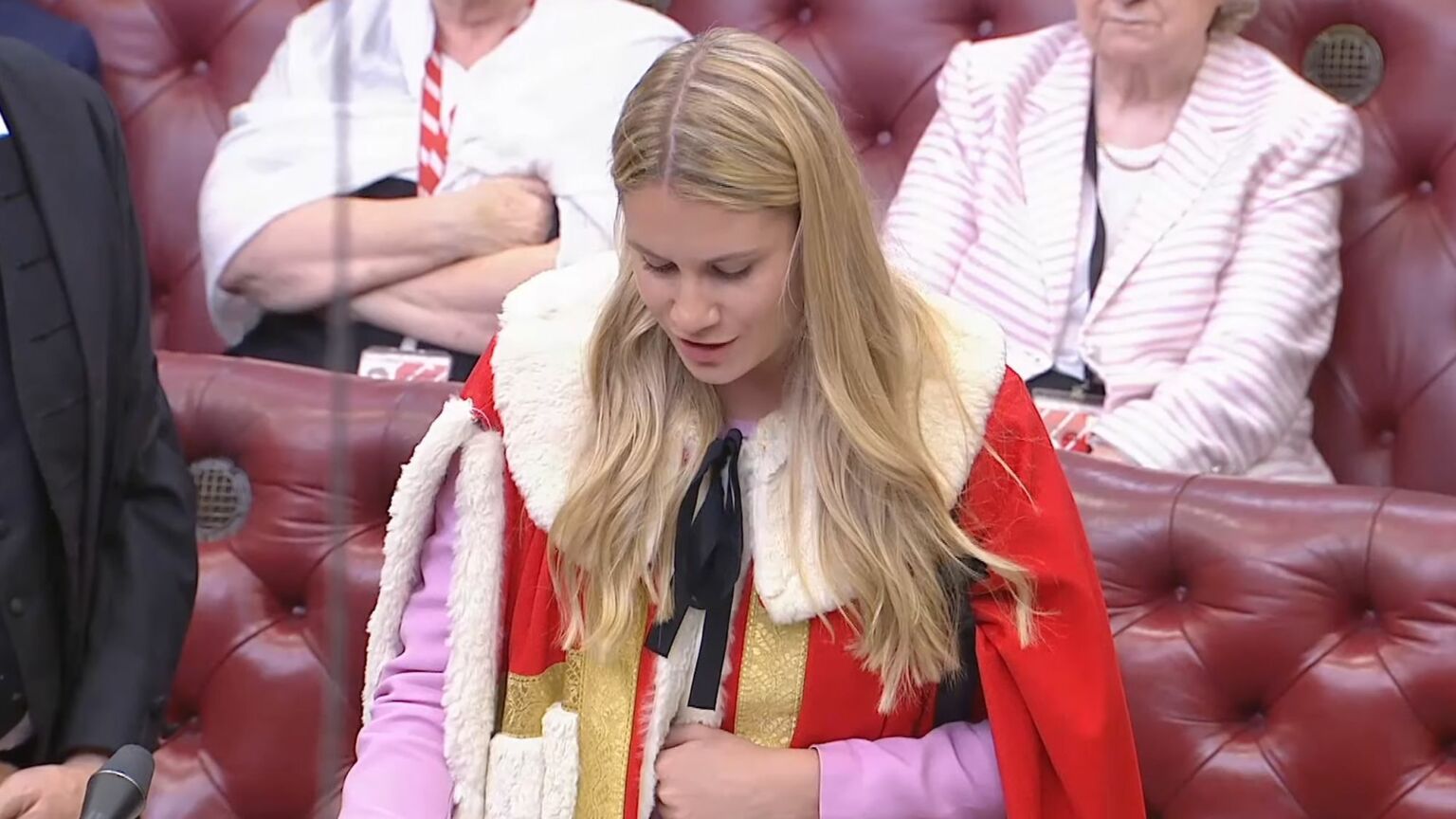 The House of Lords now has its youngest ever peer. Earlier today, Charlotte Owen took up her seat to become Baroness Owen of Alderley Edge. The 30-year-old former special adviser has now been entrusted with the power to vote on UK laws for the rest of her life.
Unsurprisingly, Owen's appointment has caused uproar. In fact, so has just about every appointment on Boris Johnson's resignation-honours list, many of whom were elevated to the Lords today. As well as Owen, it includes the similarly green 31-year-old, Ross Kempsell, a former TalkRadio journalist and spin-doctor. Plus, as usual, there are various party donors and cronies who've been rewarded for their loyalty with a peerage.
When Johnson's peers were revealed back in November, one anonymous Conservative MP went as far as to describe them as 'a shameful list of bootlickers, bimbos and tropical-island holiday facilitators' who had 'offered very little in return to the British public'.
While it is hard to disagree with this assessment, to complain about the age or inexperience of the new barons and baronesses is to completely miss the point. The problem with Owen getting a peerage is not that she is 'extraordinarily junior', as one No10 insider describes her, but that she was not elected to her role. She's been handed the right to meddle in our laws, without having to answer to the people. The real scandal is the ongoing existence of the House of Lords itself, not the quality of the people who sit in it.
As is to be expected, the Labour Party has missed the real target. Deputy leader Angela Rayner has fumed over the 'carousel of cronies' that were given peerages today. Previously, Sir Keir Starmer has also hit out at Johnson's honours list.
Yet, for all Labour's criticisms of the most recent Lords appointees, Starmer and Co have been remarkably inconsistent on the matter of the Lords itself. Last year, Starmer vowed to abolish the Lords in the first term of a Labour government. Yet last month, it was reported that Starmer would instead 'flood' the Lords with peers who would help his government pass legislation.
Labour has defended this obvious hypocrisy on the grounds that Starmer is 'looking for people who are interested in doing a job of work, or from a particular area of expertise'. But none of Starmer's peers would have any more legitimacy than Owen or Kempsell or any other Tory crony. No matter how expert or hardworking they might be, none will have the only qualification that ought to matter – a mandate from the people.
Besides, it is precisely this kind of thinking, this belief in the wisdom of the experts, that sustains the House of Lords today in all its undemocratic horror. Ever since Tony Blair's reforms to the Lords in the 1990s, the role of hereditary peers and aristocrats has been hugely diminished. Instead, the Lords is filled with a supposedly more worthy bunch – people with 'expertise', people with 'experience', people who supposedly sit above the low business of politics.
In fact, this new self-important cohort tends to be far more meddlesome in our political life than the aristocrats of old. Just recall all of the Remainer coups the Lords tried to pull off against Brexit. Peers felt no qualms whatsoever about trying to block the people's democratic wishes.
The Lords is now over 800-peers strong. Every seat in the house could be filled by a thoroughly worthy, experienced, squeaky-clean expert in his or her field, but that would be no less outrageous than a Lords filled with lackeys.
Instead of being angry about a 30-year-old peer, we should be angry at the Lords itself. It's high time we abolished it.
Lauren Smith is an editorial assistant at spiked.
Picture by: YouTube / On Demand News.
To enquire about republishing spiked's content, a right to reply or to request a correction, please contact the managing editor, Viv Regan.