How Pixar infantilised the world
For the past three decades, its films have convinced us that emotions are everything.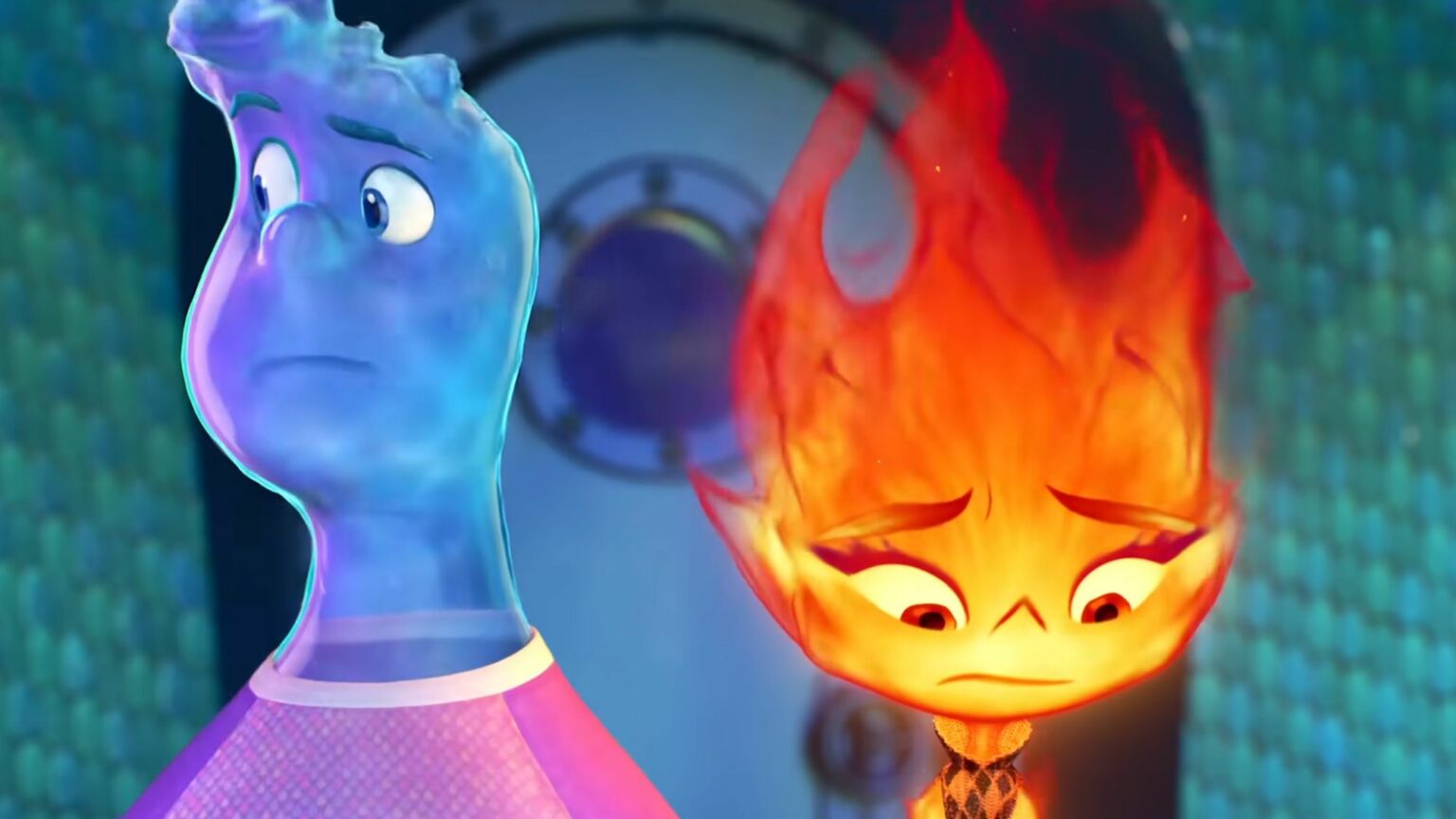 Elemental – Pixar's latest animated movie – is, unsurprisingly, about elements. Specifically, it's about the inner lives and interpersonal dynamics of the four classical elements. Anthropomorphised blobs of air, fire, water and earth live in a place called – Pixar is really phoning it in by this point – Element City. A fire-thing falls for a water-thing. They have feelings. Something happens. They have more feelings. You know the drill.
The premise of Elements is the same as almost every other Pixar flick since Toy Story broke the mould back in 1995. Elements asks the now classic Pixar question of 'What if such-and-such could talk and have emotions?'. And sure, these kinds of movies have given us countless hours of entertainment and distraction for the kiddies. But they have also ruined the world.
Allow me to explain. For some years now, everything in life has been governed by hot emotions rather than cool intellect. And I mean 'governed' literally. Consider someone like Donald Trump. He's an uncontrollable whirlwind of feelings and impulses. Yet for four years, he was the most powerful man on the planet.
Those in the anti-Trump camp are just as bad in their abnegation of rational thought. Look at infantile idiocy like the Trump baby blimp, which appears at every anti-Trump demo, or at the constant shrieks of 'fascism!'. There is an overweening air of hysteria to the so-called resistance.
Or take Brexit, when melodramatic doom-mongers likened this democratic vote to the rise of Hitler, and who declared (or perhaps secretly hoped) that the UK would collapse into ruin as a result of leaving the EU.
Emotions now overrule thought. We see it everywhere. Think of cancel culture, trigger warnings, left-wing snowflakes and right-wing snowflakes. We're told that everything is racist. That I'm a woman if I feel I am. And everyone is shouting and roaring abuse at each other all the time.
It's clear that logic and reason are not much in evidence anymore. And for me, the real shift was not the arrival of social media, or the populist revolts of 2016. No, it started on 22 November 1995 – the day Pixar released Toy Story, its first full-length feature.
Don't get me wrong, Toy Story was fantastic. It deservedly won awards. It entertained parents as much as children. It raised the bar for what cartoons could do. And it founded a dynasty that dominates cinema to this day. Since then, Pixar's films have been cumulatively watched, re-watched and loved deeply by billions of people. And they have exerted a massive influence on our culture. Sadly, this has brought catastrophe.
The warning signs were there from the beginning. 'What if toys had emotions?' is a brilliant idea for a cartoon. Simple, clever, funny – wonderful. Then A Bug's Life asked 'What if insects had emotions?'. Then Monsters, Inc asked 'What if the characters from our nightmares had emotions?'.
And we were off. Over the past 28 years, Pixar has seeded our subconscious with the possibility that fish have emotions and cars have emotions. Robots and epicurean rats have emotions. Not to mention superheroes, dinosaurs, ghosts, aeroplanes, sea monsters, elves and probably a tonne of other examples I've forgotten here. There's even one Pixar film, Inside Out, that asks 'What if emotions themselves had emotions?'.
Essentially, Pixar has told us that everything on the planet has and is primarily driven by emotions. It's all emotions, emotions, emotions. And everything around us now reflects this. Our culture, our society and, tragically, our politics are now dominated by emotions.
Pixar has turned our world into a kindergarten. Will we ever grow up?
Darragh McManus is an author and journalist. Visit his website here
Picture by: YouTube / Pixar.
To enquire about republishing spiked's content, a right to reply or to request a correction, please contact the managing editor, Viv Regan.