The idiocy of Tobias Ellwood
The Defence Committee chair's Taliban video was the latest in a long line of gaffes.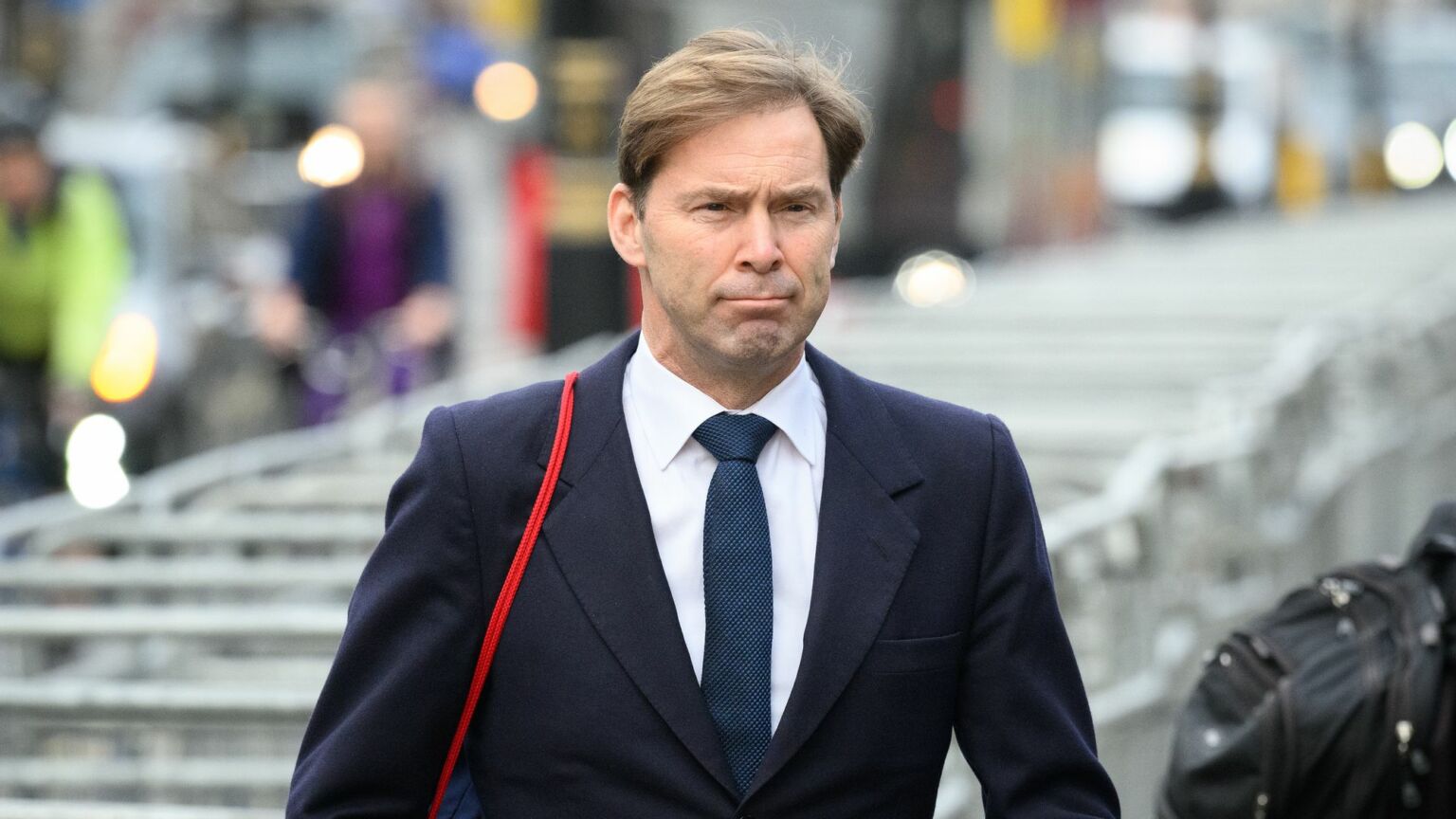 Tobias Ellwood, the Conservative chair of the UK House of Commons Defence Committee, has come under friendly fire. Earlier this week, two Tory and two Labour members tried to oust him after he posted a video in which he praised aspects of the Taliban's rule in Afghanistan.
The ignorance on display in the since-deleted clip is shocking. In it, Ellwood said that Afghanistan was a 'country transformed' since the Taliban returned to power two years ago, after the West's 20-year intervention came to an end. Speaking over uplifting music, Ellwood claimed that, since 2021, 'security has vastly improved, corruption is down and the opium trade has all but disappeared'.
The Taliban must not have been able to believe its luck. It's not every day that a senior British MP lauds the efforts of an authoritarian, Islamist regime that is internationally notorious for its brutal enforcement of religious law and its misogynistic treatment of women.
As you might have guessed, the rosy picture painted by Ellwood's video did not survive contact with the facts. The kinder, gentler Taliban he described is a product of his imagination.
Recent UN reports have detailed extensive, widespread human-rights abuses under the Taliban since 2021. People are flogged publicly. Opponents of the regime have been executed, detained and shot – as have many administrators who worked for the previous Western-backed regime of Ashraf Ghani in Kabul. And that's before we even get to all those Britons who have been unjustly detained.
Contrary to Ellwood's claim that security has vastly improved, Afghanistan is now widely considered a safe haven for terrorists. According to UN experts, 'Terrorist groups enjoy greater freedom there than at any time in recent history'. 'There are no recent signs that the Taliban has taken steps to limit the activities of foreign terrorist fighters', they say.
Meanwhile, the very small improvements made to women's rights during the Western occupation have now been rolled back entirely. Education and work are now little more than a pipedream for girls growing up in Afghanistan today.
So why did Ellwood make all these ridiculous claims about Afghanistan's progress? Essentially, he seems to be engaging in freelance diplomacy. He thinks that Britain should recognise Taliban rule, start diplomatic relations and reopen the UK embassy in Kabul. His praise of Afghanistan's new rulers seems to have been his opening gambit.
Ellwood's calls for closer diplomacy are naive to say the least. They have understandably been ridiculed by non-Taliban Afghans. They arrive at a time when other countries that have flirted with the new Taliban regime are pulling back. Writing in the Spectator, King's College London academic David Loyn notes that Saudi Arabia, Russia and Iran have all recently downgraded their relations, mainly due to the 'rising terrorist threat and instability of the [Taliban] administration'.
Following an outpouring of criticism, and with his chairmanship of the Defence Committee now looking increasingly untenable, Ellwood withdrew his remarks on Thursday and deleted the video. 'It's important to put your hand up and acknowledge errors, however well-intentioned', he said in his apology. 'I stand up, I speak my mind. I try and find solutions especially on the international stage.'
The problem is that Ellwood has a habit of proposing incredibly daft 'solutions' for difficult geopolitical problems. Indeed, his incredible Taliban faux pas is far from an isolated incident.
For instance, before Ellwood was praising the Taliban, he was urging the UK government to move heaven and earth to keep it out of power. Back in August 2021, when the West's disastrous two-decade intervention in Afghanistan was drawing to a close, he called for British forces to return for another intervention.
Then, as the Kabul government collapsed, Ellwood devised a strategy he thought could save the day. 'RE-TASK OUR CARRIER', he tweeted, calling on the government to deploy the HMS Queen Elizabeth aircraft carrier 'to the Indian Ocean'. 'Our F35's can help with the evac if required. Little point in having such hard power if it's in the wrong place at the wrong time' (sic), he said.
It's not clear how much time Ellwood spent deliberating his master plan, or how many experts he consulted before announcing it on Twitter. He seemed to forget that Afghanistan is a landlocked country – and thus not very amenable to aircraft carriers. He also seemed to forget that F35s, being fighter jets, are not very well suited for evacuating large numbers of people.
In any case, if fighter jets had been deployed from the Indian Ocean to carry their 'hard power' all the way to Kabul, they would have needed to fly through Pakistan's airspace. At the time, Pakistan was broadly supportive of the Taliban takeover. In August 2021, Imran Khan, Pakistan's then prime minister, praised Taliban fighters for breaking 'the shackles of slavery' by taking Kabul. Still, Ellwood has never let his geopolitical ignorance get in the way of grandstanding.
Last year, Ellwood made an altogether more dangerous intervention when he called on Britain and its NATO allies to impose a 'no-fly zone' over Ukraine, following Russia's invasion. If enacted, this would require NATO forces and fighter jets to shoot down Russian air assets over Ukraine. This would commit Britain and NATO to war with Russia and would greatly increase the risk of nuclear armageddon. Thankfully, cooler heads prevailed and Ellwood's reckless demands were rebuffed. Ignoring his advice has made the world a safer place.
You might have thought that after making so many obvious blunders, Ellwood might have paused and reflected a bit before intervening on the world stage yet again. But, as his disastrous Taliban video shows, he is as determined as ever to stick his nose into international affairs, regardless of the consequences.
Ellwood has made himself a useful idiot for the Taliban – and a liability for the UK.
Charlie Peters is a writer. Follow him on Twitter: @CDP1882
To enquire about republishing spiked's content, a right to reply or to request a correction, please contact the managing editor, Viv Regan.