Putting gender ideology on trial
Playwright Phelim McAleer on why he's staging a play about the LGB Alliance case.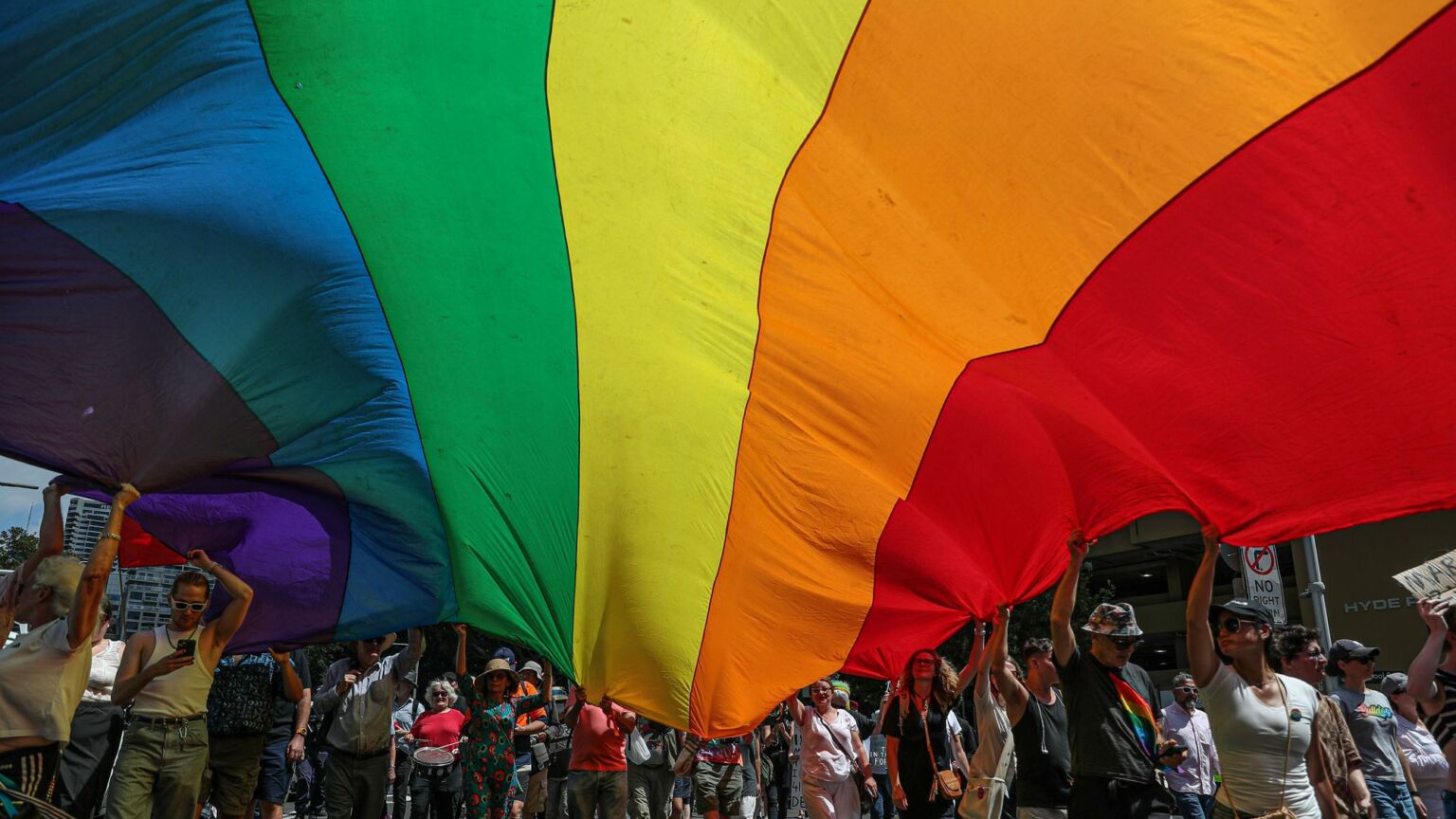 LGB Alliance, a UK charity that advocates for same-sex-attracted people, emerged victorious from its legal battle with the trans lobby earlier this month. Two years ago, trans-youth charity Mermaids and the LGBT Consortium launched a legal action to try to strip LGB Alliance of its charitable status. But the case backfired badly when it came before a tribunal last year. During the hearings, Mermaids' chair of trustees claimed that babies leave the womb without a sex. A 'trans ally' MP claimed that even people with penises can be lesbians. Other 'expert' witnesses struggled to answer simple questions about gender ideology. The hollowness of the trans lobby, and the absurdity of its ideas, was exposed for all to see.
Journalist, filmmaker and playwright Phelim McAleer is bringing these scenes to the stage in his new drama, Mermaids vs The Alliance. The play, which is based entirely on transcripts of the five-day hearing, is a dramatic staging of the tribunal that put gender ideology on trial. spiked caught up with McAleer to find out more.
spiked: What made the LGB Alliance case so ripe for a stage adaptation?
Phelim McAleer: When it comes to the trans issue, only the pro-trans side seems to be getting told in the media. The great thing about a legal case is that each side is allowed to make their argument. And that argument has to be evidence-based. You're not allowed to make political statements or appeals to emotion. What you say has to be backed up by facts. So a courtroom is a great place to hear both sides of an argument and to get to the truth.
So much journalism and art these days doesn't care about truth. A lot of it is concerned with putting one point of view out there or, even worse, shutting down the opposing view. In fact, this is what this whole case was about. Mermaids launched it to try to get the other side to shut up. It was an attempt to silence people with the power of the state, the power of the establishment and the power of the purse by withholding funding.
When someone tells me to shut up, I instinctively want to shout louder.
spiked: What do you think the LGB Alliance hearings revealed about trans ideology more broadly?
McAleer: It laid bare the thinness of its arguments. Very often when gender 'experts' give interviews to the media, the person asking the questions has very little knowledge. The interviewer will rarely go more than two or three questions deep. Yet if they do, you soon realise how limited the expert's knowledge really is. There's very little there. In the LGB Alliance case, there were witnesses speaking on Mermaids's behalf who had given hundreds, perhaps thousands, of media interviews about gender identity. And a few questions in, they were refusing to answer because they 'weren't experts' on it. They were essentially admitting that their knowledge was skin deep.
The great thing about verbatim drama is that the audience knows that every word is true. It's an actual story, a real human story. And some of the answers Mermaids' witnesses gave are almost unbelievable. This actually went from being a very sad drama to basically a comedy. The lack of knowledge, the stupidity, the facileness, the flippancy, the arrogance and the ego on display from the trans lobby – it's comedic.
Perhaps the funniest part is that Mermaids' witnesses had no idea how ridiculous they sounded. Not only were they saying these crazy things and trying to defend them, they were also doing it while facing a very tough interrogation. They kept digging themselves into holes. They didn't even know they were in the hole. In fact, they were offended they were being asked these impertinent questions by these impertinent women. And there's nothing quite so funny as somebody not realising they're the joke.
spiked: Is LGB Alliance's victory a sign that there's light at the end of the tunnel?
McAleer: This case was legally important and I hope it'll prove culturally important, too. It means the likes of Mermaids no longer have a monopoly on the trans debate. It means you are allowed to advocate for gay rights. You are allowed to want women-only spaces. You are allowed to say that children should not be encouraged to transition.
Trans activists have told an effective, emotion-based story. They have spun this narrative that kids can be born in the wrong body and that if you don't affirm your child's new gender, then the child will commit suicide. The media have gone along with this story. In fact, pretty much every institution has bought into it.
At the very least, we need to be asking more questions about this. Hopefully, LGB Alliance's victory is just the start of that.
Phelim McAleer was talking to Lauren Smith.
Mermaids vs The Alliance will open as a dramatised stage reading at the Camden Club in London on 22 July. You can buy tickets here.
To enquire about republishing spiked's content, a right to reply or to request a correction, please contact the managing editor, Viv Regan.