LGB Alliance will never be silenced
The gender lobby's campaign to shut us down has backfired spectacularly.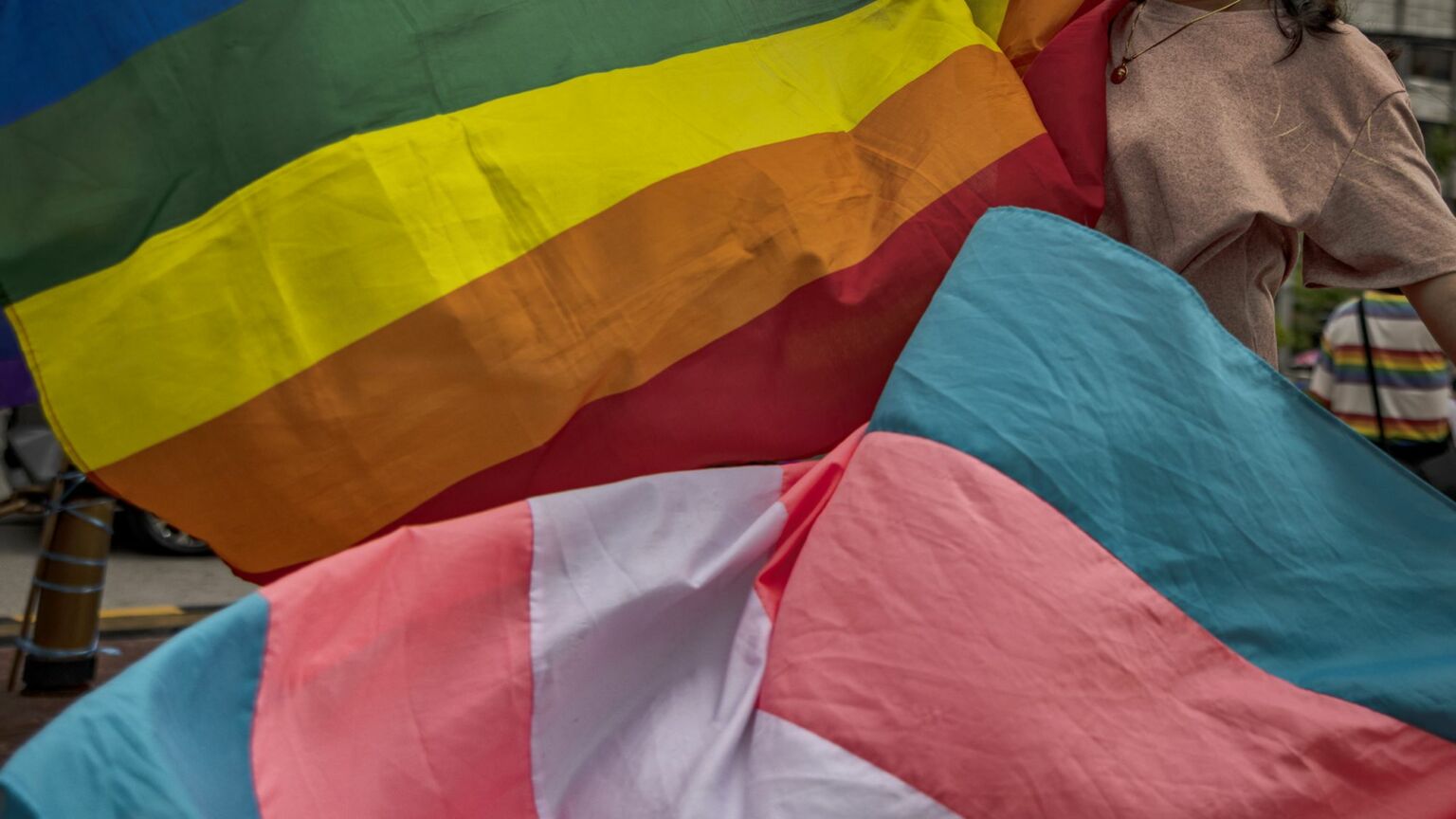 LGB Alliance is still celebrating our recent victory. Our legal battle with trans-youth charity Mermaids came to an end last week, when the case against us was dismissed. This was an important triumph over the gender lobby, but the journey here was far from easy.
From the very first day we were founded, LGB Alliance has been called every name under the sun. For defending the rights of gays, lesbians and bisexual people, we were branded a 'cishet, right-wing-driven group of cranks'. We were apparently no different from the KKK. Above all, we were supposedly a 'hate group'. SNP MP John Nicolson even called us 'sinister'. We got used to the name-calling. Then, in 2021, we found ourselves under a concerted legal assault.
In the vanguard of this attack were Mermaids and the LGBT Consortium, a gathering of over 500 LGBT organisations. Stonewall, the UK's largest LGBT group, also initially took part, but later withdrew. The legal action was whipped up and sponsored by tax lawyer Jolyon Maugham, who runs the so-called Good Law Project. Together they mounted a legal challenge to the Charity Commission in an attempt to have LGB Alliance's charitable status revoked.
When we were awarded this charitable status in April 2021, our detractors were incandescent. They launched a wave of petitions against us and bombarded the Charity Commission with complaints. Maugham then excitedly tweeted that he had discovered an effective way to get our charitable status revoked. He would find an organisation he thought might possibly have 'standing' – a legal right – to launch an appeal against the Charity Commission for registering us as a charity. To do this, Maugham found Susie Green, then CEO of Mermaids, who has since left the organisation. Together, they launched an appeal that led to a remarkable tribunal. Last week, over two years after the appeal was launched, we received the judgement. Mermaids' appeal was dismissed because it didn't have standing, which ought to have been obvious from the start. Meanwhile, LGB Alliance is alive and well, and ready to fight another day.
So, what was all this about? What does LGB Alliance stand for and why do gender ideologues hate us so much?
LGB Alliance is the UK's only charity dedicated to defending the rights of same-sex-attracted people. The new LGBTQ+ crowd, like the homophobes of old, find that distasteful. They say people are not attracted to others because of their sex, but because of their 'gender identity' – a subjective, inner feeling that no one is allowed to question or criticise. This means that a bloke who 'identifies' as a woman can call himself a lesbian. And anyone who dares to disagree is a bigot. Or a fascist. Or, in the stunning words of outgoing Stonewall CEO Nancy Kelley, any lesbian who doesn't want to have sex with him is a 'sexual racist'.
At LGB Alliance, we don't buy it. And that is not because we are 'rights-hoarding dinosaurs', as shadow foreign secretary David Lammy might put it. We've come to this conclusion because we are constantly speaking to young people who are suffering under the gender-identity regime. Some of the most affected are young women and girls. They tell us 'lesbian' is a dirty word at school, but to be 'trans' is awesome.
Some young men and women tell us they opted for medical and surgical transition because they thought it would improve their mental health. In fact, it did the opposite. Now they are furious that their mental-health struggles were not properly explored by those who they had trusted to help them. They wish they had received proper care when they were in their teens, instead of being encouraged to transition. Many of these young people are gay, lesbian or bisexual and had difficulties coming to terms with their sexual orientation.
LGB Alliance wants young people to feel good about their sexual orientation, rather than feel like they have to change their bodies. We'd like them to have inspiring gay and lesbian role models. We know the vital importance of puberty as a key process in human development. We think that blocking it – except in extreme medical circumstances – is unforgivable. We believe that what is euphemistically called 'gender-affirming healthcare' – giving puberty blockers, hormone treatments and surgeries to young people – will eventually be revealed as a major medical scandal. Those promoting and celebrating these irreversible interventions naturally feel we are undermining their mission. They're right – we are.
LGB Alliance also champions the right of lesbians to have separate spaces and dating sites. We should be allowed clubs and groups that exclude people with penises. This right of association is guaranteed under the Equality Act. The same principle applies to gay men and their spaces.
All this makes gender ideologues furious. They call us 'biological essentialists' for pointing out that men are male and women are female. They tell us we should stop 'obsessing over genitals'. They call us bigots, while they themselves promote a form of thinly veiled homophobia.
For a clear illustration of what we are up against, just look at some of the things that were said during our tribunal by Mermaids' witnesses. John Nicolson, for example, told the court that 'you are a lesbian if you declare yourself one'. This is not just bonkers – it is also a profound insult to women who are attracted to other women. Paul Roberts, chief executive of the LGBT Consortium, said that LGB Alliance was refused membership of the LGBT Consortium because it is 'transphobic' of us to believe a person with a female body can't be a gay man. Here Roberts perfectly demonstrated the near total ideological capture of the LGBT movement.
When LGB Alliance was founded in 2019, our message was clear. We are lesbians, gay men and bisexuals who reject gender-identity dogma, along with the whole kit and caboodle of preferred pronouns, gender self-identification and the dismantling of child safeguarding. In making this statement, we exposed the cuckoos in the gay-rights nest. No wonder these LGBT activists wanted to strangle us at birth.
As it turns out, the gender fanatics had no idea what happens when you try to crush a couple of old dykes. We were joined by hundreds, then thousands, of more dykes of all ages. Then by gay men, bisexuals and straight and trans allies, too. Together we are tearing up the script. We are reviving the LGB-rights movement. And however many swipes our detractors take at us, we are confident we will prevail.
To enquire about republishing spiked's content, a right to reply or to request a correction, please contact the managing editor, Viv Regan.