The shame of being debanked
Far more people are being financially unpersoned than the media are letting on.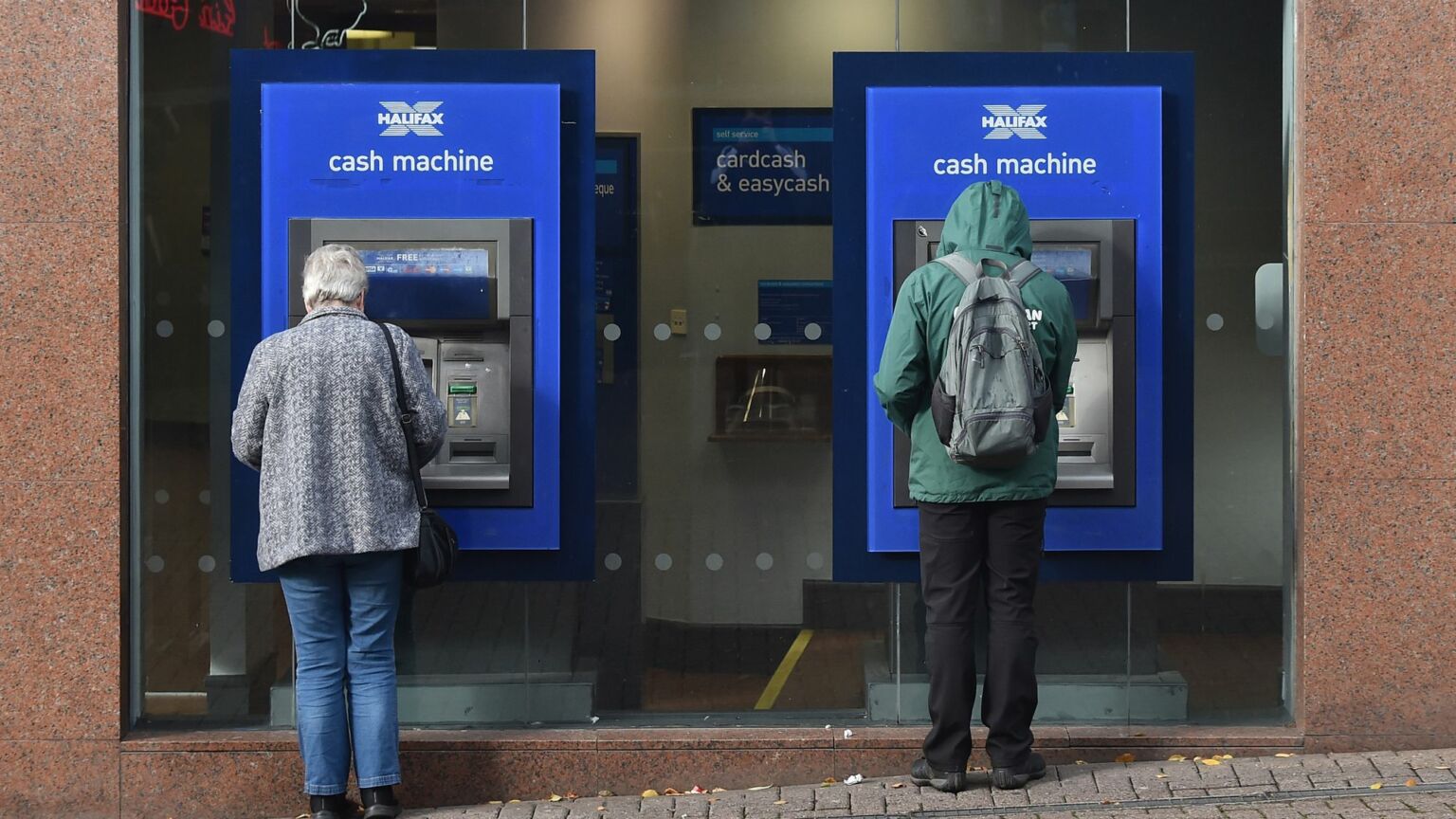 When I got a message from PayPal last year telling me my personal account had been closed, my initial reaction was shame. Being deplatformed by a financial-services company, whether a bank or a payment processor, is a mark of Cain. You wonder what you've done to deserve being cast out in this way. The last thing you feel like doing is drawing attention to it, not least because it might lead to losing your other bank accounts.
When I discovered that PayPal had also closed the accounts of the Free Speech Union and the Daily Sceptic, both organisations I run, that initial wave of embarrassment was replaced by anger. And after going through the internal appeals processes, I decided to launch a public campaign to get the accounts reinstated. This worked, but I haven't used PayPal since. Meanwhile, the Free Speech Union has been lobbying the UK Treasury for the past nine months to put a stop to this sinister new form of cancel culture.
Based on my own experience, I reckon the debanking phenomenon is far more widespread than we've been led to believe – mainly because the majority of people it has happened to are too embarrassed to talk about it. If I didn't have a public profile and friends in parliament, I probably would have kept quiet about it, too.
One clue as to how prevalent this phenomenon might be could be glimpsed in a line in a recent Times article. It was about the Royal Bank of Scotland closing the account of Professor Lesley Sawers, the equalities and human-rights commissioner for Scotland. The article mentioned in passing that there's a Facebook group called 'NatWest closed down my account' that has almost 10,000 members. Of course, not all of these cases will be related to people's political views. But given the current trends, it's reasonable to suspect that some are.
Since I went public about what happened to me, the Free Speech Union has had a regular trickle of people getting in touch to tell us they have also had their accounts closed. Then, when Nigel Farage claimed that he had been debanked a couple of weeks ago, that trickle turned into a torrent. We're now working on some guidance for our members about how to complain to the financial ombudsman if you've lost an account. We're also doing some research into how respectful each payment processor is of its customers' free speech. The aim is to give all of them a score out of 10, depending on how they react to customers who say something unorthodox but perfectly lawful. So far, none has been awarded a score of more than three.
Farage's case is a good example of why it's risky to publicly complain about being debanked. Coutts, the elite bank he had used for over 40 years, went straight to the BBC, telling one of its journalists that the reason his account was closed is because he didn't have enough money to bank with them. Essentially, Coutts told the world that it debanked him because he's too poor to hang out with the rich folks.
Here we get to the nub of the matter. Losing an account is a low-status indicator. It's embarrassing. This is why I hesitated before telling the world about my ordeal with PayPal. I don't think that was a reaction peculiar to me – human beings are hardwired to care about social status. And what could be a clearer signal that you're considered a bit infra dig than your bank telling you they no longer want your custom?
I doubt Farage's wealth levels are the real reason his account was closed. It's curious that, according to Farage at least, reading the article on the BBC website was the first he had heard of this rationale. He also points out that he has fallen below Coutts' various financial thresholds several times before, but he had not been debanked on those occasions. What's more, lots of Coutts customers contacted the BBC to say they hadn't met the wealth limits in years and yet hadn't heard a squeak of protest. Perhaps the reason really is that someone at Coutts – possibly the entire board – just doesn't like his politics.
If Farage can obtain evidence that that is the real reason, he might have grounds for a discrimination case under the Equality Act 2010. The issue would turn on whether his political beliefs are 'protected '. In recent employment tribunals, judges have determined that a belief in 'democratic socialism' is protected in law, whereas a belief in 'conservatism' isn't. That isn't to say he'd definitely lose, though. The courts add new beliefs to the 'protected' category all the time, with veganism being a recent example.
It is partly to avoid such court cases that banks and payment processors rarely give a solid reason for closing a customer's account. Farage was told the decision had been made for 'commercial' reasons and was given no more detail than that. In my case, PayPal told me it was because I had breached its 'Acceptable Use Policy', an almost comically voluminous document. Which bit, I asked? Answer came there none.
To complicate things, while individuals can sue payment-service providers for belief discrimination, organisations can't. So I could have sued PayPal under the Equality Act 2010 if I had proof it closed my personal account for political reasons, but the Free Speech Union and the Daily Sceptic couldn't have. In the end, the FSU submitted a complaint to the Financial Conduct Authority, one of the financial regulators. It has yet to be adjudicated.
I'm optimistic that the Treasury will make it more difficult for banks and payment processors to do this. But the question is, how much more difficult will they make it? Banks will likely be told to provide more details about their reasons for closing someone's account and not to do so if the person has said something provocative but not unlawful. Banking regulations are binding in law, so organisations as well as individuals might then be able to sue if they can show they have been debanked for political reasons. But the companies won't find it hard to come up with a loophole. You can already imagine it now: 'Sorry, Mr Young, the closure of the Daily Sceptic account has nothing to do with its scepticism about Net Zero. It's because your overdraft exceeded the authorised limit in December 2020.'
The more public pressure we can apply to the government – and to banks and payment-services providers – the more likely we are to put a stop to this abhorrent form of censorship. So if anyone reading this has been debanked, I'd urge you to contact the Free Speech Union. And, if possible, swallow your pride and kick up an almighty fuss.
Toby Young is the general secretary of the Free Speech Union and the editor-in-chief of the Daily Sceptic. Listen to his debate on debanking with Christina Patterson on BBC Radio 2's The Jeremy Vine Show here.
To enquire about republishing spiked's content, a right to reply or to request a correction, please contact the managing editor, Viv Regan.