Big Tech is waging financial war on dissenters
PayPal's banning of the Free Speech Union is its most sinister move yet.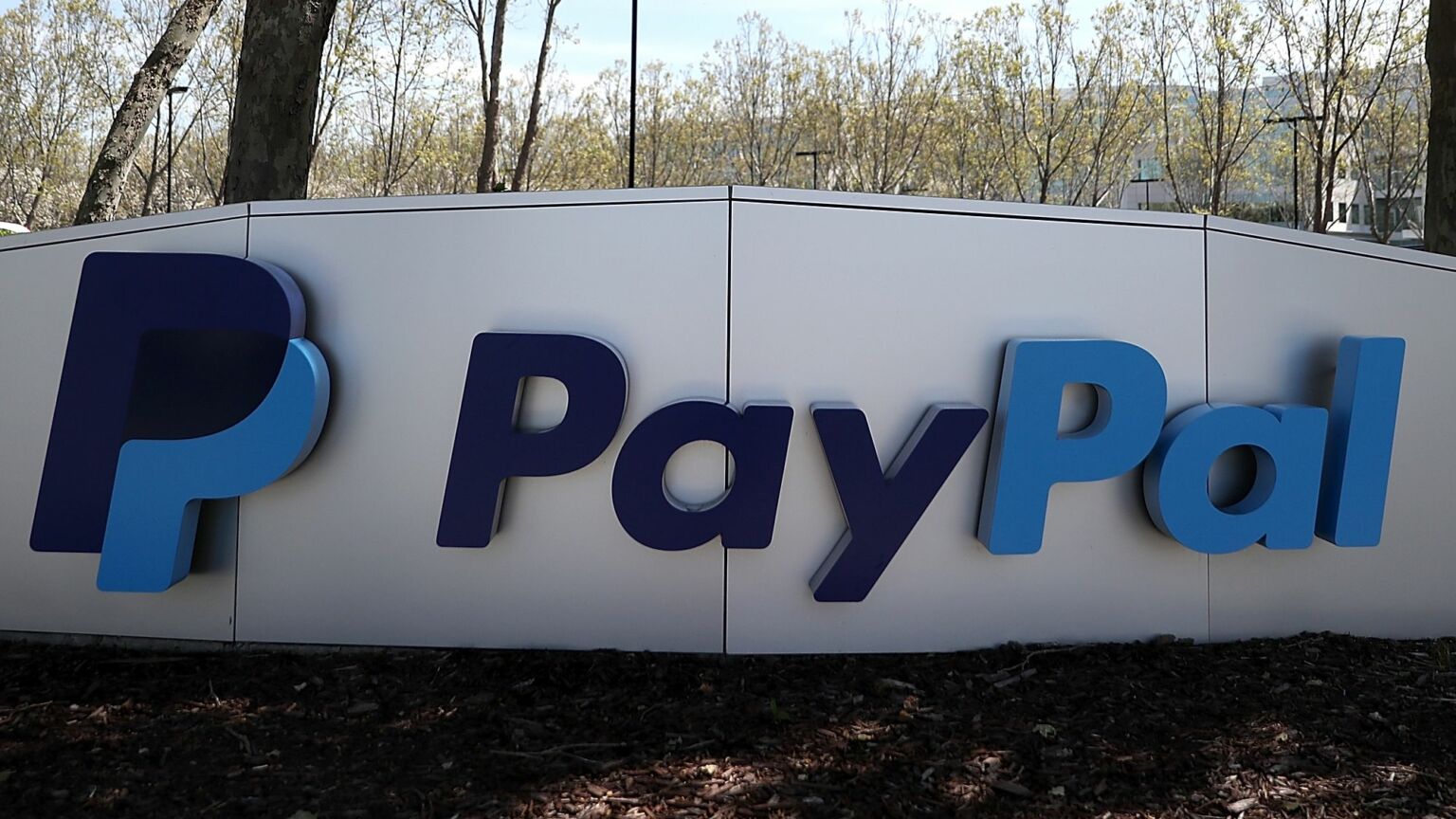 So now you can be deplatformed for railing against deplatforming. Or so it seems from PayPal's latest update to its ever-growing blacklist, which now includes the UK-based Free Speech Union, its founder Toby Young and his online publication, the Daily Sceptic.
According to the Telegraph, Young was notified by PayPal last week that all three of these accounts were for the chop, due to alleged breaches of its 'Acceptable Use Policy'. The policy is primarily concerned with illegal or dodgy financial activities, but also prohibits those relating to 'the promotion of hate, violence, racial or other forms of intolerance'.
Of course, even a swift glance at the output of Young or the work of the Free Speech Union would make clear he is not presiding over a network of hate-mongers. The FSU, a membership organisation set up to protect dissenters against cancel culture, has defended people from across the political spectrum. And given the maddening drift of identity politics, the FSU is often having to stick up for entirely sensible people who just happen to believe that, say, biological sex is real or that we should be free to mock religion.
It seems all this was lost on PayPal, which has dealt with the FSU as if it were a new offshoot of ISIS. While refusing to comment on the case, a PayPal spokesman appeared to imply that Young's groups had breached the firm's hate-speech code: 'Achieving the balance between protecting the ideals of tolerance, diversity and respect for people of all backgrounds and upholding the values of free expression and open dialogue can be difficult, but we do our best to achieve it.'
This wouldn't be the first time that PayPal has silenced those deemed to have controversial views. In 2018, it banned Tommy Robinson, the Proud Boys and some Antifa chapters for allegedly promoting 'violence' and 'hate'. More recently, it has kicked off 'anti-war' websites Consortium News and MintPress and gender-critical writer Colin Wright.
Big Tech censorship seems to become more unhinged by the day – a demonstration of what tyrannies you can unleash when you give billionaires the moral authority to decide what it is and isn't acceptable to say. In just a few years, they've gone from banning the hard right to banning free-speechers, from banning the odd wrongthinker to starving entire organisations of the services they rely on to fund their work.
In turn, those who still insist Big Tech censorship isn't really a problem look more ridiculous by the day. This is just private firms deciding who they want to do business with, they say. Why don't you just set up your own massive social-media platform – and your own world-leading online-payments system, while you're at it?! You would have thought the crushing of Parler – the free-speech Twitter alternative that was essentially kicked off of the internet in January 2021 – would have buried these arguments for good. But apparently not.
Surely, we can all now recognise that huge corporations systematically denying people access to mainstream internet channels and services, all on account of their views, is an assault on free speech. Censorship is not just a weapon of the state. Free speech cannot just mean the right to sit in a room by yourself and mutter. An internet in which dissenters are increasingly impossible to find and support is hardly the digital public square conjured by tech oligarchs' lofty rhetoric.
And not only is free speech being clamped down upon, it is also being distorted and misunderstood. Mainstream political organisations are now being banned in the name of 'protecting the ideals of tolerance', as that PayPal statement had it. There is now apparently no distinction between defending the free speech of those deemed 'hateful' and being 'hateful' yourself. The oligarchs who have taken it upon themselves to set the online limits of freedom of speech apparently have no idea what it is.
If you weren't worried before, you really should be now.
Tom Slater is editor of spiked. Follow him on Twitter: @Tom_Slater_
To enquire about republishing spiked's content, a right to reply or to request a correction, please contact the managing editor, Viv Regan.