The grim rise of woke segregationism
Black-only lessons should have no place in British schools.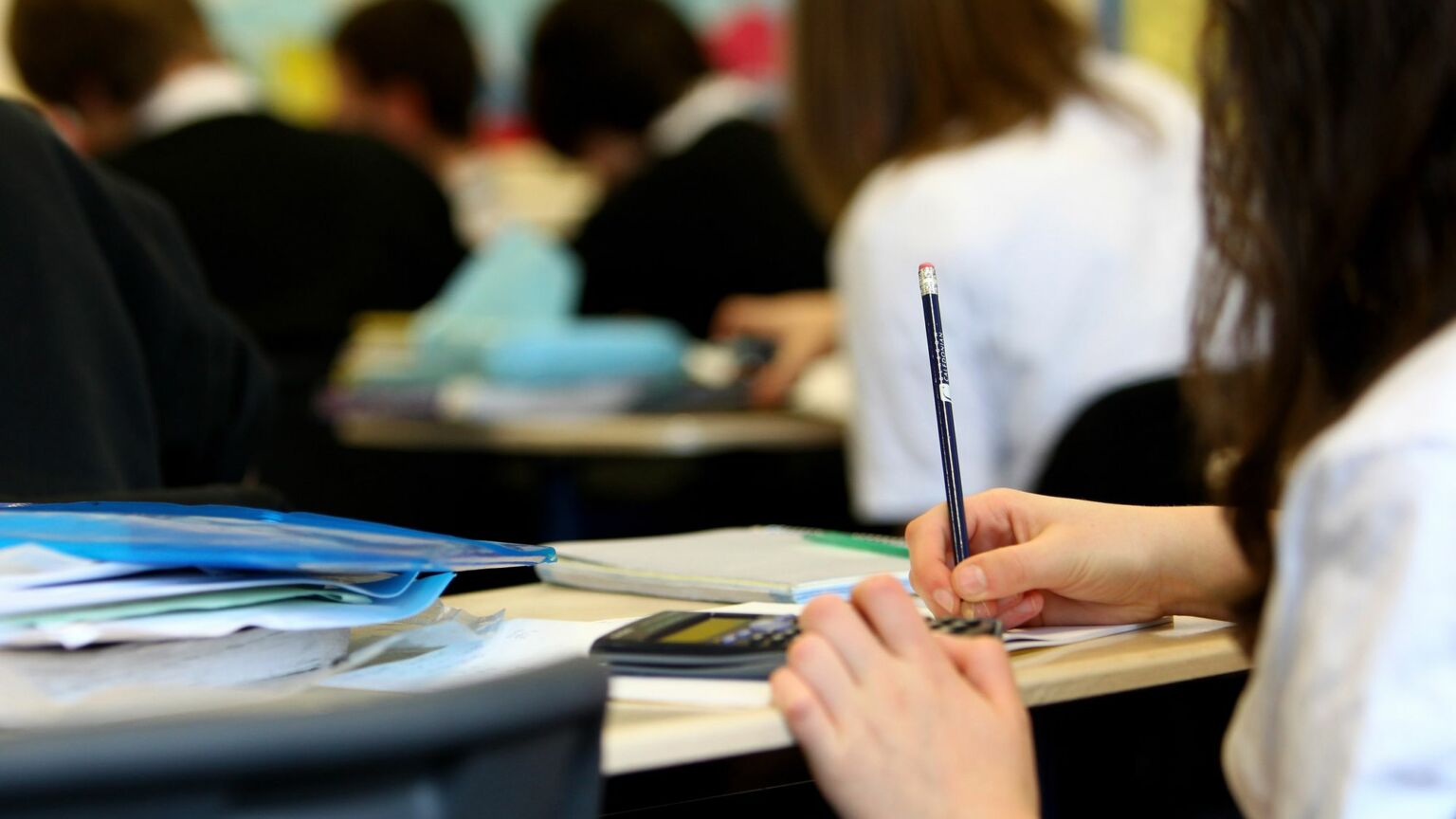 Imagine if a school in England started offering certain lessons to white pupils only. You'd expect there to be uproar, right? The political class, the media and countless human-rights NGOs would never stand for it. And quite right, too.
So where, then, is the fury over the primary school in London that has been caught doing the exact same thing, segregating children on the basis of skin colour, only this time offering certain lessons exclusively to black pupils rather than white ones?
According to a frontpage report in The Sunday Times yesterday, Coldfall Primary School in Muswell Hill has been offering extra Saturday classes to black pupils only. But this grim news has barely prompted a shrug from the political and media classes.
Meanwhile, the school has been quick to rebuff parents' concerns. When one parent made a formal complaint about the lessons, demanding to know why they were not being made available to pupils of all backgrounds, the school called in an independent investigator. But the investigator dismissed the complaint.
Coldfall's black-only lessons, which focus on reading, writing and black history, are the brainchild of the school's 'inclusion and anti-racism' group. The nominal aim of the lessons is tackling racial disparities in education.
Haringey Council, which runs Coldfall, says it makes no apologies for offering 'targeted programmes' to support black pupils. The school says it is trying to 'accelerate progress in reading and writing while also developing [black] children's knowledge of black history and culture'.
Essentially, the school and the local council seem to believe that the black pupils in their care are falling behind thanks to systemic racism, and that the only way to remedy this is with racially targeted special treatment.
This is a bizarre way to deal with educational disparities. Surely, catch-up lessons should be made available to those who need them, regardless of their ethnicity. It's also ugly. Here we see how a supposedly 'anti-racist' approach to education is actually justifying a new kind of segregationism.
But the other big snag here is that black children at Coldfall are not the ones who are falling behind on average. In fact, by the time they reach their final year, white pupils are seven times more likely than their black counterparts to fail to reach the national expected benchmark for reading skills. White pupils are also 11 times more likely to struggle with their writing than black pupils.
It's a similar story across the country. In England, at secondary-school level, it is true that black Caribbean pupils underperform white British pupils. But Chinese, Indian, Bangladeshi and black African pupils all outperform white Brits. Clearly, disparities do exist between groups in our education system, but it makes zero sense to blame them reflexively on racism.
So why did Coldfall just plough ahead with these black-only classes, despite there not being any need for them? And why is so much educational policy now geared towards a narrative of white privilege and black oppression that bears no relation to the reality of educational outcomes?
It seems that the fashionable narrative about systemic racism is impervious to the actual facts. This reflects a bigotry of a different kind – a soft bigotry of low expectations among educationalists that assumes black children cannot succeed without a leg-up, even though many of them are already doing just that.
Coldfall is not an isolated case. Last year, the University of Westminster held a series of events during Black History Month that were 'reserved' exclusively for black students. Again, the justification for this was supposedly anti-racist – this time to 'encourage a safe space for discussions and honest conversations' about race. Apparently, this would have been impossible if white students had attended.
Nor is this woke segregationism limited to education. Recently, the Theatre Royal Stratford East in east London put on a performance of American racial satire Tambo and Bones to which only 'black-identifying' people were invited. The aim was to create a 'safe, private' space for black theatregoers, free from the 'white gaze'. According to this patronising racial logic, black people require segregated spaces in order to enjoy a play.
Few terms have been shorn of their original meaning in recent years quite as much as 'anti-racism'. Where anti-racists of the past opposed the very idea of race, viewing it as a dangerous, fallacious category, today's woke identitarians obsess over it. They think it defines and shapes every aspect of our lives, from our life chances to our values. They call for society to become more conscious of race, not less. And now they are ushering in a kind of soft segregation, on supposedly progressive grounds.
Anyone who genuinely believes in racial equality needs to start speaking out against this. We need to take on the phoney anti-racists who want to put us all back into racial boxes.
Fraser Myers is deputy editor at spiked and host of the spiked podcast. Follow him on Twitter: @FraserMyers
To enquire about republishing spiked's content, a right to reply or to request a correction, please contact the managing editor, Viv Regan.