The curious case of the pupil who identifies as a cat
A recording of a classroom row has revealed the madness that gender ideology has unleashed in our schools.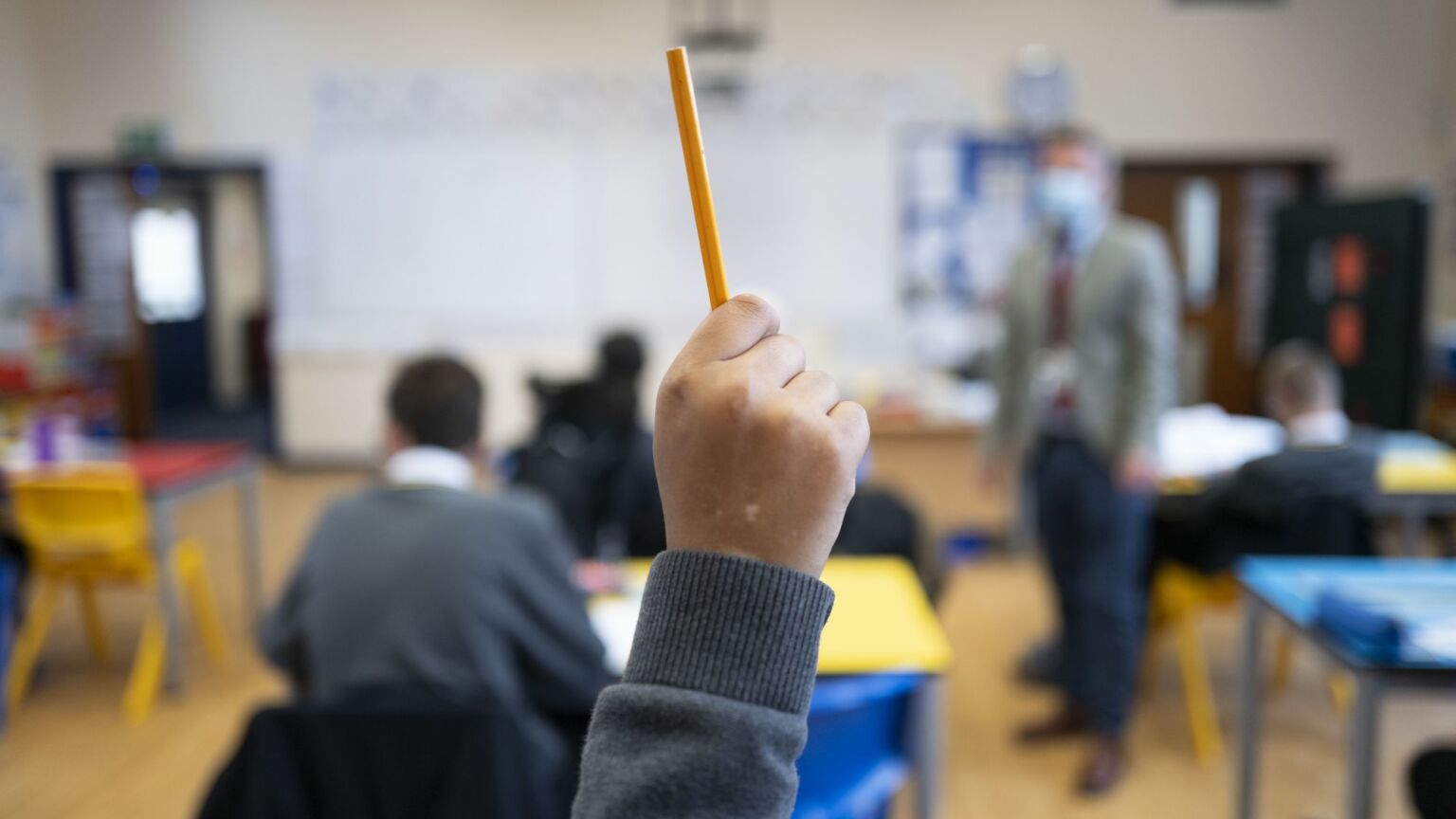 If you need any more proof that gender ideology is warping British education, look no further than a recent incident at a state secondary school in East Sussex. A teacher there branded a 13-year-old schoolgirl 'despicable' in front of other pupils and threatened to report her to senior staff. Her offence? Saying that women have vaginas and men have penises and expressing scepticism about a fellow pupil's self-identification… as a cat.
The exchange, which took place at Rye College, was recorded by the schoolgirl involved. Her mother then published it on social media.
The teacher was speaking to Year 8 pupils after a 'life education' class. Referring to another child, who wasn't present, one pupil is heard in the recording saying to the teacher, 'I just said that if they want to identify as a cat or something then they are genuinely unwell'. Another pupil backs her up. The teacher then launches into a tirade, accusing the pupils of questioning the child's identity, and then asks, 'Where did you get this idea from, that there are only two genders?'. She tells them this is 'not an opinion you can have'.
The pupils try to reply that they should be allowed to hold opinions that differ from those of others, but the teacher continues her self-righteous rant. She accuses them of saying that unless you 'identify with the gender of the sexual organ you were born with… you're weird. That's basically what you're saying, which is really despicable.' When one of the pupils tries to suggest that her mother would disagree with the teacher's view, the teacher responds, 'Well that's very sad as well'.
She then gets more and more enraged and even suggests that the schoolgirls should find another school. 'I'm not having that [view] expressed in my lesson', she concludes.
The recording has since gone viral, leading more reports to emerge of UK schools letting pupils identify not just as cats, but also as dinosaurs, horses and even planetary moons.
The government has now intervened. The Department for Education has warned headteachers that allowing children to identify as animals will be treated as a safeguarding issue.
But the most disturbing aspect of the Rye College recording is not that kids are self-identifying as animals. It's that teachers are refusing to countenance any criticism of identity politics, especially gender identity. This is not an isolated case. There have been other cases recently where pupils have been disciplined or driven out of school for expressing gender-critical views.
This is not just a sign of the prevalence of gender ideology among school teachers. It also shows that schools are confused about their purpose. They seem to have given up on the idea that they exist to transmit established, well-defined bodies of knowledge through expert teachers.
Instead, schools increasingly see themselves as instruments of social engineering. Their job is not to inspire kids to learn, but to inculcate the correct worldview. As campaign group Don't Divide Us showed in Who's In Charge?, a report about the role of racial thinking in the classroom, schools have willingly invited political activists in through the gates. And they have surrendered large sections of the curriculum to these ideologues in the process. This is changing the purpose of teaching – from education to indoctrination. The result is precisely the type of incident we've just witnessed at Rye College – children being castigated for expressing wrongthink.
Rye College has now apologised for its teacher's handling of the incident. But it's too late. Stopping this new style of teaching by reprimanding individual teachers is like trying to force toothpaste back into the tube. This mode of ideological 'education' has already spread like a contagion across our schools. Classroom argument is being forbidden and dissent is being met with punishment and threats of expulsion. Now that really is 'despicable'.
It's high time parents and (sensible) teachers united to return our schools to sanity.
Gareth Sturdy is a physics adviser and former teacher.
To enquire about republishing spiked's content, a right to reply or to request a correction, please contact the managing editor, Viv Regan.