The myth of the Bad Old Days
Today's culture warriors are not nearly as enlightened as they think they are.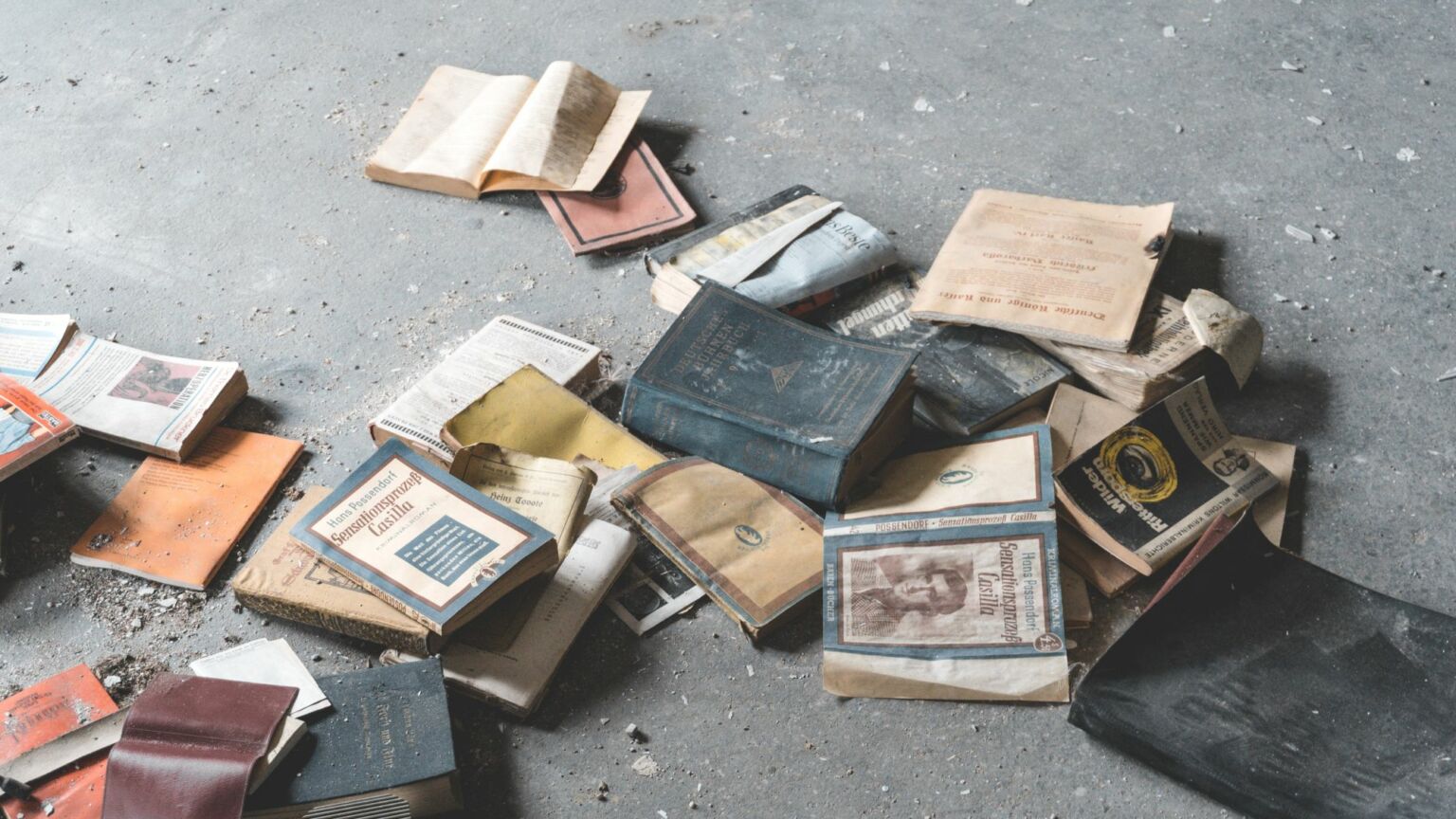 People in the past were wrong. Not just incorrect, but morally wrong – and sometimes actually evil.
That's the message we hear constantly today. It's repeated relentlessly in history classes in schools, with their myopic focus on Britain's colonial and racist past. It's been the theme of explainers in art galleries for years, focussing on the wicked deeds of past artists or their sponsors. And it's the motor behind the recent rewriting, censoring and censuring of old novels by the likes of Roald Dahl, Agatha Christie and Ian Fleming.
As is always the case, a monomaniacal impulse will veer to the extreme. As the Telegraph reported last weekend, all of the works of PG Wodehouse republished by Penguin will now come with a blanket warning. Something Fresh (1915) and Leave it to Psmith (1923) are due to be re-released, with the text exactly as it is in the original. But a trigger warning issued by the publisher will nonetheless read: 'Please be aware that this book was published in the 1920s and may contain language, themes or characterisations which you may find outdated.' The Telegraph understands that all of Wodehouse's novels will contain similar warnings about the 'outdated' nature of their content.
As is often pointed out in these instances, those who set out to judge the past make a fundamental error. The past is a different country. Mores change over time. And so to judge the past by today's values is anachronistic. From this comes the conclusion that future generations are also inevitably going to be damning about us, we who lived in the 2020s, for our supposedly appalling mores as represented in our fiction.
This condemnation of the past stems from the complacent notion that we are so much more enlightened than our ancestors. But recent history shows that this premise is untrue. Indeed, Western culture in the early 2020s has been regressing.
Ever since the advent of the woke consensus in the mid-2010s we have become a more racist – or at least racialist – culture, once more believing that race is a real thing, and that pigmentation determines behaviour and one's moral worth. Once more we believe in censorship. The doctrinaire nature of wokery has made a new generation less liberal, more censorious – thus cancel culture. And once more we place a value on – and enshrine in law – superstitious beliefs, with the emergence and widespread acceptance of a trans ideology that has its foundation in subjective sentiment and make-believe. We've been going backwards in recent years, and it's not been pretty.
Perhaps we in the 2020s are superior to those in the 1920s. But in many respects the opposite could be said. They were less shouty, exhibitionist and shallow. The culture of 2023 is certainly inferior to the culture of, say, 2003, when truly liberal values – egalitarianism, tolerance, reason – still mostly prevailed, and when people didn't fear for their jobs, or fear a visit from the police, for airing their political views.
We have little reason to be smug today.
---
Happy Bloomsday
Today, 16 June, is the day in which many people celebrate Bloomsday, the date upon which James Joyce's masterpiece, Ulysses, was set, in 1904.
Many struggle to finish this infamously awkward novel. My advice for those who have failed, but still seek to persist, is this: read it at night, ideally at the eerie dead of night when you are in the throes of insomnia and the rational world of day seems so far away.
Ulysses, after all, inhabits a kind of nocturnal dreamworld of its own. Renowned for its interior monologues, Ulysses is a work about interiority, conveying the mechanics of subconscious thought, with its fluid, unsystematic and erratic processes – a negation of the rationality and linearity that mark waking life and the working day.
Ulysses represents the stuff our dreams are made of – dreams replete with fragments of memories, nonsensical refrains, eroticism, school memories, old songs. In it, people past and present merge, just as dreams themselves have no concrete start and end. In Joyce's case, we have the author – writing Ulysses while living in Paris – remembering Ireland, remembering scraps of doggerel, old adverts, newspaper editorials and the destinations of Dublin trams. The book was also published in 1922, almost 20 years after it is set.
Similarly, interior monologues are analogous to dreams. In both realms, our thoughts aren't our own. They come to us unbidden. It's no coincidence that much of Ulysses is written in the passive voice, or that the novel has no quotation marks. The latter device immediately gives it its ethereal feel.
The whole point of Ulysses is that it's forever intangible, its meaning never attainable. So don't despair if it makes no sense on the surface. It doesn't make rational sense, and it isn't meant to. It's not so much a story as an event, a mood. That's why it makes sense just dipping into it, not least for its unique language.
In that regard, for my money, Leopold Bloom's dialogue with his cat sums up the novel's beauty and otherworldliness:
'– O, there you are, Mr Bloom said, turning from the fire.
The cat mewed in answer and stalked again stiffly round a leg of the table, mewing. Just how she stalks over my writingtable. Prr. Scratch my head. Prr.
Mr Bloom watched curiously, kindly, the lithe black form. Clean to see: the gloss of her sleek hide, the white button under the butt of her tail, the green flashing eyes. He bent down to her, his hands on his knees.
– Milk for the pussens, he said.
– Mrkgnao! the cat cried.'
By all means celebrate Ulysses this day. But to get its real gist, read it at night.
---
Woke jargon
What stands out about wokery is its reliance on repeating jargon, slogans and readymade neologisms: white privilege, gaze, power, systemic, problematic, heteronormativity, TERF, cisnormative, xemself, 2SLGBTQI+, etc. These are strange constructions that Joyce himself might have happily included in Finnegans Wake.
The use of such jargon seems risible because we suspect those who use such words haven't thought them through before doing so. And in a way, their meanings are irrelevant. What matters is that they are said. They are performative utterances to signify allegiance to a tribe, a creed.
To resort to jargon is to declare that you have outsourced your mind and are no longer thinking for yourself.
Patrick West is a spiked columnist. His latest book, Get Over Yourself: Nietzsche For Our Times, is published by Societas.
To enquire about republishing spiked's content, a right to reply or to request a correction, please contact the managing editor, Viv Regan.