Leave James Bond alone
'Sensitivity readers' must be stopped from sanitising literature.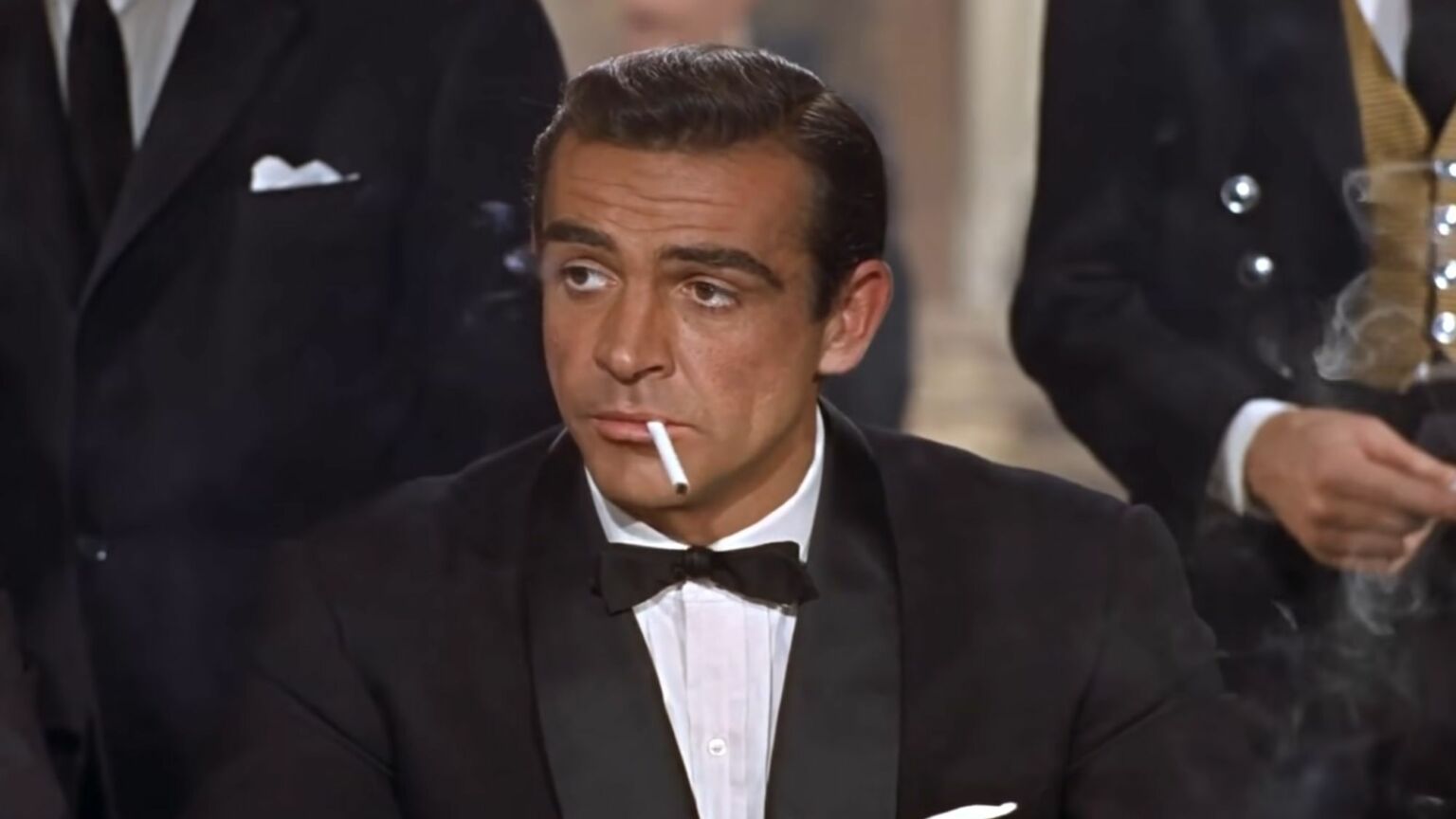 After rewriting Roald Dahl's children's classics, the 'sensitivity readers' are now coming for Ian Fleming. The James Bond books, due to be re-issued in April to mark the 70th anniversary of Casino Royale, have been 'updated' to make them appropriate for the 21st century. In particular, numerous racial references, including Fleming's depictions of black characters, have been reworked or removed.
The publisher, Ian Fleming Books, has sought to justify these rewrites on the grounds that Fleming himself had once approved some changes made to Live and Let Die, which removed some of its more offensive language.
So perhaps this case isn't quite as bad as the Roald Dahl rewrites that emerged earlier this month, where the late children's author had no input whatsoever into the new material being published under his name. Having said that, there is an argument that once a work becomes public, it belongs to all of us in some sense and should therefore not be messed with. Think, for example, of George Lucas and the way he keeps buggering up the original Star Wars movies by constantly issuing new cuts.
The other argument that's made for sanitising the Bond books is that the language being removed is unquestionably offensive. These books contain racist language and stereotypes that were in poor taste at the time, never mind now. And so some argue that we need to take some of this stuff out, so we can all enjoy the books, in 2023, without constantly wincing at Fleming's language.
But this censoring of the Bond novels is still a terrible idea, for several reasons.
First of all, it is infantilising. In the 1980s, whenever someone wanted to try to ban something, the refrain was always 'Think of the children!'. No doubt this was at least part of the rationale for the rewriting of Dahl's children's books – the idea being that some of the language needed softening for the sake of the young.
However, none of this can be applied to Fleming's Bond series. These books depict the life and times of a borderline sociopath who kills people for a living. They are explicitly for grown-ups. If we remove the book's offensive racial references for adult readers, then we are betraying a very low view of adults. We are essentially saying that adults cannot be trusted to read novels written in the 1950s and 1960s – that we are all incapable of contextualising these works within the time they were written and set in. I can't imagine reading a Bond novel and not realising that it is not set in the 21st century. Looming large in the background is the Cold War, for one thing.
Shakespeare contains plenty of ideas and language we would deem offensive in 2023. Yet the vast majority of us would find the idea of rewriting Shakespeare's works to be deplorable. Imagine a new version of The Merchant of Venice, in which Shylock is renamed Bob and becomes a privileged Anglo-Saxon man with toxic-masculinity issues, instead of a Jewish merchant. Or a rewrite of The Taming of the Shrew, in which Petruchio spends the entire play trying to help Kate climb the corporate ladder.
The reason the suggestions above strike us as ridiculous is partly because the works of the Bard have ascended to a place that is untouchable. Yet the argument for why Fleming can be rewritten but not Shakespeare actually rests on pretty flimsy ground. Both men are dead and thus unable to complain about their work being misrepresented. If the argument is that Shakespeare is 'high art' and thus untouchable, but what Fleming wrote is much more disposable, we are sailing into murky waters where all sorts of subjective value judgements come into play. If we accept that Fleming's work, which has also managed to remain relevant to new generations, can be sacrificed to the censors, then there is no logical reason why Shakespeare should be safe.
Most importantly of all, we should resist attempts to rewrite the past. The 1960s was undoubtedly a much more racist time than our own. We should celebrate the progress we have made since then. In fact, we should never let ourselves forget it. In a sense, removing any traces of racism or other nasty things from our past record would also mean unlearning the lessons of our past.
I would be the first person to warn against using the word 'Orwellian' for hyperbolic effect, but it is worth recalling that the Ministry of Truth's job is to rewrite the past so that no one can remember it. In Nineteen Eighty-Four, a new version of the past becomes the official version of events. Taking a few ugly words out of Ian Fleming novels might seem a long way from that, but it places us on a similar path. This rewriting of the Bond novels should make us very uncomfortable.
Nick Tyrone is a journalist, author and think-tanker. His latest novel, The Patient, is out now.
Picture by: YouTube / James Bond 007.
To enquire about republishing spiked's content, a right to reply or to request a correction, please contact the managing editor, Viv Regan.