The rewriting of Roald Dahl should disturb us all
Philistines and vandals have taken over art and culture.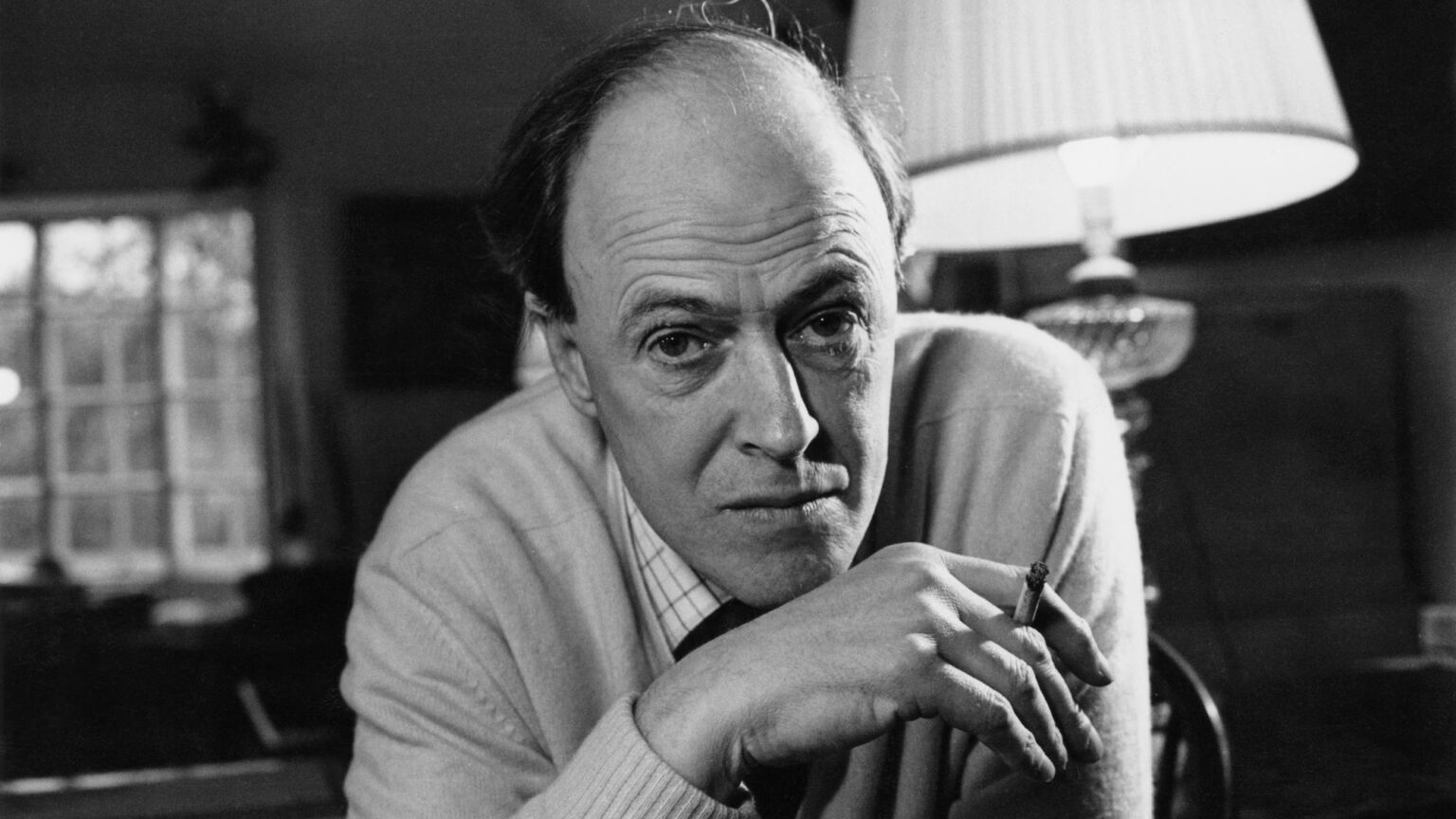 It's easy to become inured to the madness of the culture war. Stories of Peter Pan being slapped with trigger warnings or God going gender-neutral are 10 a penny these days. They can sometimes wash over you. Not because they are unimportant – far from it. But because they are so ubiquitous. Every institution from the Wellcome Collection to Splash Mountain has fallen to some flavour of woke regressivism. Language is warped to flatter a few narcissists. Old art works and new are censored at the behest of hysterics. Such cases don't surprise us anymore, no matter how deranged and illiberal.
But once in a while the authoritarians who make up our cultural elites outdo themselves – and remind us how much is at stake in this thing we call the culture war. The rewriting of the late Roald Dahl's books is one such story. When the Telegraph revealed yesterday that Puffin, Dahl's publisher, has made 'hundreds of changes' to his beloved children's books, in line with suggestions from so-called sensitivity readers, the response was one of horror and disbelief. An author beloved by generations of children for his magical, spiky and sometimes sinister work has had his literary edges sanded off. All new copies will feature the newly cleansed text. Dahl's words and stories will be changed forever, no longer truly his own, all because some weirdo with a red pen thinks they know better. The philistinism, the cultural vandalism, is stunning.
And what is it that so upset them? What is it that made these sensitivity readers conclude that Dahl's books must be changed, so they 'can continue to be enjoyed by all today', in the words of Puffin? The word 'fat', for one. That's gone from every book – sparing the blushes of characters like Augustus Gloop, the fat lad from Charlie and the Chocolate Factory. The Oompa-Loompas are now no longer 'titchy' or 'tiny'. Just 'small'. They've also gone gender-neutral for good measure, with 'small men' swapped for 'small people'. Perhaps most outrageously of all, whole lines have been rewritten and brand new lines added, seemingly to pre-empt any prejudice that might otherwise curdle in the minds of young readers. In The Witches, a line describing a witch posing as a 'cashier in a supermarket or typing letters for a businessman' now casts her as an aspirational girlboss, 'working as a top scientist or running a business'.
That last edit sums it all up. It's the PC takeover of culture in a risible little nutshell. Propaganda has triumphed over creativity. Being on message is now infinitely more important than storytelling and nuance. Even in children's books. Perhaps especially in children's books. Indeed, there seems to be a particular interest in giving kids' lit the identitarian acid wash. Hence, the shameful cancellation of Dr Seuss in America in 2021, when the Seuss estate announced it would stop publishing six of his books because they 'portray people in ways that are hurtful and wrong'. Hence, the flurry of new titles for toddlers like Antiracist Baby, Feminist Baby and No! My First Book of Protest. 'Catch them young' is apparently the culture warriors' creed.
We live in infantilised times – in which speech, culture and even history is censored and rewritten to avoid rattling our brittle spirits. And while we treat adults as children we seem to treat children as robots – to be programmed with the right views and sensibilities rather than left to explore. This can only impoverish literature and repel young people from it. Part of Dahl's enduring appeal, in spite of JK Rowling's hostile takeover of kids' bookshelves, is precisely his appetite for the dark, violent and grotesque. 'When writing stories, I cannot seem to rid myself of the unfortunate habit of having one person do nasty things to another person', he once said. The magic and misanthropy of Dahl's work, notes his biographer, was informed by the Norwegian fairy tales he was raised on and a personal life full of tragedy. To sanitise his work is to completely, utterly, idiotically misunderstand what marks it out in the first place.
These are the people who have taken over our cultural industries and institutions – idiots who have no idea what it is they are destroying. This sanitisation of literature isn't coming from outside pressure. There was no big petition demanding Dahl's works be given a rewrite. The barbarians are inside the gates. The sensitivity readers – a growing industry within the publishing world for many years now – were hired by Puffin and the Roald Dahl Story Company, which is now owned by Netflix. The review began when the company was still run by the Dahl family. We desperately need to push back against this new philistinism among our elites; against this vandalism posing as progress.
Tom Slater is editor of spiked. Follow him on Twitter: @Tom_Slater_
To enquire about republishing spiked's content, a right to reply or to request a correction, please contact the managing editor, Viv Regan.