Brexit is far bigger than Boris
Getting rid of Johnson will not end the Remainer establishment's troubles.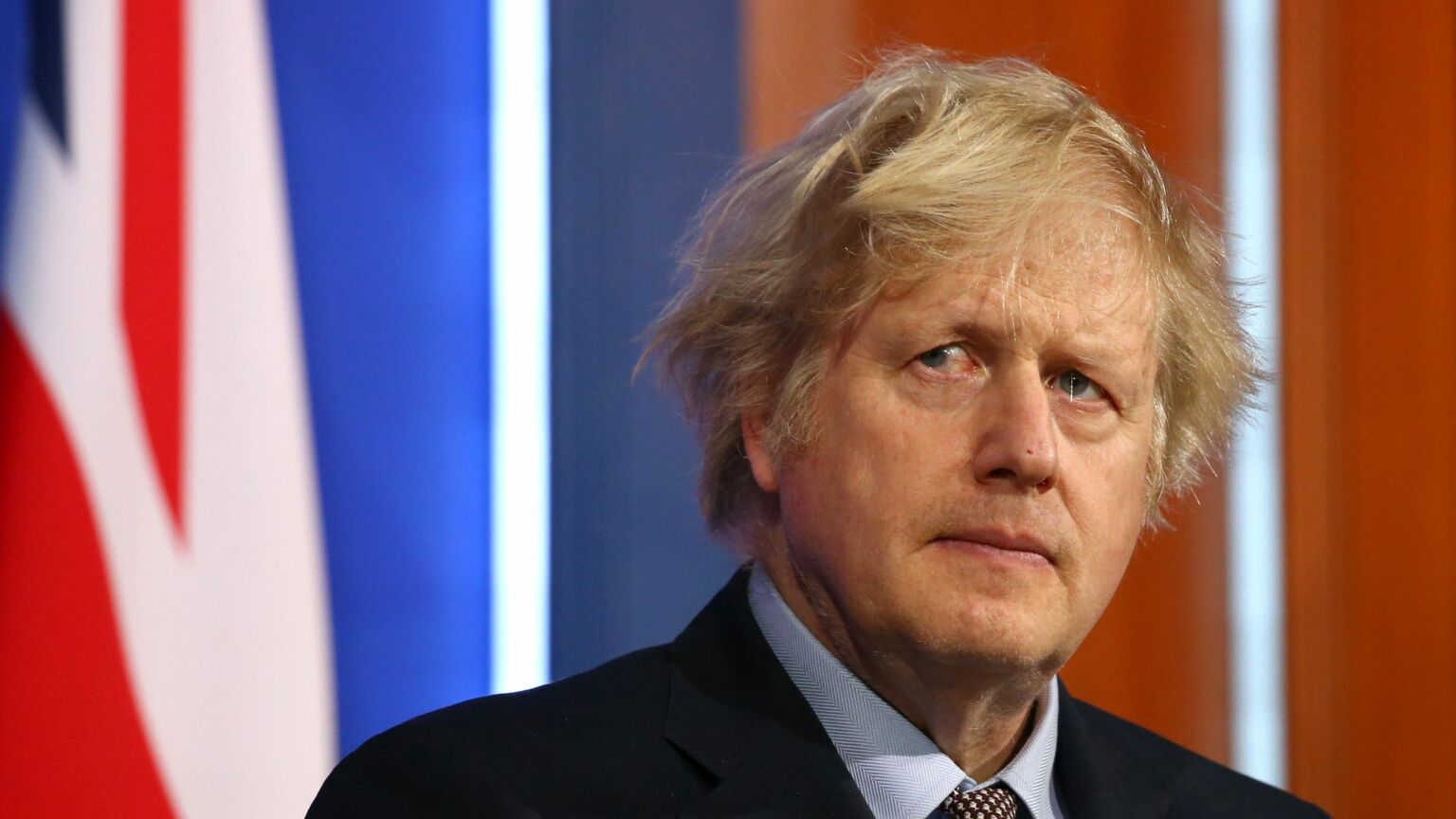 Two things to bear clearly in mind, amid the cacophony of noise surrounding the Boris Johnson affair.
First, whatever Johnson's many personal faults may be, they had little to do with his fall. The ousting of Boris, as Tory prime minister and now as an MP, was above all a political coup – a bitter act of Remainer revenge against the man the establishment blames for Brexit.
But second, the Remainer elites celebrating the end of Johnson's parliamentary career are fooling themselves if they think it also means the end of their political problems. Because, while the anti-Boris crusade was all about Brexit, the popular Brexit revolt was always about far more than Boris.
Most UK politicians and pundits (even including some previously sympathetic voices) have dismissed Johnson's claims that he is the victim of a witch-hunt. They say his own bad behaviour and barefaced lies are to blame for his being found guilty, by police, Sue Gray's 'Partygate' inquiry, and now this week by the Privileges Committee of MPs.
Nobody could claim that the buffoonish Johnson was a model prime minister or member of parliament. But the notion that Boris is 'his own worst enemy' rather ignores the army of bitter enemies that have lined up to exploit the situation as an excuse for defenestrating him, first from 10 Downing Street and now from the House of Commons.
The Remainer elites hate Boris not because of his personal qualities or lack of them, but because they see him as the political symbol of the force which they truly fear and loathe: the Leave-voting working classes. In both the 2016 EU referendum and the 2019 General Election, Boris connected with millions of disaffected voters in a way that the rest of the Westminster bubble can only dream of. They have never forgotten or forgiven him for it.
The vindictiveness of the Remainer revenge campaign was fully exposed by this week's report from the Privileges Committee. They found Johnson guilty of lying to parliament about whether social-distancing guidelines were followed at work-related events during lockdown.
On the basis of this, and in a fit of pique at Boris, who slammed the committee as a 'kangaroo court', seven MPs led by veteran Labour Remainer Harriet Harman effectively condemned him to political death. They recommended that the former prime minister be banned from the Commons for an unprecedented 90 days, which could have triggered a by-election to unseat him. What's more, given that he had already pre-empted their verdict by resigning, the committee members also recommended that he be denied the parliamentary pass normally given to ex-MPs.
The level of animosity directed at Boris shows that there is something more at stake than a personal grudge. The establishment hates him not just because he lied to MPs, but more importantly because they claim that he 'lied' to the rest of us, fooling the allegedly ignorant electorate into defying their orders, sheepishly following his big red bus and voting for Brexit.
Now the Remainer elites are crowing that, with the fall of Mr 'Get Brexit Done', Brexit itself can also be consigned to the dustbin of political history. As one arch-Remainer columnist puts it, expressing a sentiment echoed across the Remainstream media, 'Brexit was Johnson and Johnson was Brexit. Now that he's gone, Britain must think again.'
If these pillars of the Remainer establishment truly believe that their troubles are over, they must be far more stupid than they imagine us Leave voters to be. Because Boris was only ever a political frontman for the populist revolt, a symbol of a much wider mood of discontent with the status quo. He wasn't even a diehard Leaver at heart.
Boris might be gone, at least for now. But the spirit of discontent lives on. Because no, Brexit was never just about Boris. Indeed, it was never just about leaving the EU. It was about the democratic demand to 'take back control' not only from the Brussels technocracy, but also from the UK's own unrepresentative political elites – the pro-EU establishment that runs everything from parliament to the BBC and the civil-service 'blob'.
We might live in 'Brexit Britain'. But the Remainer revenge plot to oust Boris has only illustrated the yawning gap that still exists between those elites and the electorate. A system whereby police chiefs, an unelected civil-service mandarin and a committee of seven MPs can effectively overrule the votes of 14million voters who gave Boris his historic landslide is one ripe for another populist revolt.
Whatever anybody thinks of Boris today, many will surely agree with his statement, denouncing the standards committee's latest stitch-up, that 'it is for the people of this country to decide who sits in parliament, not Harriet Harman'.
Of course, Remainers will point to the polls that show many Leave voters are bitterly disappointed with the results of Brexit. But that is because successive Tory governments have, entirely predictably, betrayed the democratic spirit of the Brexit revolt and failed to seize the chance it offers for real change. Johnson himself has been part of that problem. Even at the last, he did democracy a real disservice by appointing even more life peers to the House of Lords, the most anti-democratic powerhouse in British political life.
Nobody can be sure when or how the next political revolt will erupt. But erupt it will, as it has across Europe every time the elites have pronounced the death of populism – in Italy, France, Germany, the Netherlands, Sweden, Finland, etc. Whether or not Johnson plays a further part in the evolution of British populism remains to be seen. For now, however, one thing should be clear. The Boris show might be over, but the British democratic revolution has barely begun.
To enquire about republishing spiked's content, a right to reply or to request a correction, please contact the managing editor, Viv Regan.