Prince Harry's paranoid crusade against the press
His court case shows us that fear and loathing of the tabloids is fuelled by fear and loathing of the public.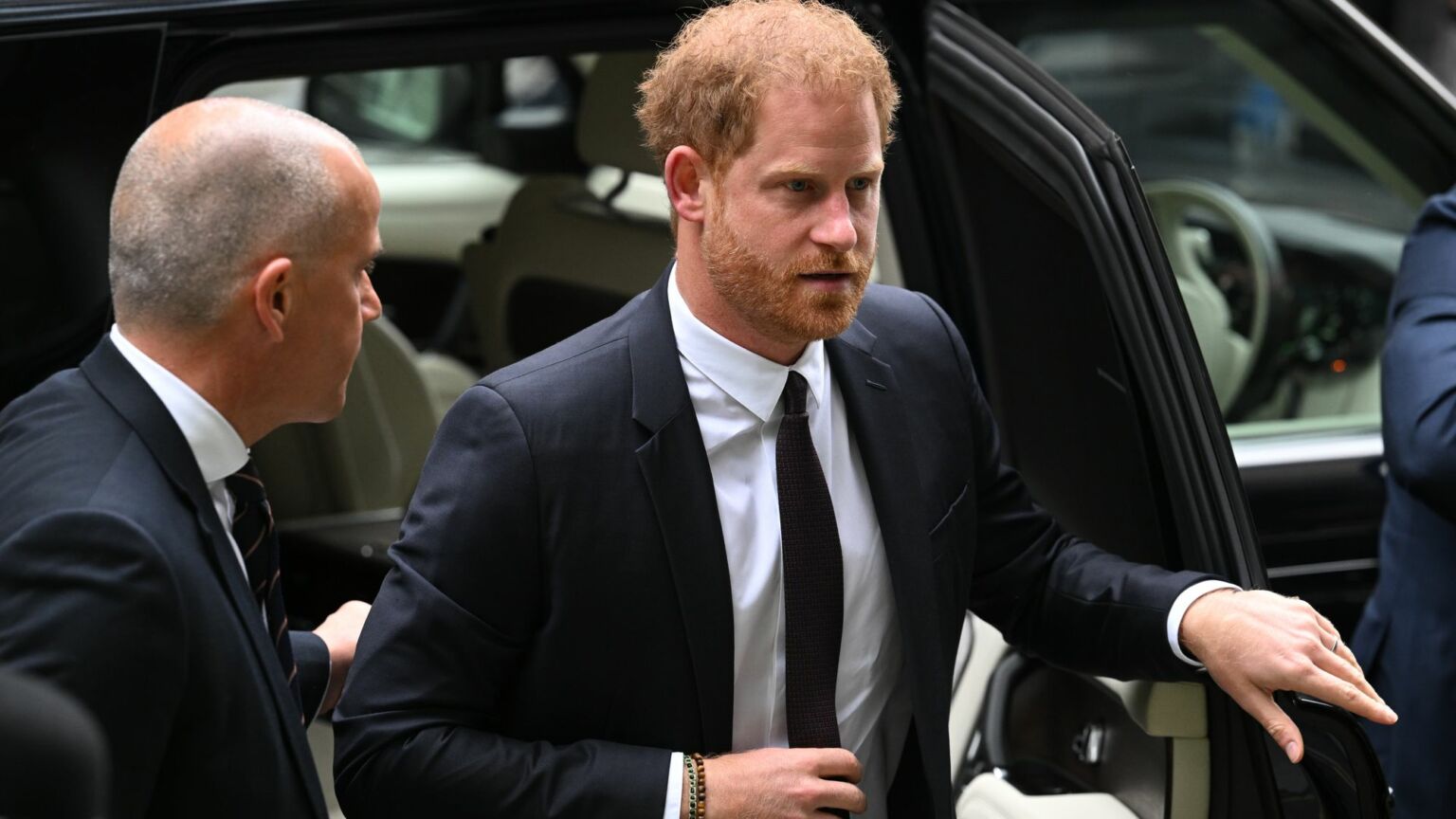 If Prince Harry intended this court case to present him as an entitled little princeling, then so far it's been a sparkling success. His week in the High Court – as part of a multi-claimant suit against Mirror Group Newspapers, alleging phone-hacking and other unlawful practices – began with him being chided for non-attendance. He was asked to show up yesterday, but was apparently too jet lagged to do so. The judge described this, with some wry understatement, as 'a little surprising'. And things have only gone downhill since.
Just before Prince Harry stepped into the witness box this morning – becoming the first senior royal to give evidence in a trial since the late-19th century – his 55-page witness statement was published. In it, he condemns not only the British press, who he has long seen as a menace, but also the British government. He says both are 'at rock bottom' – an outrageous political intervention when coming from a member of the royal family. Harry's thin pretence, that his cases against various newspapers (of which this is only one) are not some sort of 'crusade', evaporated instantly.
This torturous document, which rakes over dozens of stories Harry believes were the product of hacking, suggests a man who reads way too much of his own press. Dating back to his school years, the stories span everything from him catching glandular fever to his on again, off again relationship with Chelsy Davy in his twenties. He accuses the Mirror, the Sunday Mirror and the People of a 'systemic' hacking habit, with journalists procuring stories through his and his nearest and dearest's voicemails and leaving them all 'paranoid'.
Going by the court reports, Andrew Green, Mirror Group Newspapers' top KC, has already earned his hefty fee and then some. His cross-examination today took Harry's news clippings one by one, asking for any evidence that phone hacking was the source of them – all to no avail. Many of the stories, Green argued, had already been reported elsewhere. Plus, how could Harry be sure the Palace wasn't the source of the others? (It's a good question, given Harry accused the royal family of leaking in his tell-all memoir, Spare.) When pushed for proof of law-breaking, Harry could only say, repeatedly, that 'you'd have to ask the journalist'. 'Are we not in the realms of total speculation?', asked Green. Harry, reportedly, began fidgeting. 'I feel like we're doing a workout', he joked at one point, as he was handed another bundle of allegedly criminal newsprint.
The case continues, as they say. Perhaps Harry will humiliate himself to a lesser extent tomorrow. But his cross-examination has already vindicated him on at least one score. He really is paranoid about the press. He blames it for everything, from his mother's untimely death to him and his wife Meghan Markle's decision to leave the country in 2020. (He blames Megxit on the 'constant intrusion, inciting of hatred and harassment by the tabloid press', a campaign of hate which exists entirely in the couple's self-victimising imaginations.) Even so, this High Court case has taken Harry's media blame game to absurd new heights. He now blames the tabloids for him being bullied at school: he was once called a 'pussy', he says, because of a somewhat overwritten Sunday Mirror story about an actually rather minor polo injury he had sustained.
Much more outrageously, he accuses the press of having blood on its hands. 'How much more blood will stain their typing fingers before someone can put a stop to this madness', thunders his witness statement. 'Trolls react and mobilise to stories [the media] create. People have died as a result, and people will continue to kill themselves by suicide when they can't see any other way out.' In a passage that has to be seen to be believed, he suggests that all the stories over the years calling him a bit dim 'could easily' have cost him his life: '[A]ny one of the thousands of people that I met or was introduced to on any given day, could easily have gone "you know what, you're an idiot. I've read all the stories about you and now I'm now going to stab you."'
Harry is entitled to his day in court, of course. What he and his fellow claimants are alleging would amount to a serious matter if proven. (Mirror Group Newspapers has already confessed to one instance of unlawful conduct, involving a private investigator, but denies phone hacking.) But we all know that this crusade was never about hard-and-fast criminality. Nor is it about Harry and Meghan's alleged quest for privacy, given they have been wilfully invading their own privacy for years. (Having suffered through Spare, I feel I know more about Harry's anatomy than I do my own.)
No, this case and all the others is about punishing the press for daring to submit the Duke and Duchess of Sussex to stinging criticism – and insisting on reporting the truth rather than 'their truth'. This is also about reigniting the campaign for press regulation – which the young prince explicitly calls for in his court statement; nostalgic, perhaps, for the days of Crown licensing of newspapers. And this is about what has always fuelled the elite's fear and loathing of the tabloids, which is fear and loathing of tabloid readers – who Harry seems to think are just one headline away from going on a stabbing spree.
Prince Harry's paranoid crusade against the media is really an age-old story replaying itself: of royals, aristocrats and high-society snobs trying to crush the 'gutter press' and the 'gutter' people who read it. Which is why this royal assault on the media must be opposed. Press freedom, all these centuries later, remains the scourge of princelings. Long may that continue.
Tom Slater is editor of spiked. Follow him on Twitter: @Tom_Slater_
To enquire about republishing spiked's content, a right to reply or to request a correction, please contact the managing editor, Viv Regan.