The Two Minutes Hate against Matty Healy
Taylor Swift's new boyfriend has been hauled over the coals for laughing at some jokes on a comedy podcast.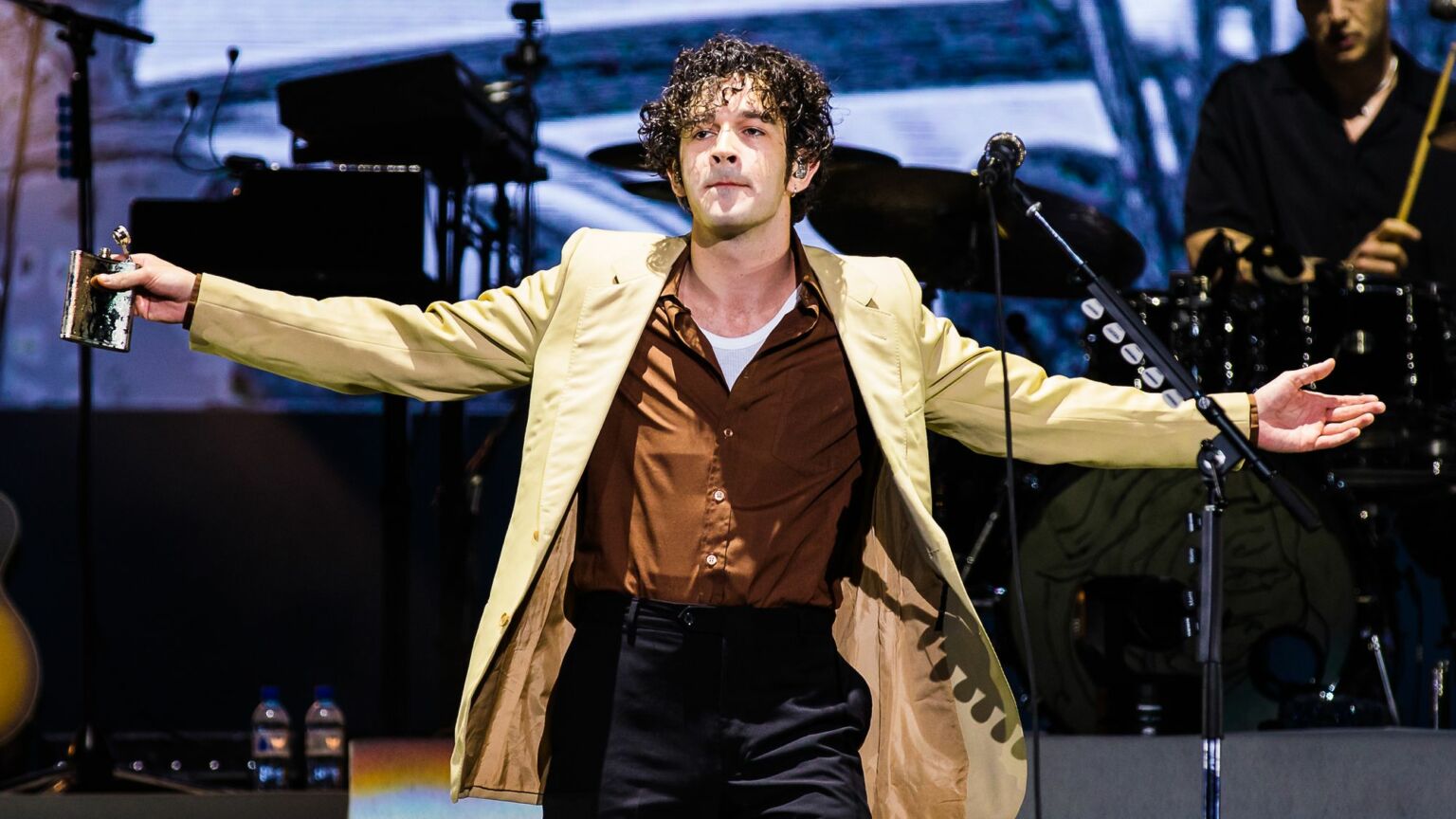 'Literally everything I know about Matty Healy I have learned this week and every bit of it has been against my will.' So said a tweet that went viral this week. I know what you mean mate. I know what you mean. And yet actually, I think it worked out rather well in the end.
My own discovery of Matty Healy came innocently enough. I saw a tweet by US journalist Ben Dreyfuss (son of the actor, Richard). 'This open letter demanding that Taylor Swift break up with her boyfriend', tweeted Ben, 'is the most hilariously insane thing I have ever read'. Even allowing for Twitter hyperbole, this seemed like a cue to click. It did not disappoint. The letter is indeed insane.
The co-signatories address their at once hysterical and stern inventory of offence to the incredibly popular Swift. But their beef, it seems, is with one Matty Healy.
Matty is a pop star, lead singer of The 1975, and also Taylor's latest squeeze. Though Heaven knows how their paths might have crossed, especially while she is busy on tour and he is apparently so committed to such a full-spectrum trajectory of calumny, evil and spite, as is suggested by the passage below:
'From engaging in racist remarks, making offensive jokes and admitting to watching degrading pornography, in which people of colour are being humiliated and assaulted, his actions contribute to the perpetuation of hate, stereotypes and objectification, which targets and hurts some people from the Jewish, Black, Chinese, Hawaiian, Inuit, LGBTQ+ communities, as well as women.'
This litany of disgust continues over four pages. Literally shaking, right now.
Obviously, Healy's crimes sounded deliciously disgraceful and besides, I was now down the rabbit hole up to my armpits, so I decided there was nothing for it but to take the full tumble. Where exactly had Healy uttered these foul-mouthed and degrading 'jokes', I wondered? Presumably these toxic remarks were now being kept under lock and key, perhaps in some repurposed institute of virology somewhere?
I braced myself for a long, hard search. But no. A very quick search revealed that although the vile banter has been removed from Spotify and Apple, it is still up online on YouTube. Take a deep breath, dear reader, and plunge into The Adam Friedland Show. The episode with Healy came out back in February.
Friedland's self-titled show is the sequel to a podcast called Cum Town, which was very popular a few years back and launched any number of comedy careers. If you have read that title and are still curious to know exactly what level the show is pitched at, then let me clarify – it's not a Welsh-language thing. Though I am happy to tell you it does aim a little higher than you might think.
It would be pretty easy to whip up some fake outrage over The Adam Friedland Show but, honestly, if you have any prior experience of the genre (I don't know what to call it – Juvenile Leftist Meta Irony Culture?), then this is a pretty good slice of it. Smart, dry, sick, yes, but well referenced (Bob Dylan's Don't Look Back made a welcome early appearance in the Matty Healy episode) and funny. I laughed and grinned, and even occasionally felt reassured by it all. Offence can still be creative, it seems. And anyway, no one who cut their swearing teeth on Derek and Clive has any right to complain if the kids are still stirring that stew.
I am not sure Matty quite knew what he was getting into when he agreed to appear on the show. But, as you can probably tell, I had warmed to him by the end of the episode, despite both his names ending in that cute '-ee' suffix.
I got the sense that he was equal parts paddling, and being tugged along by the strong current. Probably the key event referenced in the open letter to Swift was when one of the hosts dropped a reference to 'Ghetto Gaggers' into the slipstream of an anecdote about a girl walking in on Healy watching porn in a hotel room. Healy laughed but I somehow doubt he knew what it meant. I suspect even less that this was what he was actually watching. I'd never heard of it but the official 'Ghetto Gaggers' website promises 'Extreme hardcore face-fucking, ebony hoodrats, ghetto double-penetration… and interracial double-penetration'. Does this ring true of Healy? I mean, no man is a hero to his search engine, but still. Without any doubt, though, he did laugh when it was mentioned. Enter that in the record, if you will. But I think he'll walk.
Healy also enjoyed what seemed to me a pretty mild laugh at the expense of someone called Ice Spice – a rapper, apparently. One of the hosts said her name makes her sound like an 'Inuit Spice Girl'. They then speculated as to whether Inuit accents were similar to Hawaiian ones. And so it went on. I suspect most of us have heard worse.
It has taken until the past week or so for the backlash to really form. Bizarrely, certain Taylor Swift fans seem convinced that she should be held accountable for Healy's transgressions, by proxy. This would be chilling, if it had any chance of landing.
Of course, teenagers have always had proprietorial attitudes towards their favourite pop stars and their choices of partner. Long before I was so much as a twinkle in the receptionist's eye, girls were flinging themselves under charabancs because George Formby had been seen down the bingo with Gracie Fields, who was well known to be no better than she ought to be.
And when Paul McCartney decided that an American, Linda, really was the girl for him, condemning poor, lovely Jane Asher to a lifetime's lonely baking, it very nearly ended the transatlantic peace that had prevailed since the War of 1812. ('He must have been really happy that night', said one of the fans who often loitered outside his home. 'He sat on the windowsill with his acoustic guitar and sang "Blackbird" to us from his upstairs room.')
The latest recipe includes a heavy dose of those addictive new ingredients – Performative Outrage, Moral Purity and Social-Media Amplification – to offset the older, bittersweet flavours of thwarted infatuation and inflammation of the heart. It's still pretty much the same deal, but it does suggest – as do so many aspects of modern life – a little less core mental stability.
The happy punchline is that it's not working. Not this time. Healy remains uncancelled. And Swift continues to break record after streaming record and enjoy greater ticket sales and wider fan adulation than pretty much any other allegedly Nazi-adjacent songbird on the planet.
And I, meanwhile, have found a new favourite podcast. #Winning! At this rate, I'll be invited on to Loose Women yet.
Simon Evans is a spiked columnist and stand-up comedian.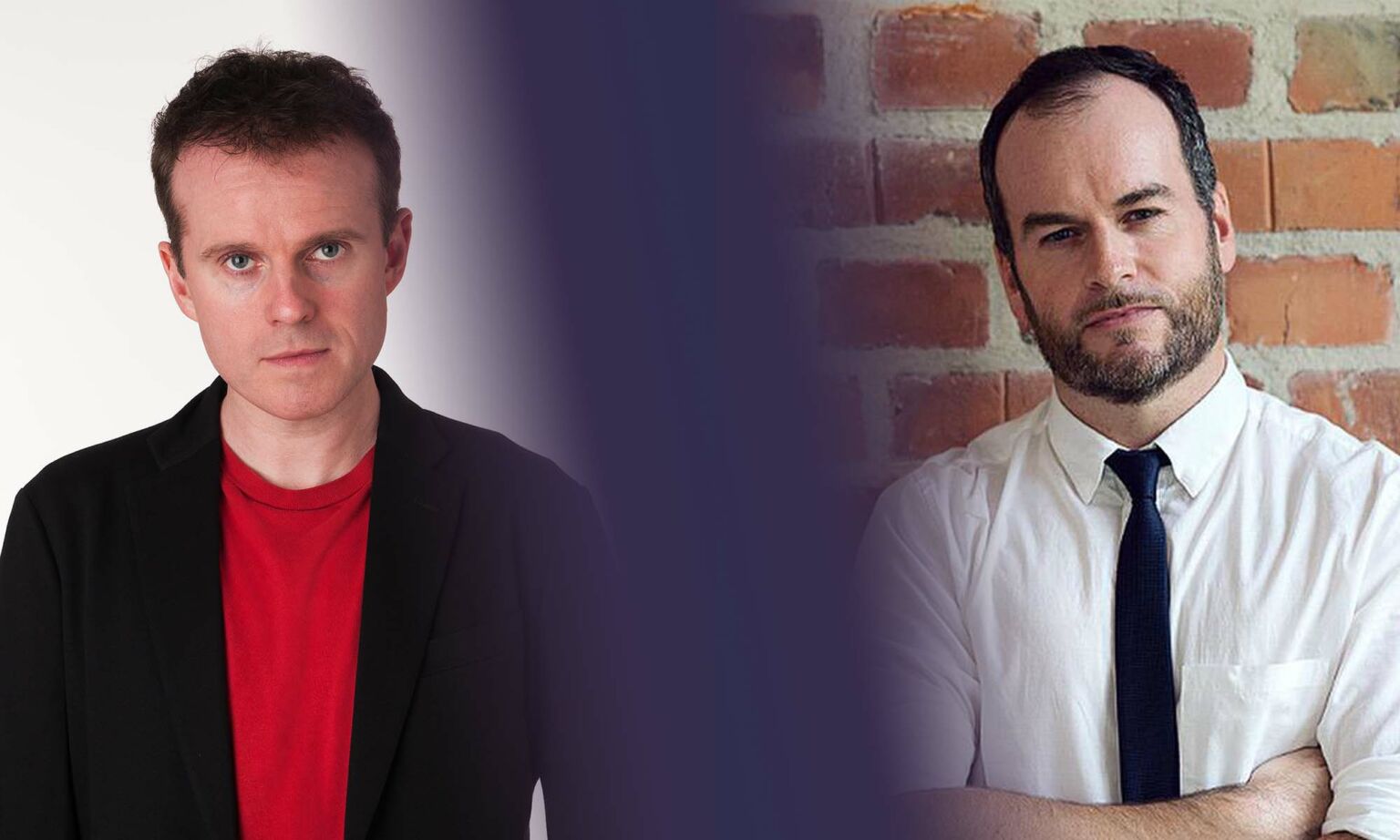 A Heretic's Manifesto – book launch
ZOOM EVENT
Monday 5 June – 7pm to 8pm
Andrew Doyle interviews Brendan O'Neill about his new book. Free for spiked supporters.
To enquire about republishing spiked's content, a right to reply or to request a correction, please contact the managing editor, Viv Regan.