Phillip Schofield and the moral wasteland of ITV
The Schofield scandal exposes the decadence and hypocrisy of the cultural establishment.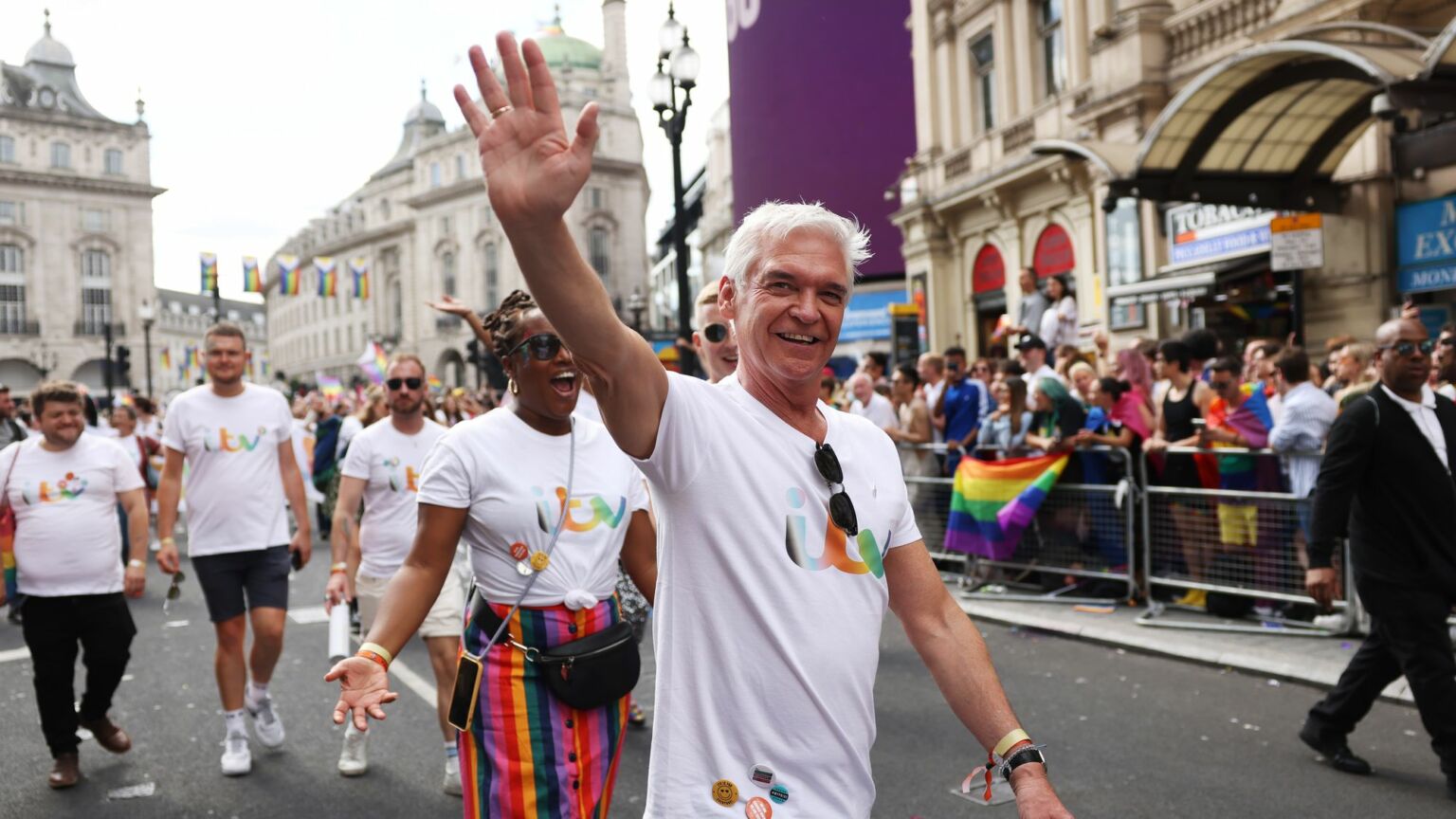 Imagine a world where expressing a heartfelt opinion could land you in more trouble than being a lying, cheating creep. You've just imagined ITV. You've just imagined the TV channel that fancies itself as a moral exemplar to the masses and yet which puts up with apparently unethical behaviour far more readily than it does un-PC speech. How else do we explain ITV's casting out into the wilderness supposed thoughtcriminals like Piers Morgan and Jeremy Clarkson even as it was allegedly covering up for daytime weirdo Phillip Schofield?
The Schofield affair is grimly fascinating. It's a reminder of how speedily stars can fall from grace. One day Phil was ITV's biggest presenter, pocketing £600k a year for hosting This Morning and Dancing on Ice. The next he's a cultural down-and-out. His name is mud following revelations that he fibbed about an affair with a much younger male colleague. He's been ditched by both ITV and his talent agency. We'll never see him on TV again, unless he decides to do a weepy mea culpa on a show like… well, it would have been Piers Morgan's Life Stories, but that's not on anymore, because Morgan once said something mean about a duchess. ITV, folks.
Schofield's rapid fall, in an irony Schofe won't want to think about, is symptomatic of a finger-pointing culture that This Morning itself helped to whip up. This Morning has always been a mix of the frivolous and the moralistic. One minute you're watching Clodagh McKenna make soda bread, the next you're watching Schofield and Holly Willoughby play judge and jury to some witless shoplifter or a man who's had too much plastic surgery. There are YouTube clips titled 'Phillip Schofield DESTROYS [someone or other]'. And now the same has been done to him. The ringmaster has become the freak, the scalp-hunter's been scalped.
Indeed, there was a premonition of Schofield's fate in one of his nauseating displays of daytime moralism. It was 2012, then PM David Cameron was on the This Morning sofa, and Schofield did one of the maddest things a TV host has ever done. He slipped Cameron a piece of paper that contained, he said, the names of politicians rumoured to be involved in a vast Westminster paedophile ring. He found the names by Googling for three minutes. Solid research, then.
He clearly wanted to make a spectacle of his own virtue by joining that strange hunt for powerful paedos that gripped the chattering classes in the 2010s. And he got what he wanted. He and his piece of paper went viral. The Guardian was thrilled that Cameron had been 'challenged over paedophiles'. And yet, 11 years later, it is Cameron's response to Schofield's cheap moral stunt that should echo in the cultural elite's ears, which contains lessons for media moralists.
'There is a danger, if we're not careful, that this could turn into a sort of witch-hunt, particularly against people who are gay', Cameron said. He chided Schofield: 'I'm worried about the sort of thing you are doing right now, giving me a list of names that you've taken off the internet.' It was a rare display of adult calm in a febrile time. And Schofield should have listened. For he is now in the middle of swirling, evidence-free online speculation about his own private life.
Schofield has said his relationship with a young man who worked on This Morning was 'unwise, but not illegal'. We have no reason to doubt him. It is not a crime for a bloke in his late fifties, as Schofield then was, to get together with a man in his early twenties or even his late teens. No, the bigger matter here is the lying and covering up. We now know Schofield was less than honest with his colleagues when he came out as gay in 2020 to great and ridiculous fanfare. He didn't tell them who he was in a relationship with – someone they knew.
And we know that ITV bigwigs have been accused of bending over backwards to protect Brand Schofield, their big, bankable star, from colleagues who had the temerity to question his behaviour. Eamonn Holmes and Dan Wootton have implied they were slowly shown the door by ITV, in part, for their blasphemies against St Phillip. TV GP Ranj Singh says he was 'managed out' of This Morning after raising concerns about how toxic everything had become. There was This Morning moralising to the nation even as it was itself becoming a moral wasteland.
Schofield's recent confession of a fling with a youngster casts his coming out in a very different light. His emergence from the closet, on live TV, with gushing praise for his bravery, always struck me as creepy. There's nothing brave about being gay in showbiz. No one gives a toss. Also, were we not meant to think about his wife of 30 years at all? Or his kids? Perhaps marital betrayal is okay if you do it with a fella rather than another woman. Wrap your unscrupulous behaviour in the Pride flag and the media will cheer rather than criticise.
It was a classic example of how identity politics, and in particular the virtuous glow that comes with being a 'victim', can be used to distract attention from bad behaviour. Imagine if a married 60-year-old bloke came out on live TV as someone who'd been shagging a twentysomething woman, and who now intended to shag other women. We'd balk. So why the sympathy for Schofield's homosexual version of that scenario? True equality surely means judging straights and gays by the same standards.
I don't care what Schofield, or anyone else, does in their private lives. What I do care about is public life and its moral standards. The Schofield affair is noteworthy because it exposes the decadence and hypocrisy of the cultural establishment. This is an elite that issues moralistic homilies to the TV-watching masses while behaving in a highly unethical fashion. In ITV's case, it's an elite that happily throws some of its stars to the wolves of cancel culture, to satisfy the censorious desires of its acquaintances in the chattering class, while the behaviour of other stars goes unpunished. So Morgan and Clarkson are ditched – both for the speechcrime of making fun of Meghan Markle – while Schofield was kept on despite growing discomfort with his behaviour towards others.
What a thin, performative morality it is that punishes ideas more harshly than behaviour. It's not morality at all, in fact. It's the exercise of cultural power dressed in the finery of moral claims. In both its callous casting aside of wrongthinkers like Morgan and Clarkson and its celebration of Schofield, ITV was making clear that the moral good is whatever it says it is. Join our witch-hunt against reactionary men, celebrate the coming out of St Phillip – each time ITV was disguising its own cultural and financial self-interest in the language of wokeness. People are tiring of this. We're tired of being treated as mere fodder for the elites' medieval spectacles of virtue or vengeance. In the Schofield affair, the ability of our supposed betters to set the moral agenda seems, finally, to have come unstuck. Good.
Brendan O'Neill is spiked's chief political writer and host of the spiked podcast, The Brendan O'Neill Show. Subscribe to the podcast here. His new book – A Heretic's Manifesto: Essays on the Unsayable – is available for pre-order on Amazon UK and Amazon US now. And find Brendan on Instagram: @burntoakboy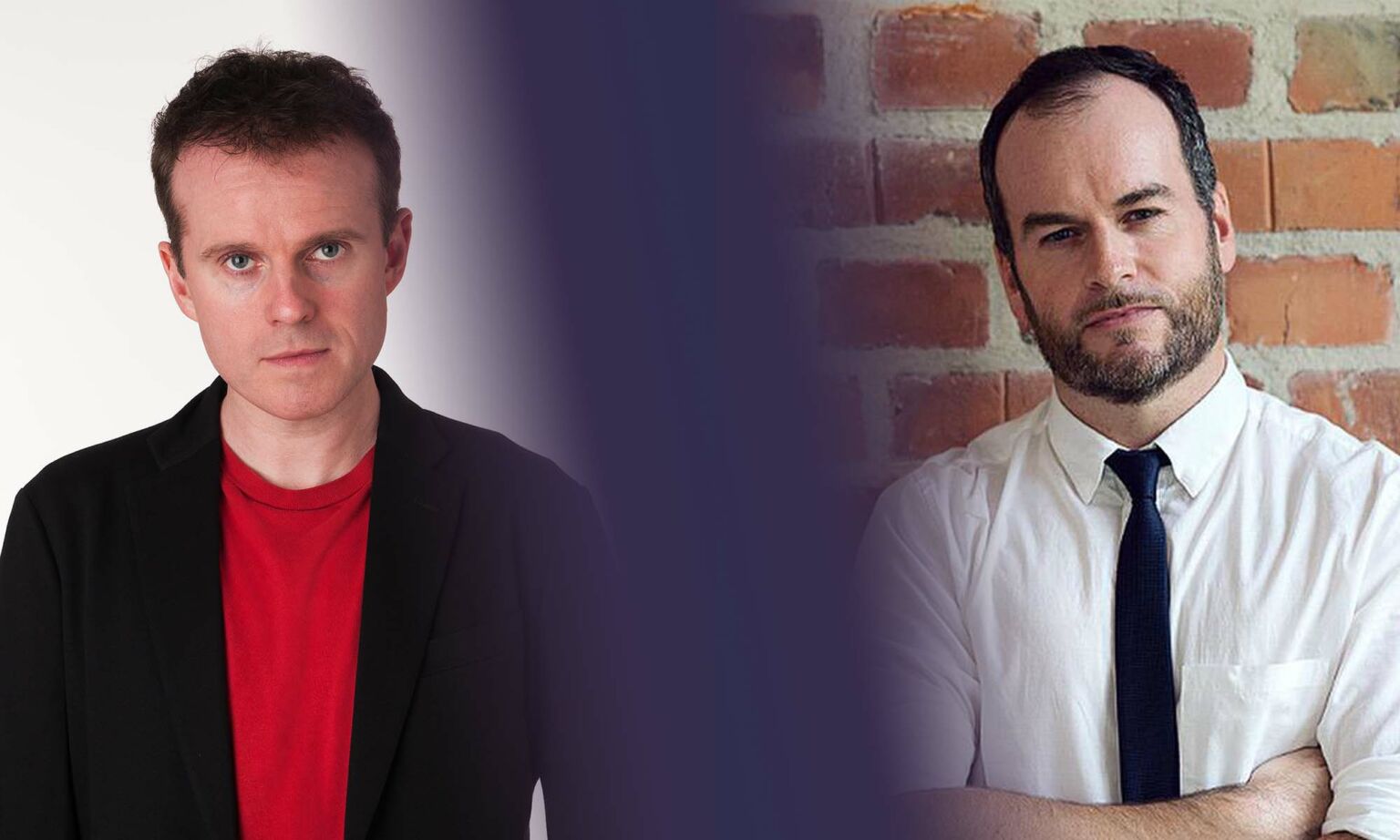 A Heretic's Manifesto – book launch
ZOOM EVENT
Monday 5 June – 7pm to 8pm
Andrew Doyle interviews Brendan O'Neill about his new book. Free for spiked supporters.
To enquire about republishing spiked's content, a right to reply or to request a correction, please contact the managing editor, Viv Regan.