Why Miriam Cates is wrong about free childcare
Women should be free to be mums and to pursue their career ambitions.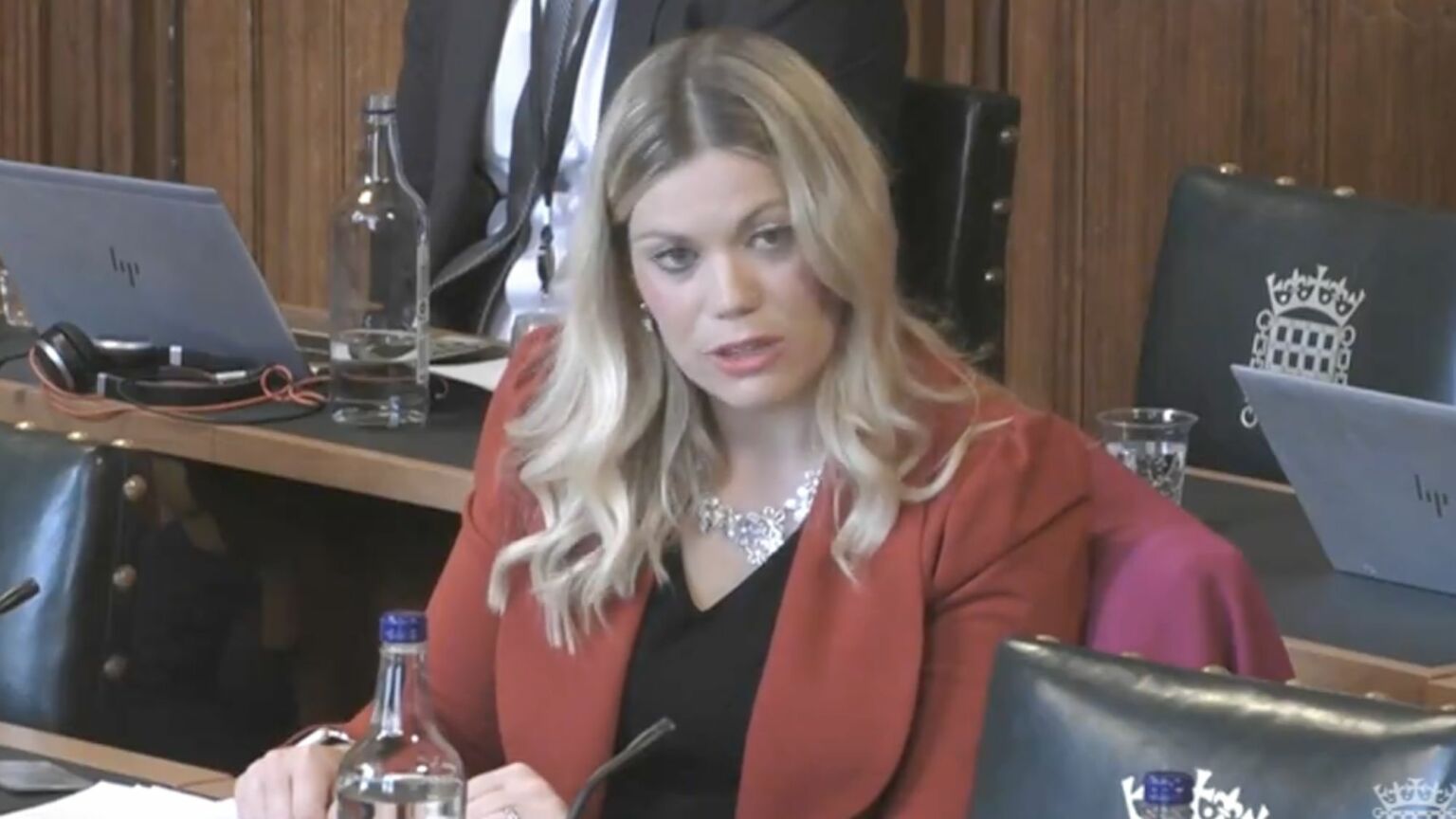 Tory MP Miriam Cates said last week that she 'shed a tear' after learning that UK chancellor Jeremy Hunt was making billions of pounds available for childcare support. When I heard this, I assumed she was as frustrated as I am that this cash injection would still leave millions of working families struggling to afford the cost of a nursery place. But I was wrong. It turns out that Cates cried not because Hunt's plans are too limited, but because, in her eyes, they go too far. As she revealed in a Telegraph podcast released last week, she was upset that the government is subsidising childcare rather than providing tax breaks to incentivise mothers to stay at home.
The UK currently has the third-highest childcare costs in the whole world. Only Switzerland and New Zealand charge parents higher nursery fees. Currently, the average cost of a full-time nursery place for a child under two in the UK is £14,836 per year. Parents have to find this money on top of paying for housing and other bills. If you live in London or have more than one child these costs escalate further.
Childcare is not solely the concern of middle-class women. According to the most recently available statistics, three in four UK mothers with dependent children are in work. More women with children work than women without children. And since 2020, in families where two parents work, both parents are more likely to work full-time than one or both working part-time.
This shows that combining motherhood and employment is now the norm and that the poorest paid struggle most to cover the cost of childcare. Unable to afford the nursery they would like for their child, working-class women are pushed into complicated arrangements with childminders, friends and relatives, which can be stressful and exhausting to manage.
In this context, we should welcome the government's plan to support 'hundreds of thousands more working parents… through an extension of the free childcare on offer'. The problem is that this support does not go far enough.
For a start, the roll-out is painfully slow. Parents will have to wait over a year for just 15 hours a week of free childcare for children from the age of nine months. This is no help for parents currently struggling with eye-watering nursery fees. And, as we have already seen, most mothers now work full-time – 15 hours of free childcare won't even cover two days a week.
Yet for Cates, the government's plans are 'absolutely wrong'. 'I can't think of a policy that's been announced during the past three years that I've been more upset about', she told the Telegraph. Her concern is that free childcare will incentivise more mothers to work outside the home. She is critical of 'the idea that the role of a parent, the role of a mother, is to get back to work and contribute to GDP, and that you can somehow outsource that unbreakable bond to institutional childcare'.
But for most women combining motherhood and employment is not a contradiction. Often, this is not just about contributing to the household budget, it's also about financial independence. It's about being able to buy a bottle of wine for yourself or new clothes for the children, without having to justify yourself to anyone. On top of this, leaving the domestic sphere and going out to work is fundamental to the identity of many women. It's the point at which you become a person in the outside world.
I have three children and missed each of them when I returned to work after maternity leave. But the thrill of being able to drink a cup of coffee before it went cold, and hold conversations that did not revolve around nappies, bottles and nap times, more than compensated for their temporary absence. What's more, we should not assume that only women in professional jobs take satisfaction in their work or see having a job as an important part of who they are.
Sadly, conservatives like Cates, along with a new group of self-dubbed reactionary feminists, want to turn back the gains of recent decades and have women return to the home. Cates states that 'no one can replace mum'. But no mum wants to be 'replaced'. It's just that a great many recognise that dads, grans, childminders and nursery workers have a vital role to play in raising children. In turn, this liberates women to be both a mum and a person in the world.
Clearly, there is more to a woman's identity than paid work. And there are no doubt plenty of women who are content to be full-time mothers. But what's important is that mothers have a choice. This means we should be seeking to subsidise the cost of childcare and to raise family incomes – either through tax breaks or higher wages. It means valuing the contribution women make both in the workplace and as mothers. Hyperbolic talk of mothers being 'replaced' helps no one. Sending young women the message that, if they become mothers, their needs must be entirely subservient to those of their offspring hardly makes motherhood seem an enticing prospect.
For what it's worth, I have huge respect for Cates as an MP. I admire the way she has defended women's sex-based rights and spoken out against inappropriate sex education in schools. But she has only been able to campaign on these issues because she has someone else looking after her own three children while she does so. And more women deserve that same opportunity.
Joanna Williams is a spiked columnist and author of How Woke Won, which you can order here.
Picture by: UK Parliament.
To enquire about republishing spiked's content, a right to reply or to request a correction, please contact the managing editor, Viv Regan.