Please let Charles III be our last ever king
The spoiled, petulant monarch is a walking advert for a republic.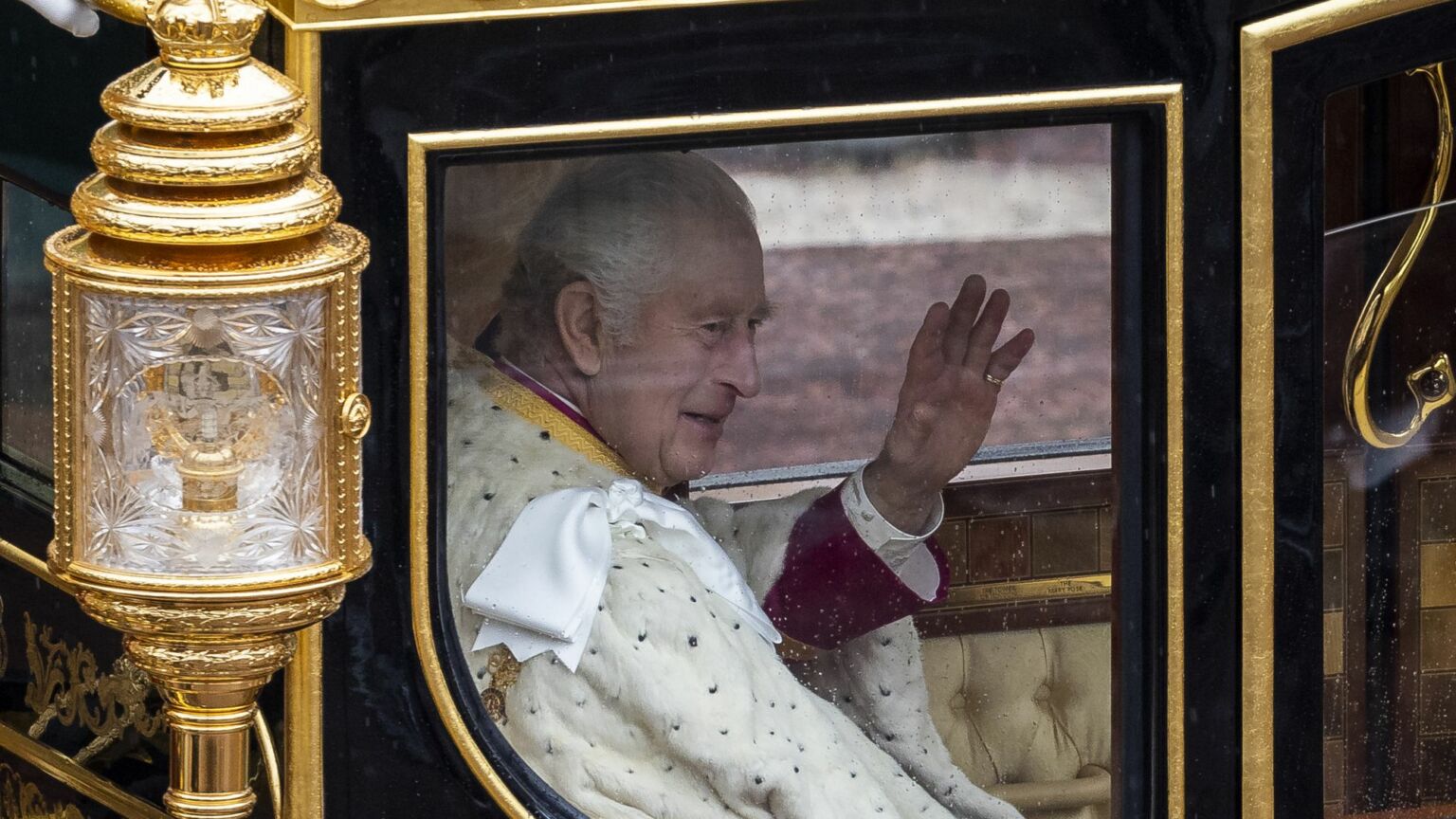 As glorious reigns go, King Charles III's hasn't had a great start. The heavy-handed behaviour of the Metropolitan Police on the day of the coronation, arresting six anti-monarchy protesters before their demonstration had started, conjured up a very Philip K Dickian dystopia. A total of 64 people were arrested on Saturday for a variety of alleged offences, including 'conspiracy to cause public nuisance' and 'breach of the peace' – but only four have been charged with an actual offence.
Campaign group Republic tweeted that its peaceful anti-monarchy protest was 'curtailed to protect the image of the king'. But even though liberty itself had been suspended to ensure Charles III was happy and glorious, he appeared to be neither on the day.
Petulance is surely one of the most unattractive traits imaginable in a grown man. It has been an unappetising element in Charles's emotional landscape for as long as I can remember, and it appears to be getting worse rather than better. His temper tantrum last year over a faulty fountain pen was pathetic, as were the excuses made by the adoring forelock-tuggers. After all, he is a septuagenarian who has been schooled all his life on how to behave in public, and who had just been handed a gig he had been gagging for for 50 years.
Don't they teach heirs to the throne that there are these people these days called lip-readers who can easily make out what you're saying? As Charles was sitting in his Diamond Jubilee state coach outside Westminster Abbey, during a minor delay, he allegedly griped: 'We can never be on time… There's always something… This is boring.' Never mind that he was surrounded by thousands of well-wishers who had been standing in the rain for hours, forced to grin and bear it. And this is who we're expected to believe the Lord anointed to place above us all – a superannuated Adrian Mole?
To my mind, patriotism and monarchism are actually the opposite of each other, or at best a marriage of convenience, such as the one the king inflicted on his first wife. Monarchists frequently declare that without the royal family, Britain would be 'nothing'. What a woeful lack of love for one's country this bleak statement expresses.
Meanwhile, being a monarchist – saying that one small group is born more worthy of respect than another – is pretty warped and weird if you think about it. Then again, with the death of meritocracy and the hereditary principle being on the rise in every area of life, especially showbiz, it makes sense that the biggest inherited scam of all is still going strong. For quite some time now, the self-made rich have been the nation's favourite villains, while old money has slipped sneakily under the hate radar.
I reckon this may change over the reign of Charles III. There's something psychologically more acceptable about a queen than a king. The vast majority of people with power are still men, so when a female appears on the world power stage, it's piquant. A king, on the other hand, reveals the monarchy in its true colours. He is simply someone whose ancestors were more successful at wiping out the competition than anyone else. Terrance Drew, the prime minister of Saint Kitts and Nevis, said this week that his country is 'not totally free' while King Charles is head of state. I doubt that he would have said that if the queen were still around.
To make us believe that such an ancestor-worshipping cult can move with the times, there's been much chatter from the king's camp about his desire to see a 'slimmed down' monarchy. Doubtlessly, this is meant to make us think 'Lord luv you, guv – you're trying to save us money!'. But taking into consideration Charles's massive wealth (getting on for £2 billion), those multimillion-dollar carrier bags of Qatari cash and his extraordinary extravagance (the late queen was reported to have believed that the 'amount of kit and servants he takes around is grotesque'), this doesn't seem to be motivated by prudence. Rather, it's more likely an attempt to consolidate his power at the top of the pecking order even more securely.
'Do you want a President Blair or Trump, then?', some genuflecting seat-sniffer will smirk when one suggests that it might be more democratic to have an elected head of state. But you can get rid of a president after a few short years, whereas you might have to wait decades for a rubbish monarch to die. I wonder how long this shabby fantasy can last, though. Although the BBC did everything apart from physically chain us to our television sets on the big day, only two-thirds of those who watched the funeral of the queen last year could be bothered to put in the hours on 6 May.
Though not intelligent, Charles III is wily. He keeps the ghastly Sussexes on our radar, inviting Harry and toasting Archie, because he knows that they make him look good in comparison – long-suffering and noble, not qualities he's generally known for. By being so awful, they've done him a favour. But in turn, Charles – so lacking in the grace and stoicism of his mother – may have done us republicans a favour, too. By the time his creaky rule ends, goodwill towards the attractive William and Kate may well have eroded.
Perhaps monarchists need not fear. At a time when bots are cutting a swathe through all professions, I'm sure we can rustle up a token AI monarch who can spout platitudes about duty and tradition and Tampax to your heart's content. It won't get crochetty about being kept waiting for five minutes or pontificate about politics – and, best of all, it won't cost billions of pounds of our money to keep itself in the style to which it's become accustomed. Long live Kingbot the First!
Julie Burchill is a spiked columnist. Her book, Welcome To The Woke Trials: How #Identity Killed Progressive Politics, is published by Academica Press.
To enquire about republishing spiked's content, a right to reply or to request a correction, please contact the managing editor, Viv Regan.