No, Labour has not won the next election – or the culture war
Keir Starmer's claim that the Tories lost the local elections by focussing on 'woke' issues is delusional – and dangerous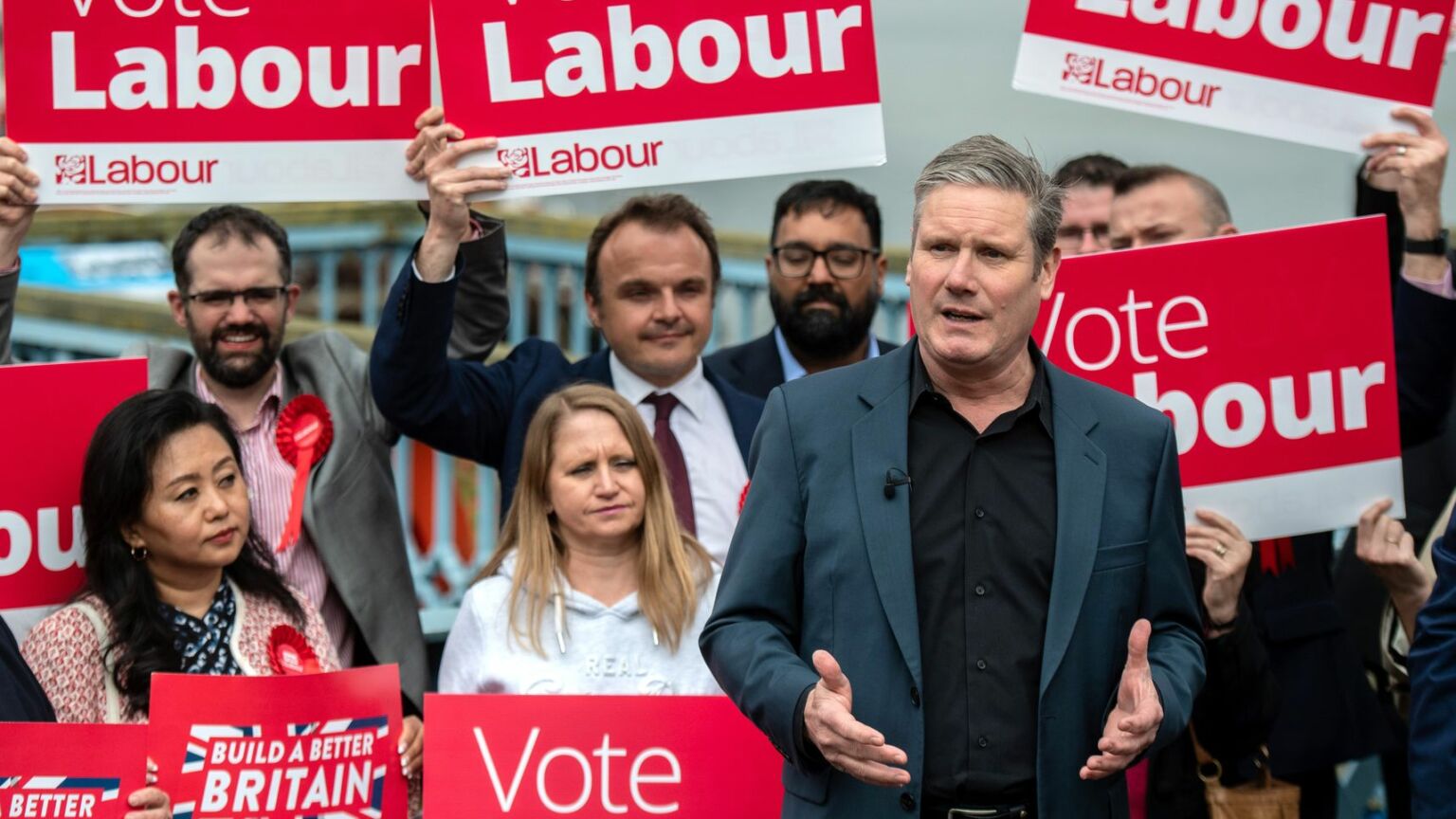 UK Labour Party leader Sir Keir Starmer seems to be trying to defy his reputation as a boring lawyer, by acting more like an over-excited adolescent.
Apparently, Starmer not only thinks that Labour's unspectacular success in last week's local elections means that he is definitely destined to be Britain's next prime minister. Rather less credibly, he also believes that it means Labour has defeated the Tories in the culture wars.
In his assessment of the election results delivered to his shadow cabinet (and carefully 'leaked' in advance to the media), Starmer declared that Labour's advances last week mean that 'people who turned away from us during the Corbyn years and the Brexit years are coming back'.
What's more, he told Labour's frontbench, the reason for this is that the Labour Party has focused on basic issues such as the cost-of-living crisis and the health service, while the Conservatives have been distracted by an allegedly irrelevant culture war against woke ideology. 'The Tories are doing too little, too late to repair the damage they have done to the NHS', said Starmer. 'The NHS trumps woke every day of the week.'
These reactions reveal the Labour leadership's distorted / deluded view of current political reality. They also suggest that, in its indulgent attitude to the repressive woke meddling and divisive identity politics now besetting UK society, a Labour government would be even worse than the Tories.
Since the sycophants in his shadow cabinet seem unlikely to have challenged Starmer's interpretation of the local-election results, let us remind them of a few home truths before they get entirely carried away.
Yes, those headline results looked good for Labour, but they were far from signalling a decisive breakthrough. Expert extrapolation of national vote shares has suggested that Starmer's party would now get 35 per cent of the total in a General Election.
That would not be nearly enough to achieve a majority of MPs in parliament, starting from the historic low Labour sunk to under Jeremy Corbyn's leadership in the 2019 General Election. It bears no comparison, for example, to the 43.2 per cent of the vote that gave Tony Blair's New Labour a landslide election victory in 1997 – the last time the party ousted an exhausted Tory government.
The key factor in the local-election results was the steep decline in the Tories' support, which led to them losing a worse-than-expected 1,000-plus council seats around the country. But to interpret that Tory collapse as a wave of support for Labour's NHS policy (whatever it might be) is bizarre.
There is no enthusiasm for Starmer among most voters. The notable electoral success of the Lib Dems and the Greens last week suggests that for many this time it was a case of voting Anybody But The Tories – and that could mean voting for a nobody instead of Sir Keir Starmer. How that works out in next year's General Election remains to be seen.
The rest of Starmer's interpretation of the results confirmed some political problems he faces in winning voters over – as well as the dangerous consequences if he does manage to make it into 10 Downing Street.
Take Starmer's assertion that 'people who turned away from us during the Corbyn years and the Brexit years are coming back'. In trying to distance himself from the recent past and present his Labour Party as a coming force for the future, he is rewriting political history.
Starmer, after all, was a leading Labour frontbencher during 'the Corbyn years', who campaigned hard in 2017 and 2019 trying to get the left-wing leader elected as prime minister – with the disgraced Diane Abbott as Corbyn's potential home secretary. As for dismissing 'the Brexit years' – this is the same Keir Starmer who was Corbyn's (anti-)Brexit spokesman, and did so much to turn Labour into the Remainer party of the second referendum. Does he really think that millions in the Leave-voting former Red Wall seats will have forgotten his role?
Starmer's notion that the Tories lost by focussing on the culture war against woke is also delusional. Leave aside for a moment the fact that Labour's campaign has been focussed not on the NHS, but on those patronising 'attack' posters claiming that prime minister Rishi Sunak opposes jailing paedophiles, which are an insult to the intelligence of voters.
The truth is that successive Conservative governments have let down their supporters by failing to stand up to the woke culture warriors in defence of everything from free speech to the scientific truth about sex and gender. After all, it is during the past 13 years of Tory government that a woke minority has completed the colonisation of our public institutions, from the civil service and the BBC to schools and universities.
(In the same way, if those who voted for Boris 'get Brexit done' Johnson's Tories in 2019 are now disappointed, it is mostly because of the Tories' failure to make good on their promises on Brexit, not because they have come round to Labour's Remainer prejudices.)
If the spineless Conservatives (or somebody else) did take a stand in the culture wars, there is no telling what might happen. Starmer's difficulty in explaining who can or cannot have a penis could still cost him dearly; as Brendan O'Neill argues elsewhere on spiked, surely nobody should vote for a politician who could not answer the basic question, 'What is a woman?'.
But let's for a moment assume that Starmer is right, and that popular dissatisfaction with the Tories' mishandling of the economy and public services means that Labour will win, regardless of other issues. This is where his dismissive attitude towards the culture war and 'woke' becomes most sinister.
It confirms that a Labour government would do nothing to counter the destructive advance of wokeness and identity politics. Instead, empowered Labour activists would give the woke elites free rein. And that might be even more the case if, as seems quite likely, Starmer finds himself in a coalition (formal or otherwise) with the dreadful Lib Dems or Scottish National Party – perhaps the most fearful electoral outcome of all.
In his celebration of the local-election results, Sir Keir Starmer has thus let slip the mask. He has revealed that, if the bookies are right and he becomes Britain's next prime minister, then Labour appears odds-on to achieve the remarkable result of being even worse than the woeful Tories. If the essence of a democratic system is choice, what price British democracy in the 2024 elections?
Mick Hume is a spiked columnist. The concise and abridged edition of his book, Trigger Warning: Is the Fear of Being Offensive Killing Free Speech?, is published by William Collins.
To enquire about republishing spiked's content, a right to reply or to request a correction, please contact the managing editor, Viv Regan.