The battle of the nonentities
The Tories are taking a well-deserved kicking in the local elections, but there is still no enthusiasm for Starmer.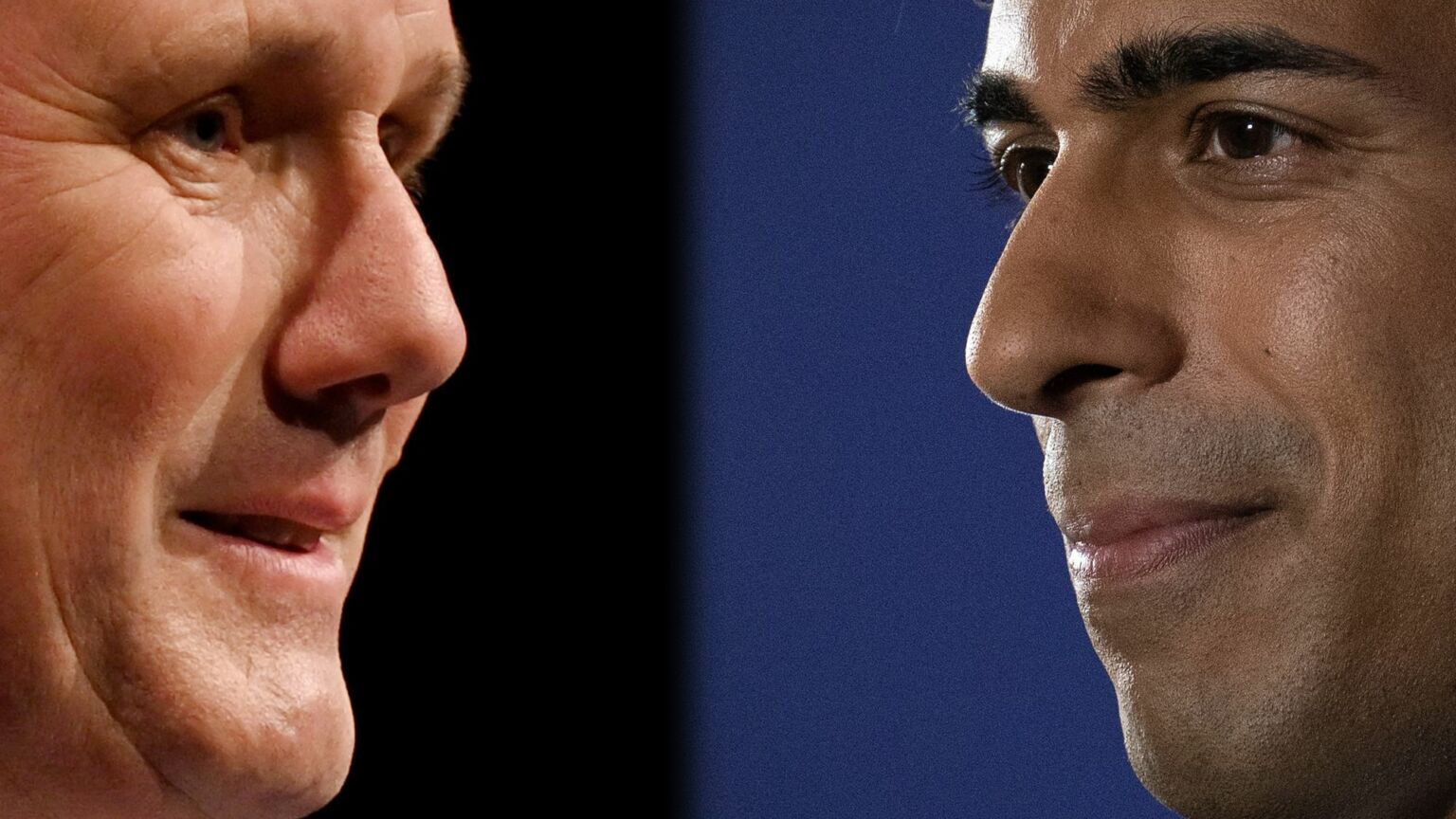 The Tories are facing wipeout in this week's local elections. Last month, party chair Greg Hands predicted the Conservatives would lose 1,000 English council seats. This was supposed to be an attempt at managing expectations – setting a deliberately low bar early on that could easily be cleared on the day. But, at the time of writing, a four-figure loss really is on the cards.
Of course, it would be far more surprising if the Tories weren't getting hammered. They've been in power for 13 years, now on their fifth prime minister. In the past few years, they've presided over, and woefully mismanaged, multiple once-in-a-generation crises – from the Covid pandemic to the cost-of-living crisis. Meanwhile, they have squandered the golden opportunity of Brexit and Boris Johnson's 2019 mandate. UK prime minister Rishi Sunak has given voters few reasons to back him. His watchword is 'stability' – code for more of the same stagnation and drift.
The more significant takeaway from the results is not the expected collapse of the Conservatives, but the relative underperformance of Keir Starmer's Labour Party. Yes, Labourites have taken some critical Tory councils – such as Swindon, Plymouth, Stoke-on-Trent, Medway and East Staffordshire. But in terms of national vote share, the picture isn't quite so encouraging for them.
Labour spinners are talking up their gains, as is to be expected. Labour 'will have an equivalent vote-share lead of at least eight points', one spokesperson insists. But, as polling expert Sir John Curtice has pointed out, Labour needs a lead of at least 10 points to be confident of winning the next General Election. This has led Curtice to conclude that: 'While the rebuff from the voters to the Conservatives was unambiguous, there may still be a question mark over the level of their enthusiasm for the Labour alternative.'
And no wonder. Keir Starmer has taken that old political adage – 'opposition parties don't win elections, governments lose them' – and turned it into an entire political programme. He doesn't have a plan beyond waiting for the Tories to implode. Labour's lack of vision for the country shines through at every turn. The words most voters associate with Sir Keir are 'boring', 'dull' and 'bland'. Polls show that 47 per cent of the public thinks Starmer has done a bad job at 'setting out a clear vision for Labour'. Practically every pledge he has ever made has been broken, on everything from tuition fees to taxes. Every principle he has ever claimed to hold has been jettisoned. What Starmer actually thinks about the world is close to being a state secret.
Tragically, the next General Election will be a contest between two flavours of bland. Instead of two competing visions, two clashing ideologies, with Keir Starmer and Rishi Sunak we have two types of technocrat, competing to be the nation's bank manager. Party politics seems to have reverted to its pre-2016 mould, where the stakes were low and the choices were narrow.
This is a crying shame. The crises we face today – from economic meltdown to heightened geopolitical tensions – call for bold, radical thinking. We need new ideas and fresh visions, not more plodding managerialism or technocratic tinkering. There is a yearning for serious change out there. What a shame that none of the above is prepared to offer it.
To enquire about republishing spiked's content, a right to reply or to request a correction, please contact the managing editor, Viv Regan.