The warping of sex education
Lessons are normalising extreme sexual behaviour and teaching trans dogma as fact.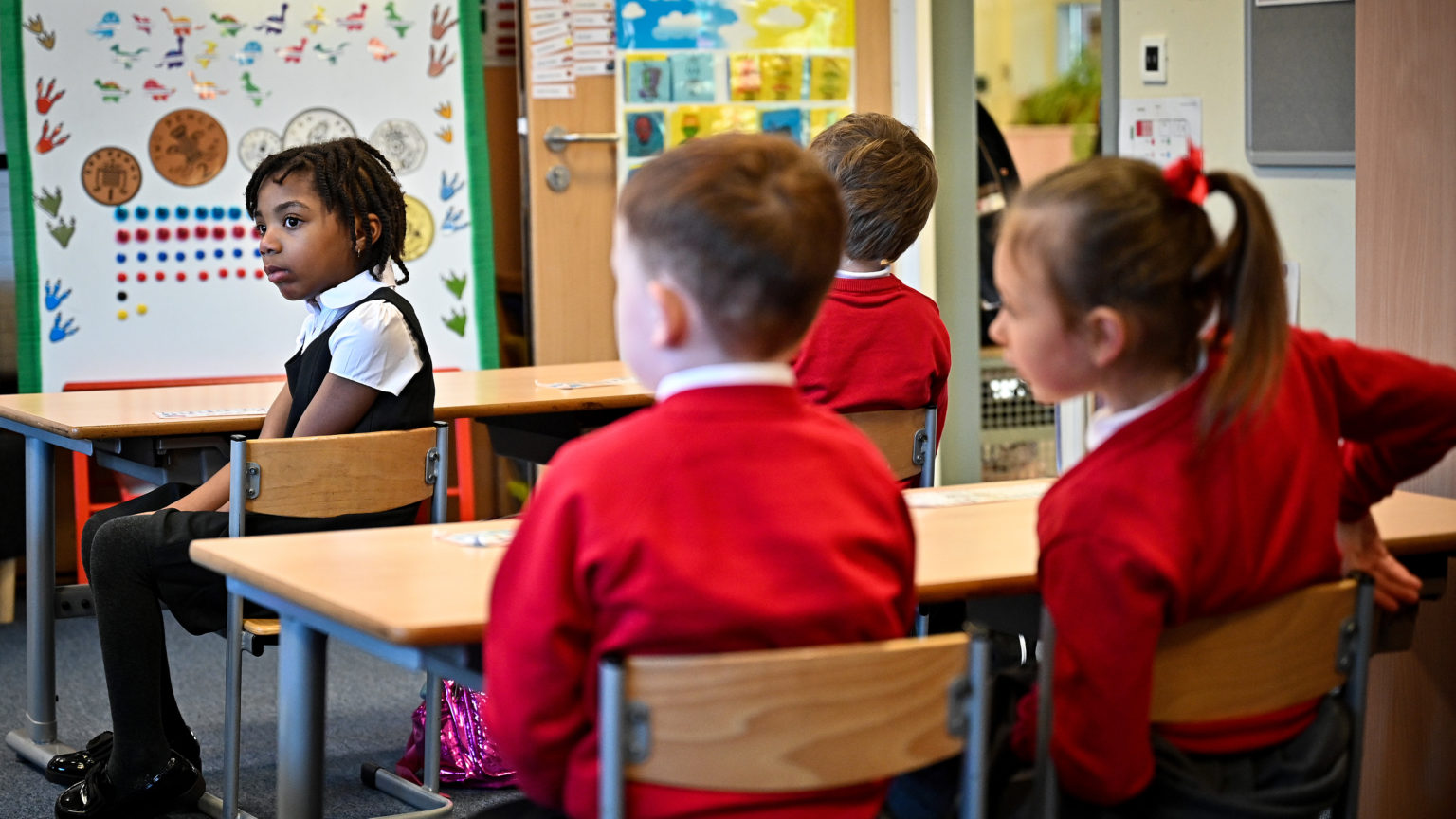 Sex education has changed. Long gone are the days when an embarrassed teacher fumbled his way through a couple of lessons on the facts of life. As recent reports have highlighted, puberty, periods and pregnancy barely warrant a mention nowadays. Instead, anal sex, fisting, rough sex and polyamory are the order of the day. Classes involve children 'stepping away from heteronormative and monogamy-based assumptions' in order to appreciate that 'there are a variety of sexual preferences and practices'. On top of this, many children are also being taught that they have a gender identity that may be different from their biological sex.
How has this happened? A major new report, published last week by Safe Schools Alliance UK (SSAUK) goes some way to answering that question. It explores how global initiatives promoted by UNESCO and the World Health Organisation (WHO) have driven the shift from plain old sex education to an all-encompassing 'comprehensive sexuality education' – often referred to in the UK as 'relationships and sex education'. Thanks to the efforts of SSAUK, we can now see exactly how advocates of comprehensive sexuality education have shaped practice in British schools for over a decade.
The UK government is a signatory to UNESCO's Global Education 2030 Agenda, and is committed to rolling out comprehensive sexuality education to all children. According to the WHO, 'sexuality' is defined as 'a central aspect of being human throughout life', and it 'encompasses sex, gender identities and roles, sexual orientation, eroticism, pleasure, intimacy and reproduction'. The WHO's emphasis on sexuality being a 'central aspect' of an individual's existence 'throughout life' suggests people have a fully formed sexuality from the moment of birth. In this way, every stage of a child's development and every relationship they have is interpreted through a sexual lens. Hence the WHO notes that 'sexuality education starts from birth', with 'babies learn[ing] the value and pleasure of bodily contact, warmth and intimacy'.
The assumption that even the youngest children have a sexuality leads UNESCO to claim they have 'sexual rights'. The SSAUK review spells out what this means: 'The child is considered to have a right to sexual "pleasure" and the same sexual knowledge as adults.' Here UNESCO is eroding the boundaries between childhood and adulthood. This has the potential to expose children to serious harm.
For sexuality education to be considered fully 'comprehensive', it must cover gender identity. The SSAUK review explains that UNESCO and the WHO promote 'the social construct of gender identity over and above the physical reality of biological sex and propose the medicalisation of children as a necessary response'. Clearly, UNESCO and the WHO are engaged in political activism masquerading as scholarship. No thought is given to the damage transitioning can do to children.
The SSAUK review argues that comprehensive sexuality education has sexualised children and undermined child safeguarding. The counter-argument repeated time and again by the WHO and UNESCO is that sexuality education empowers children. They claim that giving children a vocabulary to describe bodies and sexual behaviours enables them to speak out about sexual abuse. But, as the SSAUK authors point out, this shifts the burden of responsibility away from adult abusers and on to child victims. The onus is placed on children to say no. This shift in emphasis is compounded by UNESCO's framing of age-of-consent laws as 'restrictive'.
Comprehensive sexuality education teaches that consent is key to all decisions around sex. In the context of lessons normalising a wide range of sexual practices, this implies that the young can consent to behaviours far beyond their comprehension. Children are similarly trusted to declare their own gender identities, even though it is impossible for them to comprehend the long-term repercussions of this. As the SSAUK review notes, adult judgements and responsibilities are being pushed on to children.
SSAUK shows the extent to which the policies shaping sex education in UK schools are intended to undermine parental authority. According to UNESCO and the WHO, parents are not just lacking in knowledge – they also pose a threat to their own children. The WHO asserts that shame associated with sexual activity is often the result of 'family background' and 'moral development'. Rather than leaving childrearing to parents, these global organisations want to shape the personality and behaviour of every child.
Safe Schools Alliance is absolutely right to describe comprehensive sexuality education as 'an exercise in global social engineering… that pays no regard to child safeguarding'. We need to kick these pernicious lessons out of schools.
Joanna Williams is a spiked columnist and author of How Woke Won, which you can order here.
To enquire about republishing spiked's content, a right to reply or to request a correction, please contact the managing editor, Viv Regan.