Doctor Who has degenerated into a right-on lecture
The BBC's naff sermons make for joyless, predictable television.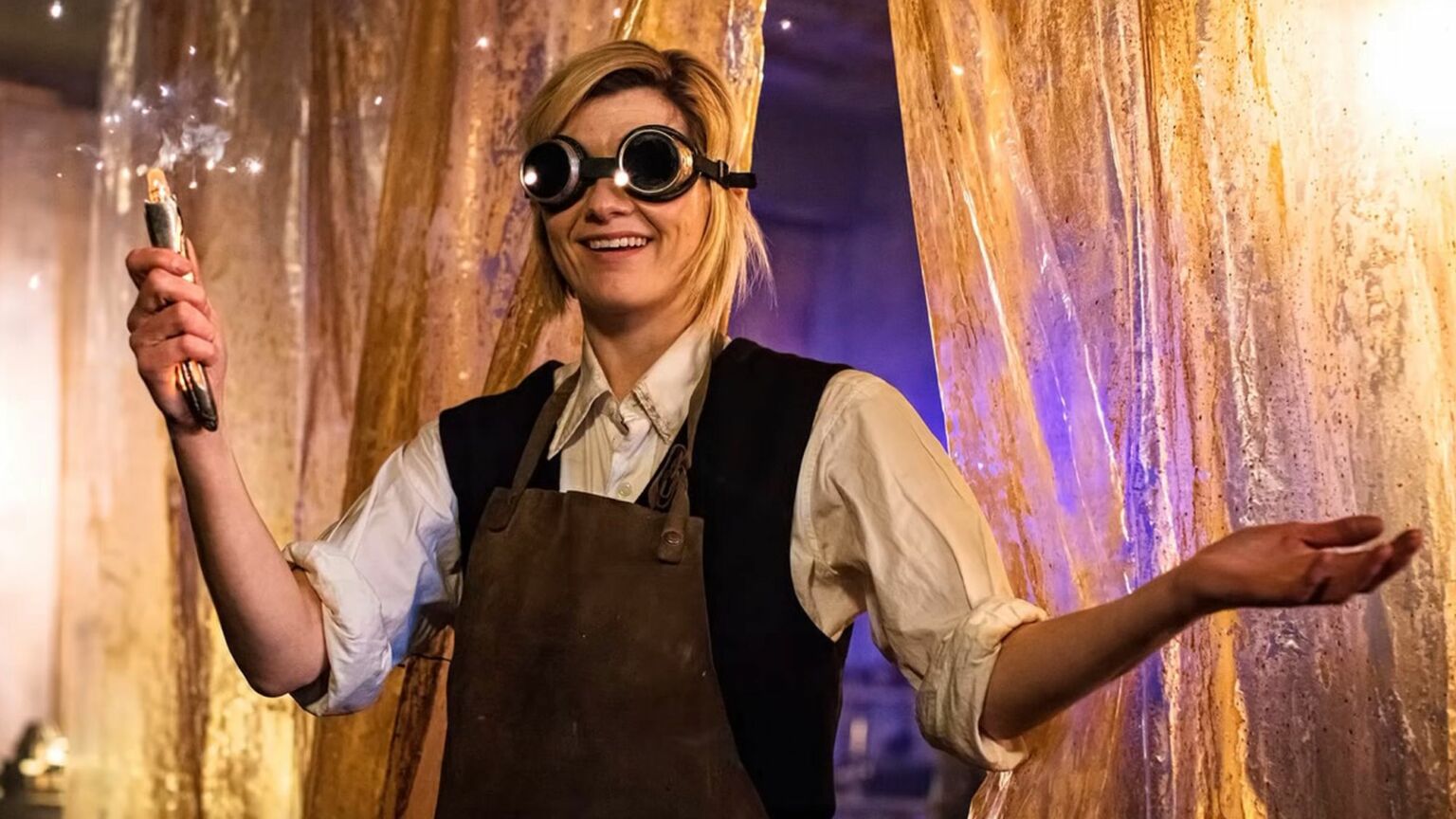 I loved Doctor Who as a kid. Especially the monsters. From the Autons, those plastic animated shop dummies which burst through glass storefronts everywhere in the very first episode of the 2005 reboot, to the unstoppable Daleks, the thought of which kept me awake for nights on end. In later series, thrilling terrors included the Weeping Angels – 'Don't blink; blink and you're dead' – and the Vashta Nerada, flesh-eating shadows that can move.
Not every monster was a hit, of course. The CGI for the Abzorbaloff, a fat green ogre which absorbed the faces of his victims after eating them, never quite came off. But back then, at least you knew the writers were trying to do something creative and original. You were always left wondering what they would dream up for the next episode.
Nowadays, however, Doctor Who has become dreary and predictable. Like so much of the BBC's output, this much-loved children's show is blighted by the unwelcome intrusion of right-on politics. It's not really about the monsters anymore – it's about 'the message'.
If the PR drive is anything to go by, the message of the upcoming series, which begins this autumn, is all about diversity – and, in particular, LGBT representation. Earlier this month, the BBC announced that Jinkx Monsoon – a two-time winner of RuPaul's Drag Race, who goes by she / they pronouns – will 'appear in a major role' in the upcoming series. Monsoon is joined by Ncuti Gatwa, whose casting has been widely celebrated in the press, largely on the grounds of his identity. He will become Doctor Who's first black lead, and the Doctor he plays will be gay, too. Meanwhile, a new character, Rose, will be a transwoman, played by trans actor Yasmin Finney. Some critics have hailed this series as a new 'queer era of Doctor Who'. Instead of celebrating these actors for their talents, or waiting to see whether or not the show has managed to utilise those talents effectively, the BBC and the wider media have focussed entirely on identity – they have turned these actors and characters into ciphers for their sexuality, race and gender expression.
This wokeification of Doctor Who began in earnest under departing showrunner Chris Chibnall. On taking charge in 2018, Chibnall gender-swapped the title role, bringing in Jodie Whittaker as the first female Doctor. This new era of virtue was signalled even before the series began. 'It's about time', announced the BBC's advertising campaign for the 2018 series. Meanwhile, a legion of woke hacks were on hand to call anyone who questioned the casting a raging misogynist.
This dynamic was reflected in the show. Much of Whittaker's first series consists of her encountering people surprised that the Doctor is now a 'she', as she educates them about their stereotyping assumptions. This hectoring went alongside a notable lack of imaginative monsters and interesting settings. It's probably no wonder that the nine lowest-ranked Doctor Who episodes on the Internet Movie Database (IMDB) are all with Whittaker as the Doctor.
Some of the right-on lectures during her time in the TARDIS were excruciating. Take 'Arachnids in the UK', in series 11, one of Whittaker's first episodes. A brash and abrasive man who owns a hotel chain is running to be US president. No prizes for guessing who this is supposed to satirise. The Doctor and Co find his Sheffield hotel overrun with giant spiders. Spiders, but big – not exactly a classic Doctor Who nemesis. It turns out, to no one's surprise, that the real villain was the bad American hotel magnate all along. His company had allowed dangerous chemicals to leak into the surrounding area, causing the spiders to grow. So there was also an environmentalist twist to the thinly veiled Trump-bashing.
Taking the cake for the worst-rated Doctor Who episode on record is 'Orphan 55' from 2020. The Doctor and Co end up on a distant planet destroyed by ecological disaster. What happened? 'The people who used to have this planet could have changed', intones the Doctor, 'but they didn't'. Less on the nose, more sledgehammer to the face. In case the climate-change analogy wasn't already obvious enough, it then turns out the planet is actually Earth, 'orphaned' by its reckless inhabitants. The episode earned a dismal IMDB rating of 4.2 out of 10. The Guardian, naturally, called it 'thrilling' and 'prescient'.
Trump-bashing, LGBT preaching, girl-boss feminism and climate change, Doctor Who has done it all. This is truly sad. For more than half a century, the Doctor and his adventures have delighted children and parents alike. The show has been one of the Beeb's – and Britain's – most recognisable TV exports. Sadly, this once-iconic show has been allowed to degenerate into a vehicle for woke preaching. Audiences deserve better.
Laurie Wastell is an editorial assistant at spiked.
Picture by: YouTube / BBC.
To enquire about republishing spiked's content, a right to reply or to request a correction, please contact the managing editor, Viv Regan.