Doctor Who: invasion of the identitarians
The fuss over the female Doctor shows identity trumps quality.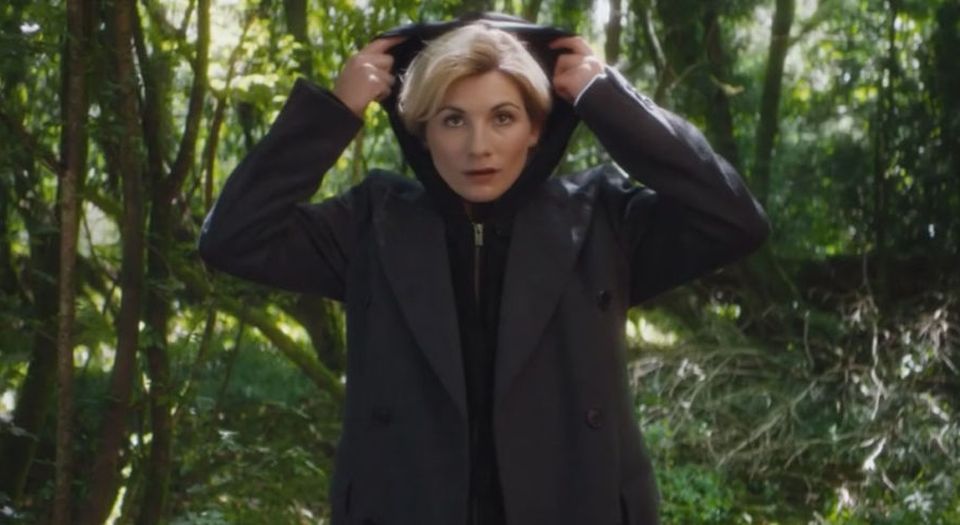 The BBC has announced that the next Doctor in Doctor Who will be played by a woman: Jodie Whittaker. This is less about breaking the glass ceiling than it is a case of jumping the shark. This casting is not a breakthrough for women or an acknowledgement that 'It's the 21st century!' – it is a desperate bid to remain culturally relevant.
The fairly inevitable casting of a woman has been called 'audacious' and 'risky' by the countless commentators lapping it up. The fact that the show itself is no longer audacious or risky, which means viewing figures have plummeted over the past couple of years, can now be safely overlooked. No one wants to talk about Doctor Who not being good anymore, so at least now they can talk about how diverse it is.
Yes, casting a female Doctor will not ruin the show. Steven Moffat did that years ago. The decline in Doctor Who's ratings is directly linked to the decline in quality. No longstanding fan of Doctor Who would dare claim that it is as good as when Russell T Davies first revived it. The fatal mixture of Moffat's convoluted arcs and standalone episodes has killed the show in the eyes of millions of viewers. Moffat is now finally being replaced by Chris Chibnall, showrunner of the massively popular Broadchurch, and also writer of some decidedly subpar episodes of Doctor Who in recent years. He oversaw Whittaker's casting, having previously worked with her on Broadchurch.
A typically fawning piece on the news of Whittaker's casting was published on the Huffington Post. The author explicitly admits to having fallen out of love with Doctor Who because of 'the often over-wrought plotlines and halting character development of Steven Moffat', and yet is now 'excited', because 'for the first time in 50 years, the Doctor wouldn't be a white guy'. But why get excited over the casting for a show you've grown to dislike? Maybe because it gives you an opportunity to demonstrate your superiority to 'white fanboys' who want to put the show 'back in the past'.
All this talk about fanboys being against female leads is patently false and historically myopic. Sci-fi/fantasy heroines are not a 21st-century innovation. Millions of men adored the likes of Buffy Summers and Ellen Ripley. Whovians have far more respect for the various female companions of Doctor Who than do many of those now celebrating Whittaker. They condescendingly refer to them as 'assistants' in order to highlight their perceived inferiority. What an insult to fantastic characters like Rose Tyler or Sarah Jane Smith, who had plenty of their own heroic arcs. Whovians know there is far more to these characters than their gender.
Commentators who acknowledge the show's declining ratings, and who claim the buzz around Whittaker could regenerate the show's fortunes, should have learned a lesson from an earlier 'groundbreaking' casting for Doctor Who. This year the Doctor got his first openly gay companion – Bill Potts, played by Pearl Mackie – causing a great deal of excitement in the media. Especially among observers who don't watch the show. And yet despite wide press coverage of this 'victory', it had no effect on ratings. This Doctor Who season has been the least watched since the show came back on air in 2005.
Apparently it doesn't matter if the show is any good – it's great just being able to celebrate the casting of the new Doctor. You don't actually have to watch. Paradoxically, the same media types making these grand claims are calling fans misogynistic for reacting negatively before watching Whittaker's debut. Here's another paradox: when a diverse sci-fi fantasy franchise succeeds (like Wonder Woman), it is held up as proof that the public is thirsting for more diverse output, but when a diverse franchise bombs (as the Ghostbusters reboot did), it is blamed on a bigoted nerd culture. Even when a production fails, the dogma of diversity wins. The quality of the material never comes into it.
The female Doctor isn't a victory for women, but for the BBC. Through identity politics, and the media fuss it always generates, the BBC has created the illusion that Doctor Who is more popular and cutting edge than it is. This move won't empower a new generation of young girls, since few of them will watch this fading show. The inevitably euphoric publicity celebrates the show's influence, even though fewer people are watching. The showmakers make believe that Doctor Who is still at the height of its genius and mass appeal. It isn't the complaining nerds who are living in the past – it's those who are blindly celebrating the non-event of a female Doctor.
Christian Butler is a spiked columnist. Follow him on Twitter: @CPAButler
To enquire about republishing spiked's content, a right to reply or to request a correction, please contact the managing editor, Viv Regan.