Why can't we celebrate Ncuti Gatwa for his talents?
The woke set needs to stop treating black actors as tools in the culture war.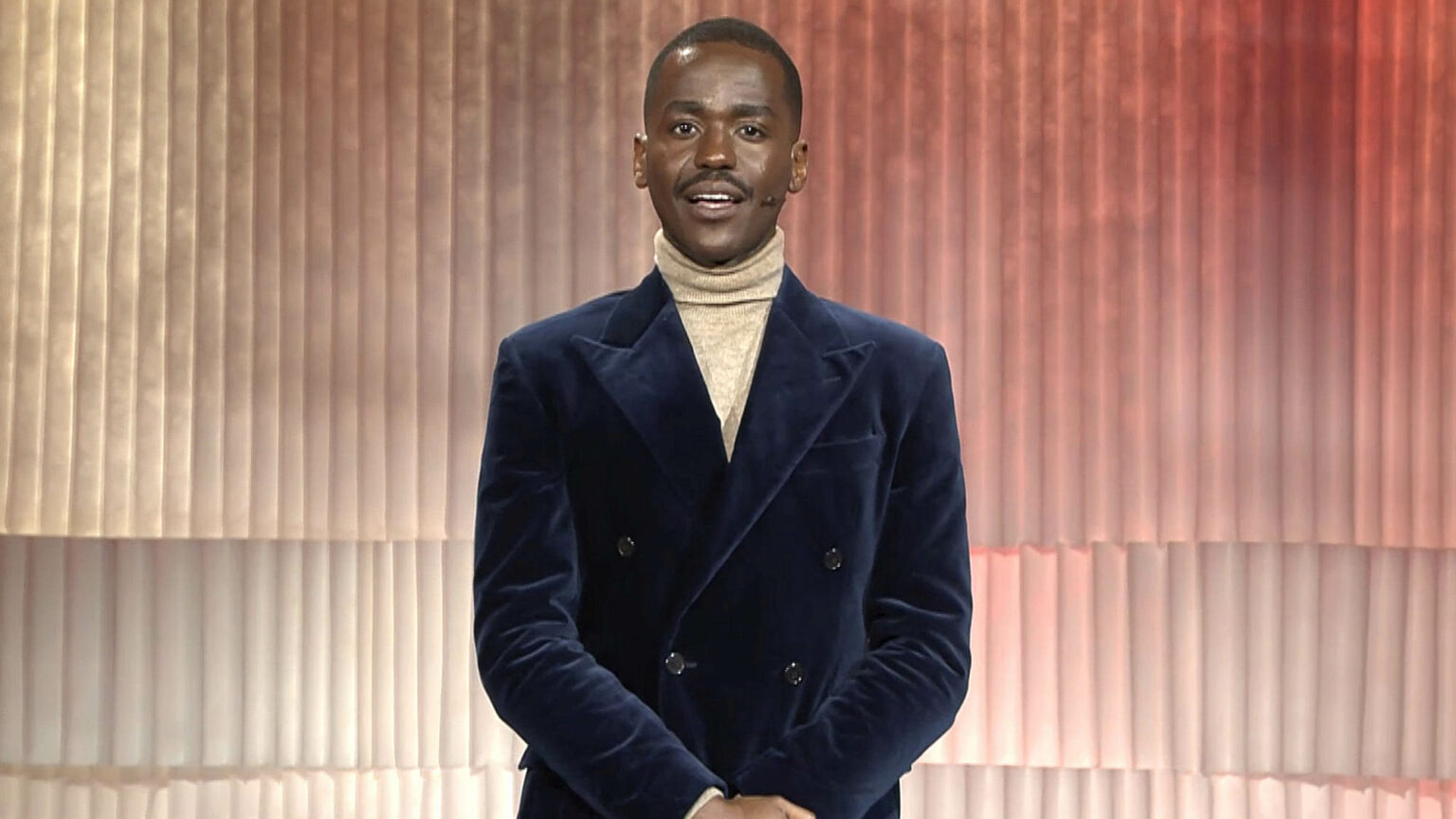 The Doctor, the lead character in the BBC's Doctor Who, is a shape-shifting, time-travelling humanoid alien. The Doctor is not bound by his physical biology or by conventional notions of time and space. And yet the casting of even this potentially limitless character is now viewed and discussed through the narrowest lens imaginable – that of identity politics.
The BBC announced Ncuti Gatwa as the 14th Doctor on Sunday, to take over from Jodie Whittaker in 2023. Gatwa is a BAFTA-nominated rising star, best known for his role in Netflix's Sex Education. Returning Doctor Who showrunner Russell T Davies says that Gatwa 'dazzled' in his audition: 'Sometimes talent walks through the door and it's so bright and bold and brilliant.' Predictably, the media focus turned almost instantly from Gatwa's talents to his race. NPR hailed the 'historic casting selection' of Doctor Who's 'first black lead'. The Times similarly noted the 'landmark' casting of a black man as the Doctor.
For the past five years or so, the identity of the Doctor – in the superficial sense of race and gender – has dominated commentary of the show. When Peter Capaldi announced he was stepping down as the Doctor in 2017, the Guardian insisted that his replacement 'can and must' be a woman, black or both. Producers had an 'urgent' duty to avoid casting another white man, it said. The BBC duly announced that Jodie Whittaker would play the first-ever female Doctor, to much identitarian celebration. During the Whittaker era, Doctor Who also had its first black incarnation of the Doctor – the Fugitive Doctor, who was played by Jo Martin and appeared in several episodes. From then on, the identitarian die was cast and it was all but inevitable that Gatwa would be celebrated and talked up primarily as the 'first black lead'.
On the face of it, such celebration is silly. We are talking about casting the new lead in a children's TV show here, not picking the next pope. But there is a nasty undertone to some of this 'celebration', too. No doubt there will be a tiny number of bigots who will have been up in arms over news of a black Doctor. But not for the first time, woke types are currently posturing against a racist backlash that hasn't actually materialised, celebrating Gatwa's casting as a brilliant blow to the imagined gammon hordes. 'Real fans should be happy… the rest are just racists', says one Mirror columnist. The 'fact that certain people are going to HATE this casting choice makes it so much sweeter', says one Doctor Who fan on Twitter. 'Yes, red-faced men and women, we know you'll be cancelling your licence fee and, yes, we know you think it's political correctness gone mad and, yes, we know you thought Brexit would stop this kind of thing', gloats one academic.
The effect of all this is to strip Gatwa of his humanity and to undermine his talents – to turn him into a cipher of his race and a tool of the culture war. And it undermines creativity, too. Whether we are talking about Doctor Who, James Bond or other iconic shows and franchises, identitarian concerns now either drive casting decisions or surround the discussion of them. Showrunners, actors and filmmakers can't escape this even if they wanted to. Popular culture is being reduced to a means of sending the 'right' message about diversity, as if casting decisions are all that stand between us and utopia. It's all rather tragic – in both senses of the word.
To enquire about republishing spiked's content, a right to reply or to request a correction, please contact the managing editor, Viv Regan.