Activist lawyers are becoming insufferable
Too many barristers think their fashionable opinions should override the rule of law.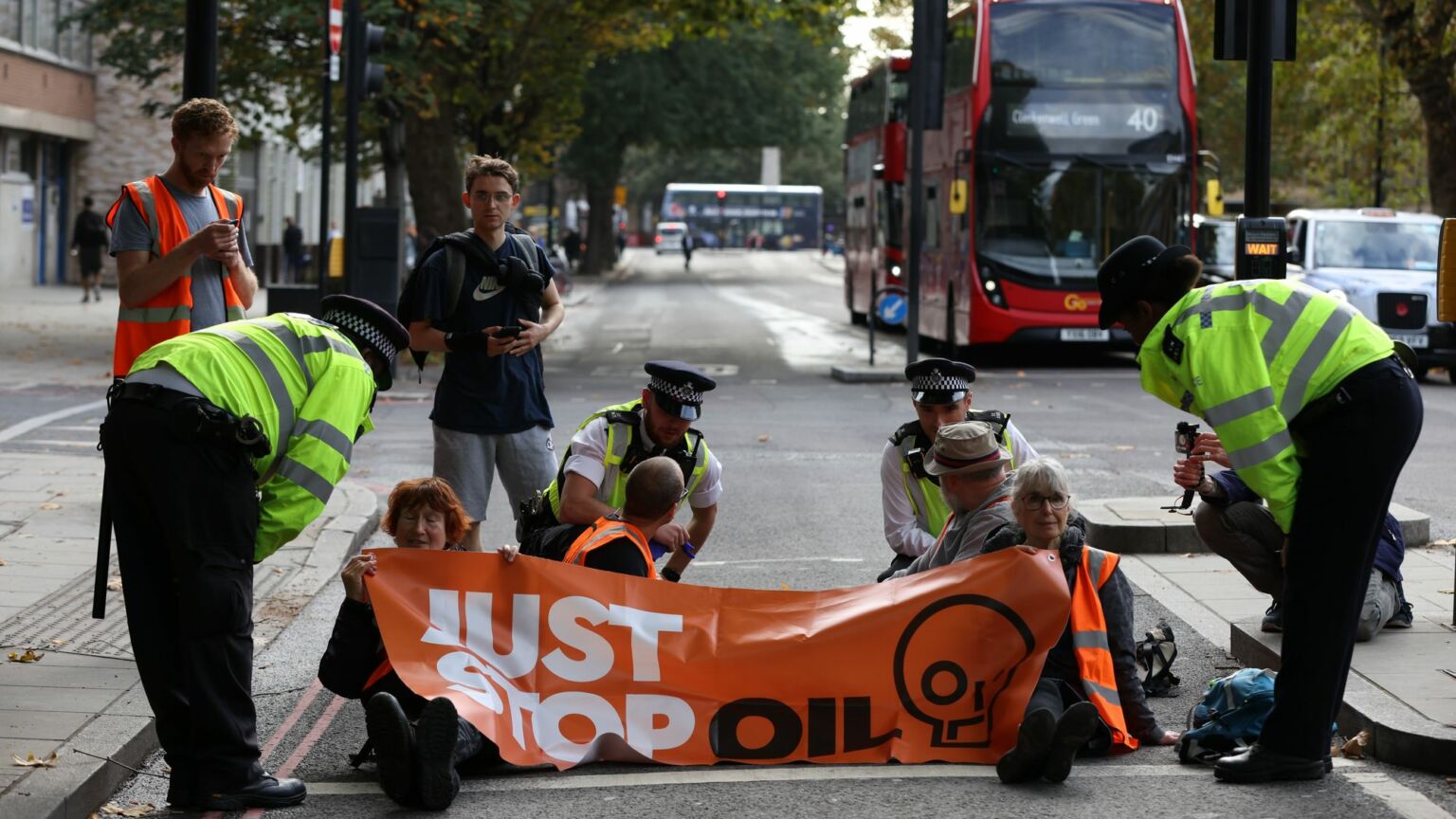 The legal profession is awash with wannabe activists. Now some are even refusing outright to do their day jobs. Last week, more than 120 lawyers signed a 'declaration of conscience', promising not to prosecute climate activists. The declaration states that the barristers will 'withhold [their] services in respect of supporting new fossil-fuel projects and action against climate protesters exercising their right of peaceful protest'. It goes on to claim that climate change poses a 'serious risk to the rule of law'. And it calls for others in the legal profession to 'act urgently' to address the 'causes and consequences of the climate and ecological crisis'.
This 'declaration' is utterly ridiculous – and not just because of its unbearable climate-preaching. A good number of the signatories – including prominent tax lawyer Jolyon Maugham – would never be called on to prosecute these kinds of offences in the first place. For those lawyers, this is pure virtue-signalling.
The declaration is symptomatic of the kind of insufferable activism that has become widespread within the legal profession in recent years. Unfortunately, it is now fashionable for lawyers to disregard their duties and obligations and to act as mouthpieces for trendy causes instead.
In this case, the declaration's signatories are abandoning their obligation to follow the 'cab-rank rule'. This requires lawyers to take on cases regardless of whether they agree with the actions or views of the client they are representing. Mark Neale, director-general of the Bar Standards Board, chimed in last week to remind barristers of this obligation. In a short statement, Neale made clear that the purpose of the cab-rank rule is to 'ensure that everyone can have access to legal advice'.
Writing in the Guardian, Maugham argues that while the cab-rank principle may 'express a beautiful idea' of equality and due process, he cannot be expected to uphold unjust laws. 'The cab-rank rule is bound up, inseparably, with the idea that the law is right and its ends are worth upholding. But the law is not always right', he says.
In other words, Maugham and his co-signatories seem to think that upholding the rule of law requires unthinking obedience to unjust laws. But this is just not true. In fact, there is a proud tradition of juries refusing to convict in cases involving morally abhorrent laws. Juries have long practised 'jury nullification', in which the jury returns a 'not guilty' verdict regardless of whether it actually believes the defendant is guilty. Famously, a jury refused to convict Quakers William Penn and William Mead in 1670, despite overwhelming evidence that the pair had been involved in unlawful preaching.
The lawyers' 'declaration of conscience', on the other hand, is not a radical rejection of unjust laws. On the contrary, there are good reasons to prosecute certain climate activists. The offenders in question are causing huge disruption to the lives of ordinary people. They prevent working people from earning their living, by blocking the roads that people use to get to work. In some cases, they even stop emergency vehicles from reaching their destinations.
The lawyers who have signed this declaration are unlikely to be so dependent on the roads remaining open to make their living. Of course, they might experience some inconvenience from an Extinction Rebellion blockade. But they are unlikely to lose out on work because of the actions of climate activists. This makes the declaration of solidarity with climate protesters almost comically tone deaf. It reeks of disdain for ordinary people.
The fact of the matter is that these eco-demonstrations cause real harm to people's lives. And this lawyers' declaration only adds insult to injury. For one thing, the police are already reluctant even to remove obstructive climate protesters from roads. And now, sanctimonious barristers say they are unwilling to prosecute them. But people should not be expected to put up with this disruption.
Upholding the rule of law does not require unthinking obedience to every single law. But it does mean respecting the laws that protect your fellow citizens and their ways of life. Lawyers ought to know this. And they should know better than to think their own opinions should override the rule of law.
Luke Gittos is a spiked columnist and author. His most recent book is Human Rights – Illusory Freedom: Why We Should Repeal the Human Rights Act, which is published by Zero Books. Order it here.
To enquire about republishing spiked's content, a right to reply or to request a correction, please contact the managing editor, Viv Regan.