This year, lawyers need to learn their place
In 2022, legal activism continued to be a menace to democracy.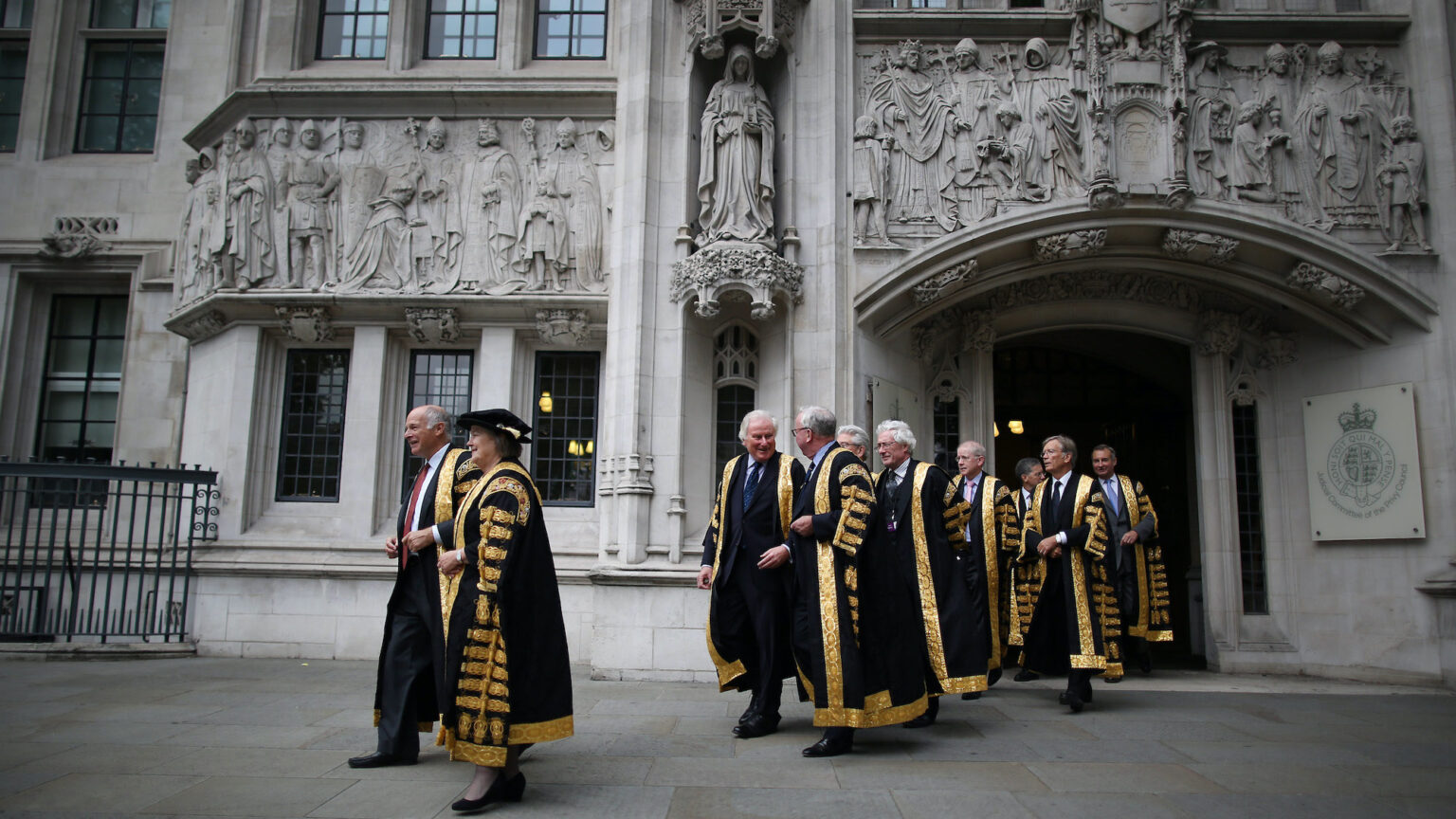 Donate to spiked this Christmas, and help keep us free, fearless and independent.
Last year, we continued to see the law being used by the well-heeled to further their own favoured political causes.
The Good Law Project, set up by Jolyon Maugham KC in the wake of the Brexit vote, is arguably the most prominent expression of this type of legal activism. Throughout 2022, Maugham, a die-hard Remainer, continued to spend hundreds of thousands in crowd-sourced money on legal cases designed to advance the GLP's own worldview.
The GLP hasn't been particularly successful. In May this year, a blog called Labour Pains worked out how much Maugham's project has raised over the years, and how many of his campaigns have achieved their objectives. It found that, between 2017 and May 2022, the GLP had raised £4,228,308 from crowdfunding sites to fund 44 legal fights – and it had won just eight of them.
In May, the GLP suffered its most embarrassing defeat yet. It lost its long-running action against the government over the provision of PPE contracts during the pandemic. And it did so after its bid to revive a judicial review was thrown out, because it served a claim form a day late. The Court of Appeal condemned the GLP's 'serious carelessness'. All this does make you wonder how the likes of Maugham are able to raise exorbitant amounts of money, given how much of it ends up wasted.
It's certainly enjoyable to see someone as pompous as Maugham fall flat on his face. But the problem of legal activism goes far deeper than the ironically named Good Law Project. And it is doing far more damage.
In June, human-rights lawyers tried to use the law to defeat the UK government's plan to deport illegal migrants to Rwanda. The lawyers claimed the government's plan breaches migrants' human rights. They took their case to the High Court and then the Court of Appeal. Both rejected their case. The European Court of Human Rights then stepped in and granted an injunction to prevent the then home secretary, Priti Patel, from deporting one of the asylum seekers on the flight. Others were soon granted similar injunctions.
The Rwanda plan may be inhumane and objectionable – it strips human beings of their dignity and treats them as little more than a problem to be managed. Although it should also be said that sending illegal migrants to Rwanda is not significantly worse than what is already happening to them. After all, under the UK's current arrangements, many asylum seekers find themselves indefinitely detained under draconian immigration laws.
What is at stake in this flagrant case of legal activism is not the Rwanda policy itself. It's the question of who makes policy. The question of who rules. Is it the UK's democratically elected politicians or human-rights lawyers and the courts? That is the problem with legal activism. It gives the final word on policymaking to unelected and unaccountable judges, be they in the High Court or in Strasbourg.
The government responded to the ECHR's intervention this June by threatening to reduce the court's power over UK law. But the government's threats have so far come to nothing. This is shameful. It means that, as we go into 2023, our democratically mandated policies still remain vulnerable to the whims and opinions of an unaccountable judiciary in Strasbourg.
Yet this government seems incapable of doing anything about it. It has long mooted plans to repeal the UK Human Rights Act, which invites the ECHR to rule on UK law, and to replace it with a Bill of Rights. This bill would make it harder to bring human-rights cases against the government and would restrict the power of judges. But despite this being a Conservative Party objective since David Cameron became leader, plans to repeal the Human Rights Act have so far gone nowhere.
The use of the law to pursue a particular political agenda has to stop. If lawyers really care about holding the government to account, they should do so in the court of public opinion just like everyone else. In 2023, lawyers really need to learn their place.
Luke Gittos is a spiked columnist and author. His most recent book is Human Rights – Illusory Freedom: Why We Should Repeal the Human Rights Act, which is published by Zero Books. Order it here.
To enquire about republishing spiked's content, a right to reply or to request a correction, please contact the managing editor, Viv Regan.