My fight for fairness in women's sport
Former Olympian Sharron Davies on why she welcomes World Athletics' new policy on trans athletes.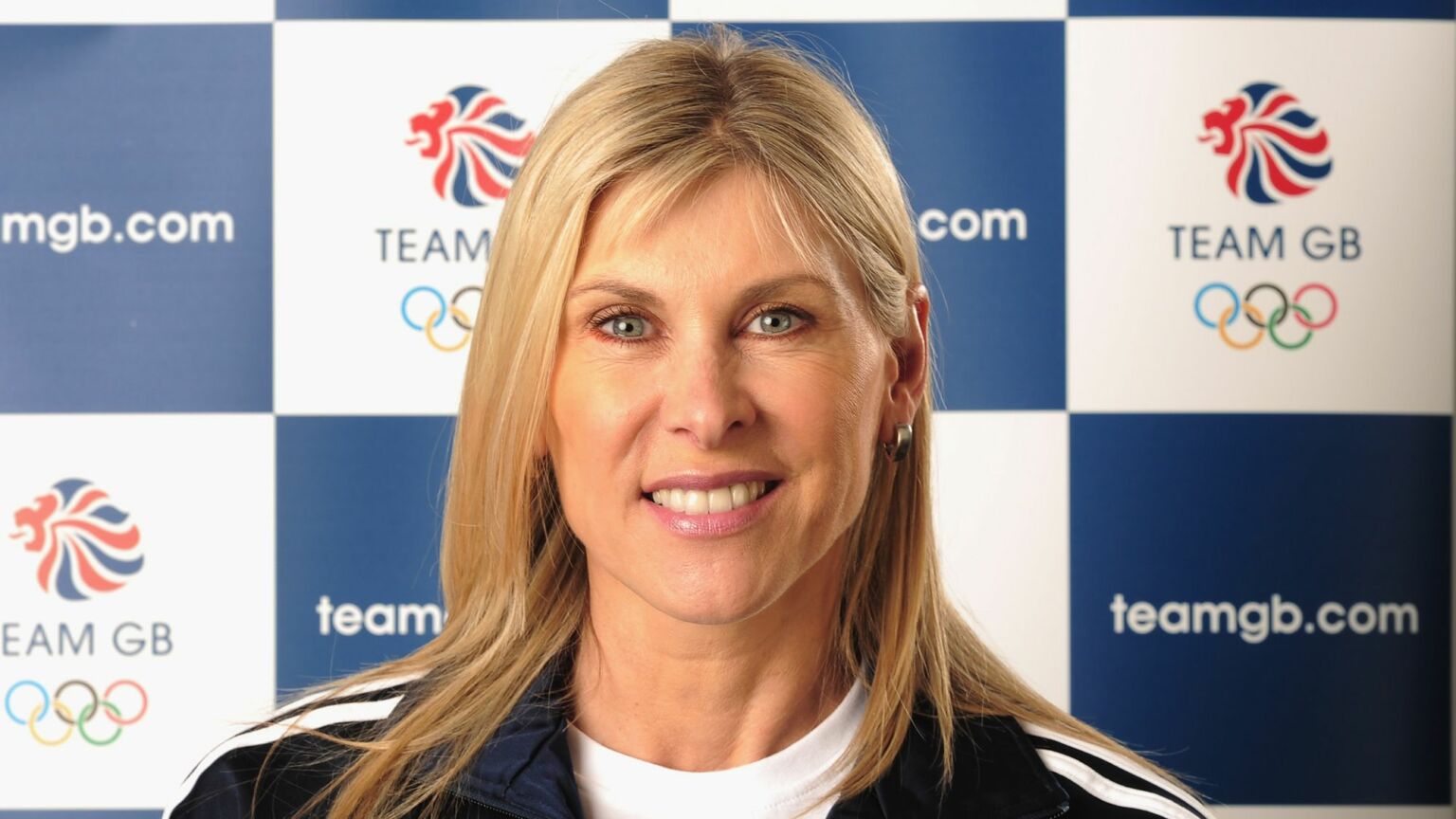 World Athletics, the international governing body for athletics, has announced its new policy on transgender athletes. As of next month, athletes who have been through male puberty will no longer be eligible to compete in women's events. For Sharron Davies, former competitive swimmer and silver-medal winner at the 1980 Moscow Olympics, this move should have come much sooner. Davies has long been campaigning for fairness in women's sports against so-called trans-inclusion policies. spiked caught up with Davies to get her reaction to the World Athletics announcement and ask what more is left to be done.
spiked: What do you make of World Athletics' decision to update its policy on trans athletes?
Sharron Davies: I've been campaigning on this for over five years now. Allowing trans athletes to compete in women's sports was always the wrong decision. It was always based on very, very bad science. It was not based on proper, open consultation. It was not based on working with female athletes or coaches. It was a purely political decision that threw fairness in women's sports under the bus.
For me, allowing trans athletes to compete against women had echoes of the whole East German doping scandal. During the 1970s and 1980s, my generation and the generation below me were losing out to young East German women who had been given steroids and male hormones – the effects of these often mimicked male puberty. Even then, the advantage the East German women had is smaller than the advantage trans athletes have today. And yet, the East German athletes totally dominated for nearly 20 years. I just did not want to see that happen to another generation of athletes.
When it came to the trans issue, I was constantly disappointed by the International Olympic Committee (IOC) and its lack of governance. It would constantly pass the decision-making back to sports governing bodies. And it has taken World Athletics until now to eventually do the right thing.
spiked: How does World Athletics' new policy compare with other sporting bodies?
Davies: I've been very proud of my own governing body, World Aquatics. I would say swimming was the first major Olympic sport to ringfence the female category. And I was hoping that athletics would follow a lot quicker than it did. But World Athletics has finally done that.
Outside of Olympic sports, World Rugby was the first international sports federation to bring in policies to protect its female athletes. That was obviously a decision based on safety. The new World Athletics policy is based very much on fairness, which is the way it always should have been – safety first, fairness second and then inclusion. If we can't meet all those criteria with inclusion, then we have to find a better way to include people. That could mean creating extra categories, like an open category.
spiked: What kind of reaction have you faced for standing up for women's sports?
Davies: We should have been able to have a respectful discussion about this, but we simply weren't allowed to. I spent the first three years of my campaigning trying to ask for a respectful discussion based on science. I was called every name under the sun. At every opportunity, I was harrassed by activists from every possible direction. It's been an incredibly hard and frustrating journey. All I ever wanted was for female athletes to have what male athletes had, which was fair sport.
The backlash has been very misogynistic. It feels as if there's a war on women and a war on women's voices. It's an attack on our equality and on all the rights that we fought so very hard to get.
The worst part is that women are still nowhere near equal in the world of sports. When you look at what goes into men's sports – the amount of money that's involved, the publicity, the airtime, the prize money – women are still miles behind men. And then women were expected to move over to allow male-bodied athletes to come into our category. We knew they had an advantage. It was absolutely criminal. I will never understand how that was allowed to happen without any proper, transparent consultation.
spiked: What needs to happen now to ensure women's sport is protected?
Davies: Part of me is elated with the progress we've made this week. But another part of me is still very frustrated that this was allowed to happen in the first place.
I do genuinely, with all my heart, believe that sport is for all. Everyone should have access to it. However, we have categories in sport for a very important reason. And that's to give everyone across society the opportunity to compete on a level playing field.
Categories in sport exist to create fairness. The biggest difference is between male and female. We have that division in almost every sport. The other distinctions, like weight, age or para-classifications, come in later. It is absolutely extraordinary to do away with one of the most important categories. It alienates and discriminates against half of the world's population. I do hope that we can all take a step back from this and put in place some regulations to ensure it will never happen again.
Sharron Davies was talking to Lauren Smith.
To enquire about republishing spiked's content, a right to reply or to request a correction, please contact the managing editor, Viv Regan.