The real problem with the Met
The damning Casey review reveals a police force that has lost sight of its purpose.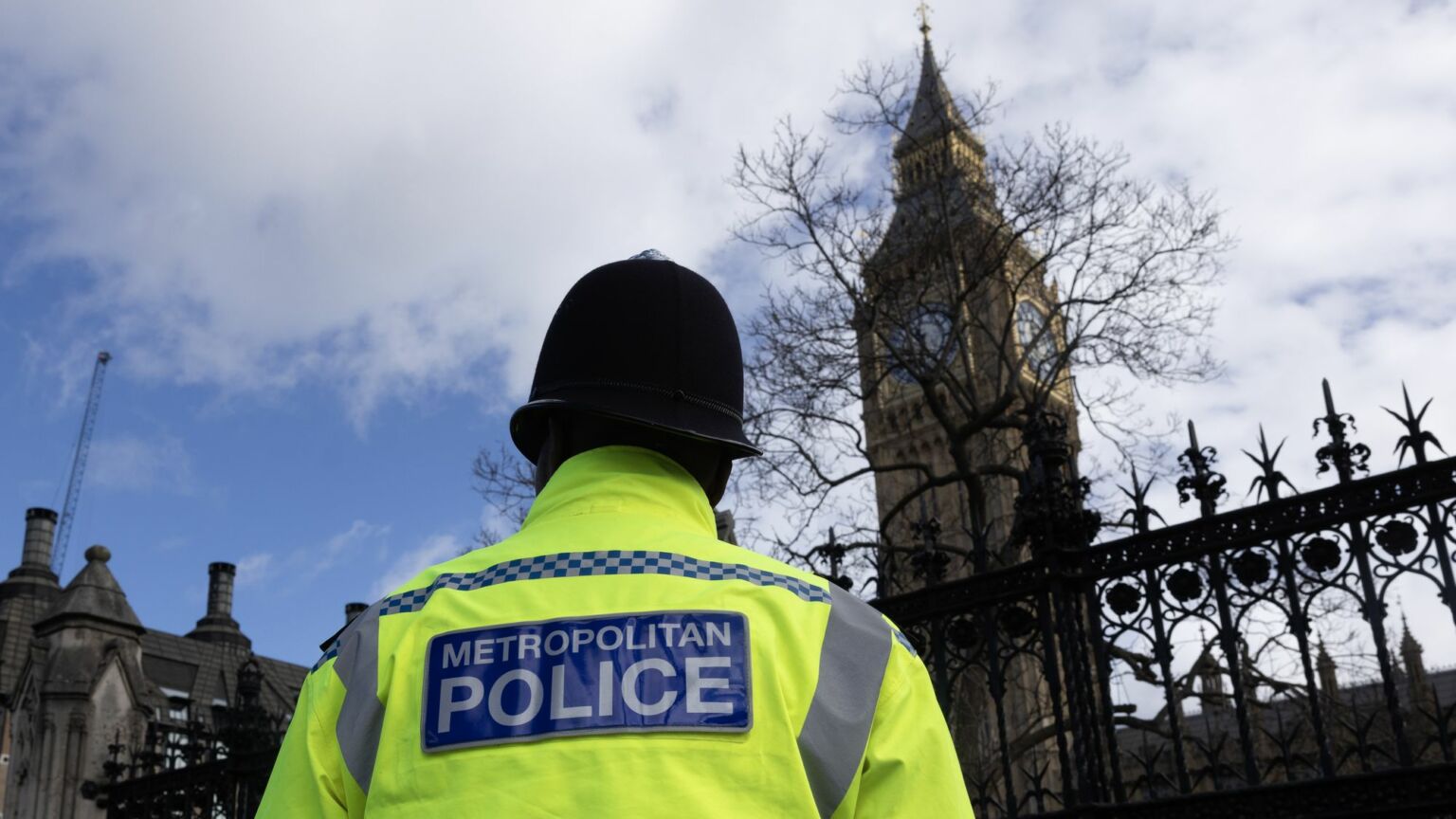 Sarah Everard was abducted, raped and murdered by an officer serving with the Metropolitan Police. Policemen guarding the bodies of Bibaa Henry and Nicole Smallman, sisters found dead in a London park, shared photos of the murdered women. The scandals listed in Baroness Louise Casey's review into the Metropolitan Police make for shocking reading. Her report, published this week, reveals the moral and criminal failings of police officers who were not just incompetent, but also posed a threat to the public.
Clearly, something is going badly wrong with the UK's largest police force. One explanation is that the Met is so big it has become ungovernable. Another is that there are rogue officers who are too difficult to fire. Then there are stretched budgets: Casey notes that evidence gathered in rape cases was kept in dodgy fridges which broke down in hot weather. This is appalling. But the fact that there was money for 'pointless equipment', like camouflage clothes that are useless in London, suggests the problem was warped priorities rather than a lack of money.
Casey highlights an internal culture that legitimises inappropriate, unprofessional and downright offensive behaviour. A Muslim police officer had bacon placed inside his boots. A Sikh constable had his beard cut. Casey's review team observed women officers being spoken over and having their views dismissed. She claims female officers were subjected to unwanted sexual attention. For Casey, this is evidence not of a few depraved individuals but that the Met itself is institutionally racist, sexist and homophobic. But if we want to have a functioning police force, not just in London but across the UK, we need to question this conclusion.
There are clear historical examples of institutional racism in policing. In Apartheid South Africa, or the US South under Jim Crow laws, police enforced racial segregation and legal discrimination. In the UK, 'sus laws', used widely in the 1960s and 1970s, meant the police could arrest anyone suspected of loitering with intent to commit an offence. Young black men were arrested, charged and convicted simply on the word of two police officers. Thanks to the efforts of campaigners, 'sus laws' were repealed in 1981.
That same year, a report by Lord Scarman into the policing of the infamous Brixton race riots noted that: 'Institutional racism does not exist in Britain; but racial disadvantage and its nasty associate, racial discrimination, have not yet been eliminated.' This recognised both the important fact of legal equality and the continued existence of racism. This led proponents of a newly fashionable critical race theory to argue that racism was 'systemic'. In his report into the murder of black teenager Stephen Lawrence, Sir William Macpherson tapped into this new understanding when he labelled the Met Police's response to the killing 'institutionally racist'. At the time of the report's publication, this phrase was said to capture 'the unwitting prejudice and plain racial stereotyping afflicting parts of British society.'
In 2009, Trevor Phillips, then head of the Equalities and Human Rights Commission, said the accusation of institutionalised racism was no longer appropriate. He described Macpherson's use of the term as 'incendiary' as it 'would imply that nothing has changed'. The 2021 report of the Commission on Race and Ethnic Disparities likewise claimed there is 'no evidence of institutional racism' in Britain. Commission chair Tony Sewell said: 'The term institutional racism is sometimes wrongly applied and it's been a sort of catch-all phrase for microaggressions or acts of racial abuse.' Yet now, just two years later, Casey has confidently declared the Metropolitan Police to be not just institutionally racist, but institutionally sexist and homophobic, too.
Clearly, there are huge problems at the Met and reform is urgently needed. But describing the police as institutionally prejudiced is unhelpful. It could even exacerbate existing problems. As Phillips said over a decade ago, the 'institutionally racist' label suggests nothing has changed since the 1960s. Yet, back then, it would be unimaginable to think of a police officer dancing on a Pride parade, kneeling before demonstrators on a Black Lives Matter protest, chatting politely to Just Stop Oil protesters or recording non-crime hate incidents against un-PC language. A great deal has changed about policing in recent decades.
At the same time, the Casey Report does suggest that individual acts of racism, sexism and homophobia can coexist alongside these public displays of woke values. Some police officers seem able to attend diversity, equity and inclusion training courses, anti-racism workshops and Zoom seminars about gender identity without ever having their prejudices challenged. They might wear a rainbow lanyard, but still think putting bacon inside the shoe of a Muslim colleague is just a joke. If nothing else, this suggests such courses are a waste of time and money.
When it comes to dealing with the public, woke training and flag-waving becomes even more problematic. The police no longer seem to have a clear sense of purpose. Officers seem uncertain whether they should spend their time chasing up people who say nasty words on Twitter or gathering evidence from the scene of a sexual assault. It is hardly surprising then, if the public concludes that reports of rape or domestic abuse are not dealt with sufficiently seriously. People would prefer to see police officers on the streets rather than sitting through diversity training sessions.
The Casey report has exposed some shocking failings with the Met. But improving policing must start with returning the force to its core purpose: preventing crime. Responding to charges of institutional racism, sexism and homophobia could be a dangerous distraction.
Joanna Williams is a spiked columnist and author of How Woke Won, which you can order here.
To enquire about republishing spiked's content, a right to reply or to request a correction, please contact the managing editor, Viv Regan.