The rise of hyper-tokenism
Why do TV shows insist on presenting Britain as far more 'diverse' than it actually is?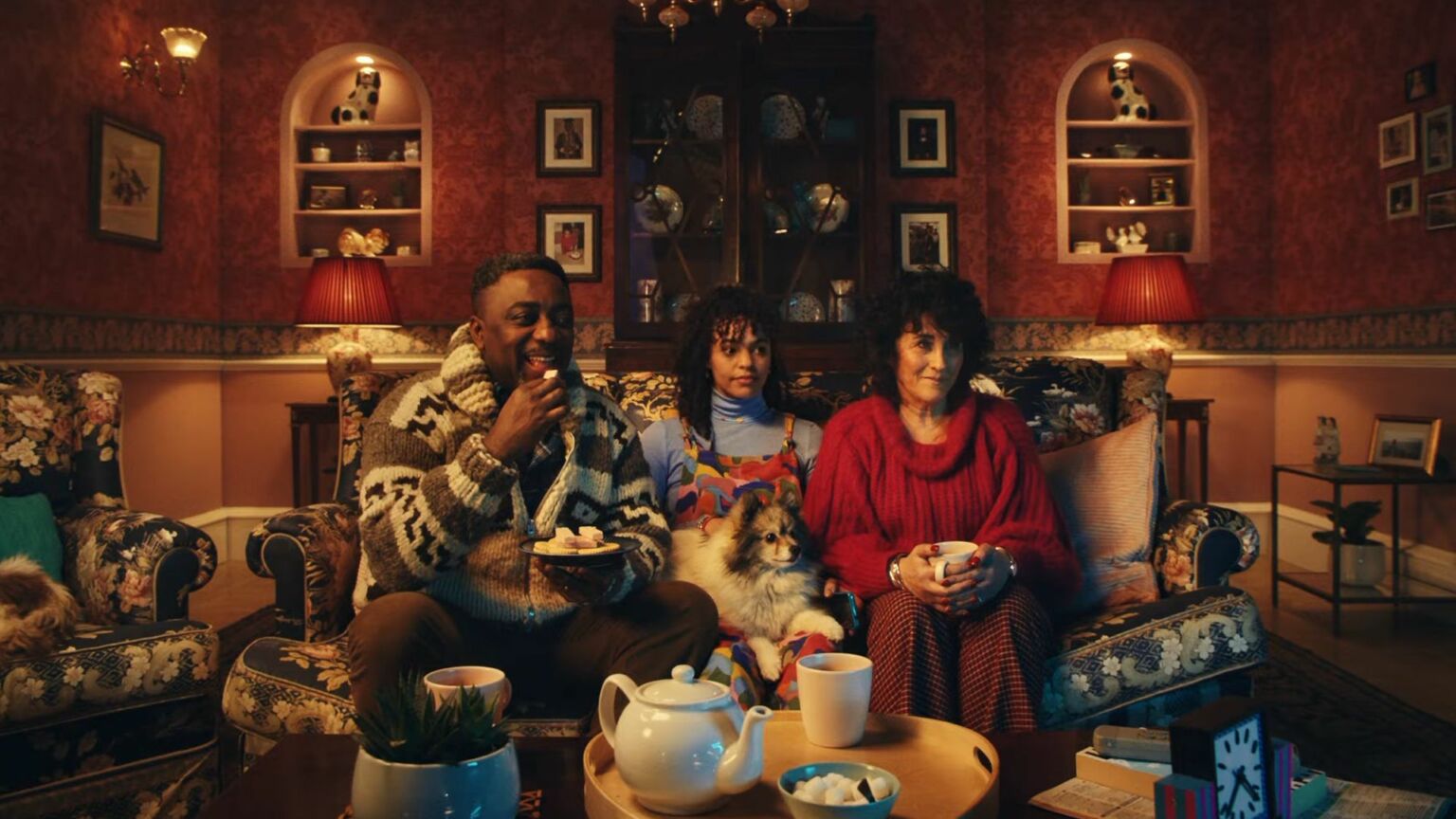 Almost half the British public believes that ethnic minorities are overrepresented on television, according to a recent YouGov survey. Apparently, 45 per cent of Brits said the broadcast media did not accurately reflect the make-up of society, with ethnic minorities more represented on TV than in the population.
This comes as no surprise to those of us who have been paying attention to the woke revolution that began in 2016 (Joanna Williams, in How Woke Won, cites that year as its beginning; Andrew Doyle, in The New Puritans, pins it at 2015). It was around that time that the overrepresentation of ethnic minorities – what we might call hyper-tokenism – started to become obvious in TV adverts, as I noted on spiked in 2017.
By 2019, 37 per cent of UK TV adverts featured black people, even though only three per cent of the population were black at the time. Since then, hyper-tokenism in TV advertising has become even more pronounced. Most people will have noticed this, though few will have spoken up, for fear of being branded racist.
We know the motive for hyper-tokenism in advertising. It's woke capitalism. As Michael Chapman, former vice-chairman of the advertising consultancy, Ogilvy, wrote last week in a letter to The Times: 'Advertising today is often more concerned with signalling its clients' virtue than in selling their products.' Correspondingly, there is the fear among businesses of not being diverse enough, and thus being denounced for being 'too white'. Hyper-tokenism acts to pre-empt accusations of racism.
It's good to be non-racist, just as it is to be even-handed over gender representation. But what annoys people is the insincerity and dishonesty of hyper-tokenism, which wilfully misrepresents society, and the lazy arrogance of London-based advertising executives who assume that everywhere in Britain looks like the capital.
This advertising trend has now moved to the programmes themselves. Take comedy panel shows. Pre-2016 episodes of QI, Mock the Week and Have I Got News for You often featured predominantly white, male line-ups. Episodes of the same programmes made this decade, however, are determinedly 'diverse'. It matters not how funny or intelligent the panellists are so long as they tick the race and gender boxes. As long as they fill the quotas.
We can see the same trend with BBC newsreaders, panellists on Match of the Day 2, and even with Dave's continuity announcers.
In the obsession with 'representation', it's quantity that counts, not quality. For every television comedian that the audience knows is there on merit, such as the sharp, chirpy Maisy Adam or the sardonic, world-weary Romesh Ranganathan, there is a plethora of mediocrities now making up the numbers on programmes such as Live at the Apollo or original Dave productions. There's now an iron-clad formula for the composition of guests on shows like Richard Osman's House of Games and Taskmaster: two men, two women, including, or in addition to, one black or brown face. And maybe one gay.
What makes this trend so galling is that hyper-tokenism does represent a reality of sorts. The reality of a world in which masculinity is considered toxic and whiteness a source of oppression and privilege. People today are divided up and damned on account of their sex and skin pigment. And that is the worst thing about the woke revolution. It has re-essentialised race and sex in ways that many of us had hoped we'd never see again. Once more, it seems, we now judge people for what they are, not who they are.
---
The tyranny of literal-mindedness
Another egregious manifestation of wokeness is cancel culture. It stems from the religious nature of woke thinking, which seeks to cleanse thought and speech of impurity, and to silence and punish dissenters and heretics. The recent defenestration of Jeremy Clarkson over that Meghan Markle column is but the latest example.
Cancel culture isn't merely the consequence of the cultish nature of today's new puritanism. It represents a spirit of literal-mindedness, an inability or deliberate unwillingness to understand nuance. Clarkson was roundly demonised because people didn't understand that what he wrote was half in jest. Only those with a third-rate mind thought Clarkson actually dreamt of the day when Markle would be 'made to parade naked through the streets', as he wrote in his Sun on Sunday column. Unfortunately, Prince Harry does have a third-rate mind. As do thousands more.
The same literal-mindedness has prompted Tom Jones' 'Delilah', with its lyrics about the murder of a woman, to be dropped by Welsh Rugby Union. The same goes for the recent re-writing of books by Roald Dahl, Ian Fleming and now RL Stine, author of the popular Goosebumps children's stories. In these above examples, journalistic rhetoric, imaginative lyricism and fictional narrative have been taken at face value – indeed, taken literally.
Naturally, there are some who delight in self-righteous indignation and the feeling of superiority that comes with silencing others. Perhaps they are just pretending to be unbelievably thick. But there is also a tenet in wokery – which stems from a strand of postmodernism – that language doesn't merely reflect reality, but creates reality. This is why trans people get so upset at being 'misgendered'.
Word-worship is the motor of censorship.
---
Beware the compassionate
Gary Lineker loves to show his compassion. This week, he was quick to call the government's Illegal Migration Bill a 'cruel' policy directed against the 'vulnerable', even comparing it to the policies of Nazi Germany.
And that's the problem. Beware the compassionate.
It's become commonplace for people to make ostentatious declarations of compassion, primarily in order to win approval. People such as Lineker profess to care. And indeed they do. They care about themselves and their reputation, and they care about whether posterity will judge them as good people.
Those who preach compassion are devious.
Patrick West is a spiked columnist. His latest book, Get Over Yourself: Nietzsche For Our Times, is published by Societas.
Picture by: YouTube / Barclays UK.
To enquire about republishing spiked's content, a right to reply or to request a correction, please contact the managing editor, Viv Regan.