Give it a rest, Gary
Likening Suella Braverman to a Nazi is a new low for Lineker.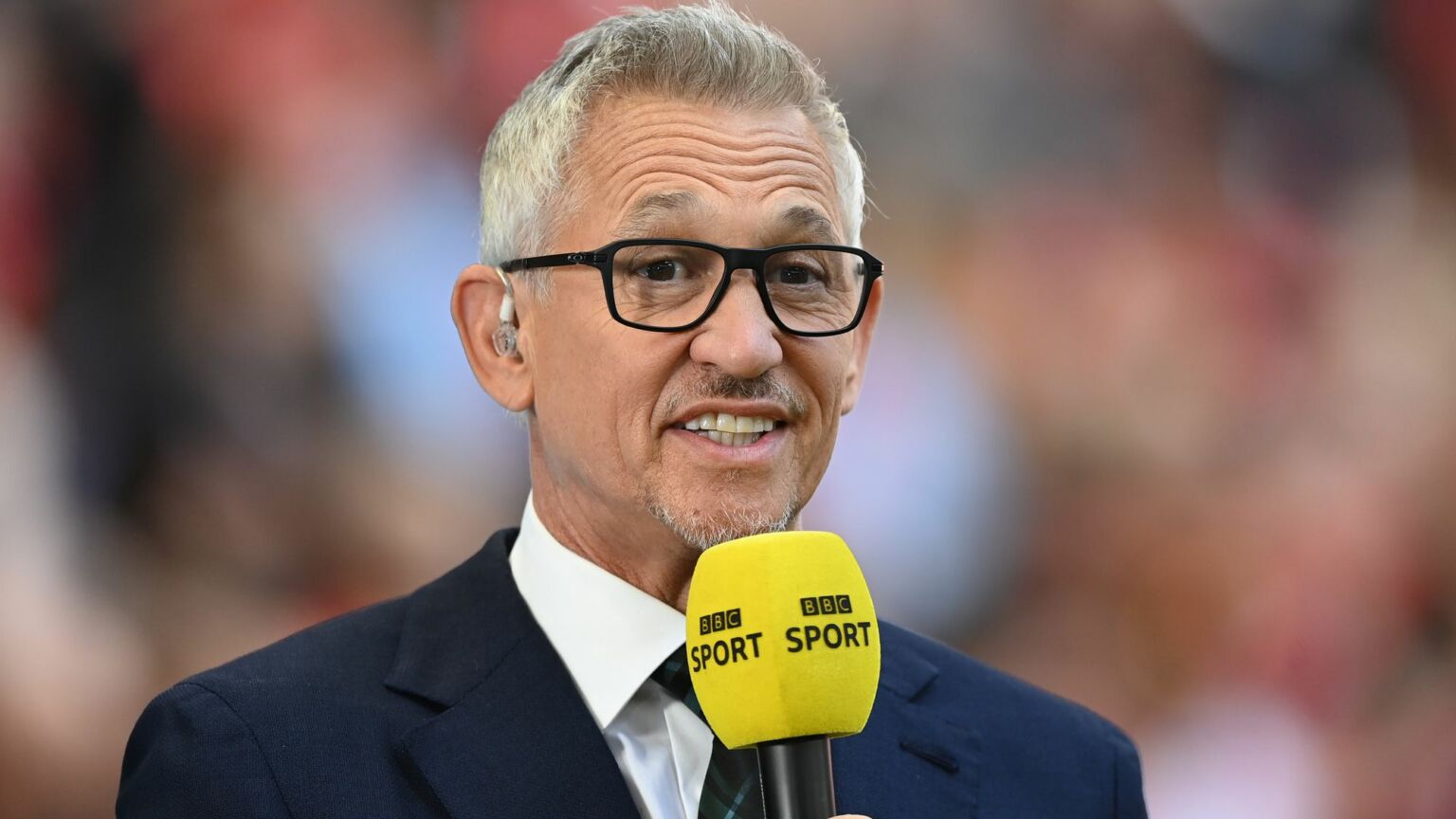 'Beyond awful… There is no huge influx. We take far fewer refugees than other major European countries. This is just an immeasurably cruel policy directed at the most vulnerable people in language that is not dissimilar to that used by Germany in the 1930s…'
This was how BBC sports pundit Gary Lineker responded to a video of home secretary Suella Braverman promoting the UK government's new Illegal Migration Bill. He used language not dissimilar to that used by my teenage daughter when I wouldn't let her go out dressed like that. 'Fascist!'
As a result of his latest political intervention, Lineker has found himself on more front pages than at any time since his last bruising encounter with the Hun, back in Italia '90. Which is hardly a surprise. After all, it did seem a bit strong to compare the latest Tory home secretary of colour to a Nazi. At least, I assume it was Hitler's Germany he was talking about, rather than the Weimar Republic of the 1930s?
In the interests of research, I watched the Suella Braverman video that prompted Gary's Godwin escalation. Now I am not denying that the Tories have ever used intemperate language when discussing the escalating small-boats crisis in the English Channel. But I have to say the Braverman video was disappointingly short of it. Especially after Gary had hyped it up so promisingly.
The most evocative and emotive term used by Braverman was probably 'must stop'. There were no references to blood and soil, flea-bearing rodents, or suggestions of an iron will and the summoning of a golden dawn. Braverman's speech reminded me less of the Nuremberg rallies and more of the successful pitch in 1984 – the actual year, not the book – by the future leader of the Southampton University Law Faculty Society to take over the office's administrative duties at my expense.
But does it really matter what Lineker says? After all, he's just another virtue-signalling TV celebrity, isn't he? Shoring up his reputation as a man of aching conviction and fathomless empathy, possibly sincerely, possibly to offset the bad publicity generated by various stories concerning his tax affairs, including an ongoing investigation as we speak.
Some will feel he is using his status for good. That his is a rare and courageous voice of decency and compassion in a world gone mad.
Others will feel that he should stick to football commentary, for which he is, after all, funded out of the public purse, by millions who disagree with his political views. They look wistfully back on the relatively apolitical sports broadcasting of Des Lynam and the recently departed Dickie Davies and to an era when one could dispute an offside decision without reference to the ECHR. They feel Lineker's constant intrusions into delicate matters of domestic policy are another example of a world gone mad.
His latest political intervention does seem particularly ill-judged. Gary was born in 1960 and is a bit older than me. The memory of the upheaval of the Second World War would have been that much more present. So perhaps he has a different perspective on a cohort roughly the size of present-day Kings Lynn, Yeovil or Ayr making it across the channel, undocumented, on an annual basis.
Even five years ago, those making these potentially lethal crossings numbered in the low hundreds. Last year, it was 45,000. This year? Well, Braverman has announced her determination to see it 'stop', so let's see.
Now, whether 45,000 is a huge influx is of course a subjective matter. Dispersed evenly across the British Isles, they would hardly change the landscape. Holed up, two or three hundred at a time, in what had been until recently a respectable hotel just down the road from your kids' school, and these unfortunate individuals tend to register somewhat more vividly on your radar.
It is entirely a matter for the BBC bosses whether they think Lineker has overreached his remit. I am certainly not calling for his metaphorical head, or for him to consider his position.
It might be tempting to complain that it is his rhetoric that is inflaming the situation and creating villains of those who simply want their nation's borders adequately controlled, but let's not play that game. There is far too much projection and blame already in the immigration debate.
We should also remember that this issue affects Gary more closely than many of us. He, after all, has spoken movingly about suffering 'racist abuse' due to his darkish skin. And, of course, he has welcomed an actual refugee into his home, for 20 whole days, or 'about a month', as he rounded it up helpfully in an interview. So he has at least put his mansion where his mouth is. Good for him.
James O'Brien, though, can fuck off.
Simon Evans is a spiked columnist and stand-up comedian.
To enquire about republishing spiked's content, a right to reply or to request a correction, please contact the managing editor, Viv Regan.