'No other country would put up with this'
David Frost on the Windsor Framework and the technocratic betrayal of Brexit.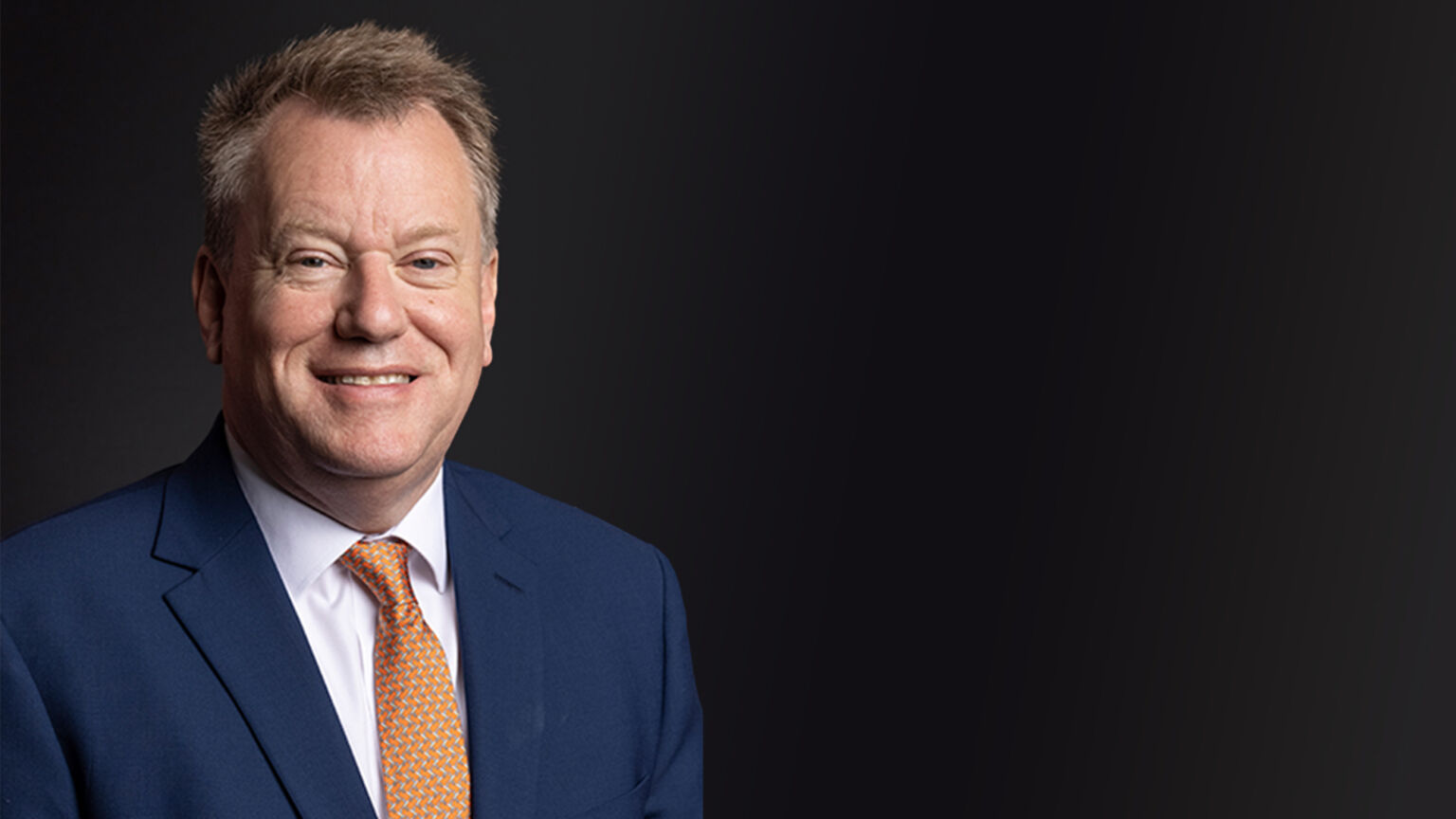 Rishi Sunak's Windsor Framework, which has recast Northern Ireland's relationship with the EU, has been roundly praised in the mainstream media. Since it was announced on Monday, the deal has been presented as a 'grown-up compromise', a sensible solution to the problems of the Northern Ireland Protocol. Finally, its cheerleaders claim, we can draw a line under the supposed madness of the Brexit years. Yet, under the terms of the framework, Northern Ireland will remain under the thumb of the EU, subject to its laws and court. So how much has the situation really changed? Are we at risk of losing Brexit to the technocrats?
David Frost, former chief Brexit negotiator and a cabinet minister in Boris Johnson's government, joined Brendan O'Neill on the latest episode of his podcast, The Brendan O'Neill Show. What follows is an edited extract from their conversation. Listen to the full episode here.
Brendan O'Neill: What is your overall view of the Windsor Framework?
David Frost: First of all, I can't quite bring myself to call it the Windsor Framework, because all they've done is renamed the protocol. So it isn't really a new framework at all. And that's one of the problems with it. Although it is sold as a change to the way things work in Northern Ireland, actually it is the same old framework. It is the protocol, very slightly amended, applied in a slightly softer fashion.
We're going to have to see how soft it is, as we dig into the detail over the next few weeks and see how it works. But I don't think it deals with the fundamentals. So I think it is oversold. It would have been more honest to say, 'Look, this is the best we can get. It's an improvement on the kind of operating model of the protocol, as we inherited it in 2019, but it is basically still the same framework.'
I would like the government to have said that this can't be a final endpoint – a sovereign country can't live with another country being sovereign in part of its territory. But it hasn't said that. The framework has been represented as a definitive settlement, as far as I can see – any further discussions happen within the framework, not outside it. And my real worry is that, although there are some technical wins in terms of operating it in a slightly more natural fashion, it's a strategic problem, because we're both now committed to maintaining the protocol and the framework indefinitely. And I don't see how that's right.
O'Neill: How do you think people in Northern Ireland will react to the framework and the continuing issue of sovereignty?
Frost: I think the DUP and Unionism more broadly in Northern Ireland have got a difficult problem now. Because I imagine everybody is a bit conflicted. On the one hand, there is the desire for life to get back to normal and for everything to be easy, and for some of the heat to be taken out of this issue. On the other hand, there is the understanding that there is still a sovereignty problem.
I think the British people would not accept this in any other part of the United Kingdom's territory, but many seem willing to accept it in Northern Ireland. And I do understand why that makes Unionists nervous. Everybody will now be telling them, 'You must go back to Stormont, we must get the show on the road again', and undoubtedly there are people in Unionism who think that. I think a lot may now hinge on whether the deal does anything like what it says on the tin. If there is a worry that the customs border in the Irish Sea will still turn out to be a meaningful thing, which I think it might, and that the Stormont Brake is really going to be unusable other than in extreme, political-crisis circumstances, then I think they'll have qualms. If it looks like it might work temporarily, then maybe they'll see things differently. I do think the DUP needs time and space to think properly about this.
O'Neill: Will the Stormont Brake help return sovereignty to Northern Ireland?
Frost: I am not at all excited by this, I've got to admit. I hoped that it would be better than it is turning out to be. First of all, it doesn't do anything about the stock of laws that already apply, of which there are a lot. Second, there already was a system in the protocol like this, whereby the UK government could block new EU laws within the scope of the protocol – and then there would be dispute-settlement. So the brake just extends that to amendments of existing laws, provided they're extremely significant, and says that Stormont can trigger it. But it's unlikely that amendments to existing laws – most of which are relatively trivial and day-to-day – are going to pass this test of 'significant disruption to daily life' – a test that will be in the hands of UK government lawyers. I don't see the brake really being usable in practice. Except in moments where there already is a big political crisis and this is one of the tools that we choose to use.
The other thing that I've not seen commented on much is what would happen if Northern Ireland did use this brake a lot. Suppose it turns out to be more usable than people think. What would happen is that you would have three regulatory systems developing. You'd have the EU set of standards, you'd have the UK's (hopefully diverged) set of standards, and then you'd have Northern Ireland's standards, which would be the old EU ones with some stuff taken out. I don't see how that helps Northern Ireland to develop its own system of standards. There will be tremendous pressure not to use the brake in practice and to stick with EU arrangements.
So, it's an extra tool – it's not worth zero. But the idea that this is going to stop the imposition of EU law is fundamentally wrong, in my view.
O'Neill: When millions of people voted for Brexit, they put these important questions like sovereignty and democracy back on to the political agenda. Are you worried that we might find ourselves being propelled into an era in which Brexit is little more than a technocratic question?
Frost: The technocrats are the people who got us into this situation. They are the people who have run the country for the past 30 years until 2016. They are the people who generated the politics of populism because people didn't like it. The problem is that sensible people seem capable of believing some really remarkably silly things, unfortunately. All the technocrats who say this is a sensible arrangement, and we shouldn't worry about it, apparently seem quite happy. All these people are quite happy to live with another country having a say over what happens in our country. And that is not a sensible thing at all. It's an extremely unusual thing.
Unless you're a member of the EU, no other country in the world has to put up with this sort of thing. And I don't see why we should, either. That's not what Brexit was about. So I do worry that technocracy is coming back. People like you and I know that it's not ridiculous to believe that countries should be run in the interests of people within that country. That has become a very radical statement, but I really don't see why it should be.
David Frost was talking to Brendan O'Neill on the latest episode of The Brendan O'Neill Show. Listen to the full conversation here:
Picture by: UK Parliament.
To enquire about republishing spiked's content, a right to reply or to request a correction, please contact the managing editor, Viv Regan.