The St Louis killing that went viral
The media have reduced murder to clickbait.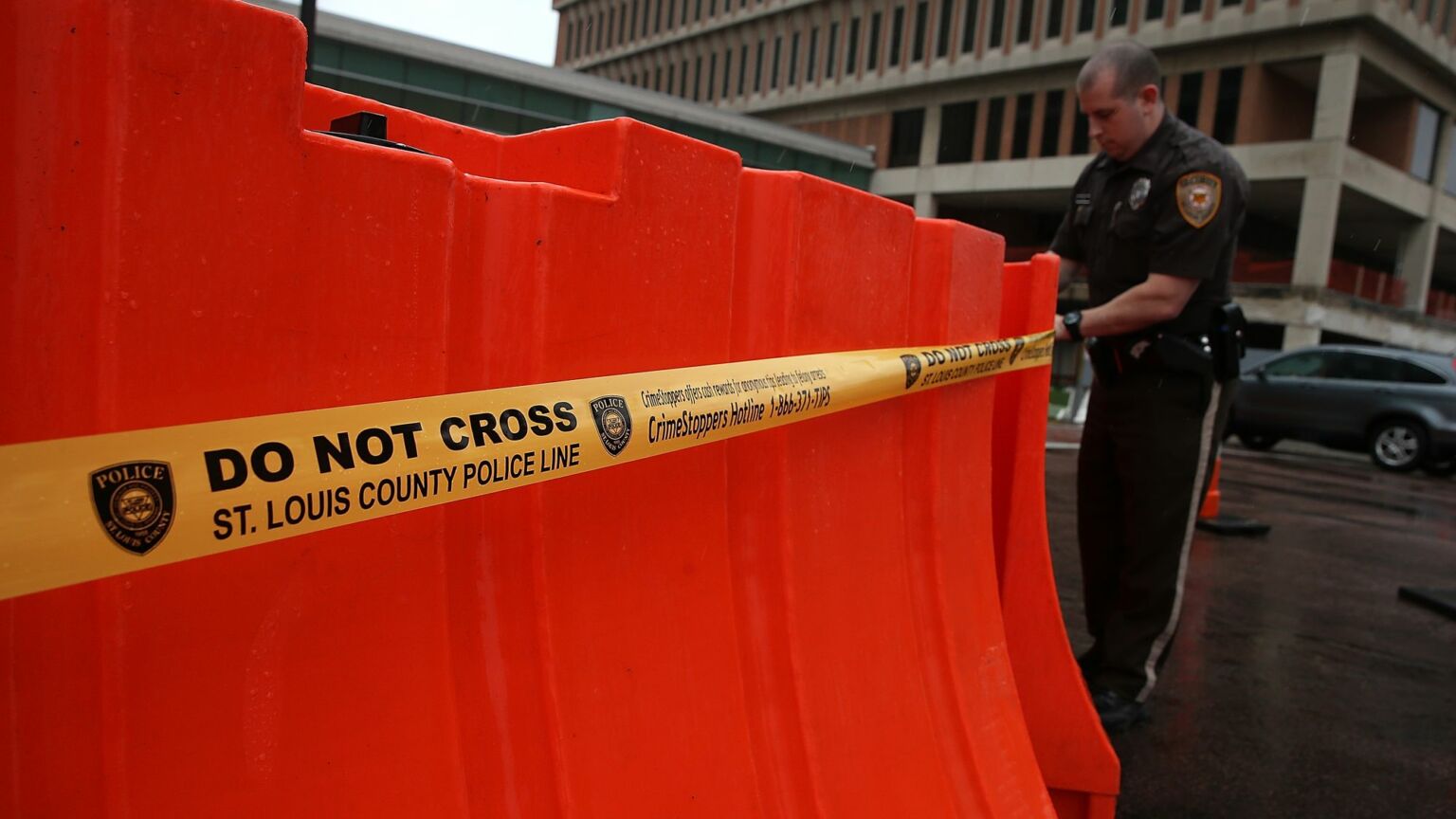 'He was a nice, quiet individual. He kept to himself', said one worker at a petrol station frequented by David Saldana, a homeless man who lived in St Louis, Missouri. 'He would come in and then he'd go a couple of days without coming in and then he'd come back and get his little snacks.'
This week, Saldana was murdered. On Monday morning, as Saldana sat on a curb, a man stood over him and shot him dead. It looked like an execution. We know that because mobile-phone footage of the killing has since appeared on social media and across mainstream news sites.
One wonders what the news angle is here for British news outlets like the Independent or the Metro, both of which have written up this story and reposted parts of the video. St Louis police have arrested a suspect, Deshawn Thomas, and there appears to be little backstory to the killing. What's more, such murders are sadly far from uncommon in St Louis – a city that has the highest murder rate in America.
Of course, what separates Saldana's killing from others of its ilk is the simple fact that it was caught on camera. That's why it has been seized upon by media around the world. It's murder as entertainment. Murder as clickbait. Hence, news sites write headlines like: 'This is the horrific moment…' and 'Warning: graphic content'. Such warnings serve as a pious nod to social conventions around respecting the dead, while tacitly encouraging readers to click on the link.
The news-reporting principle, 'if it bleeds it leads', has clearly been given a macabre update. And it's not confined to reporting on murders. Reporting on the war in Ukraine, for instance, also seems to have dwelt on the spectacle of death. Mainstream broadcasters regularly show drone footage of a mass of bodies or soldiers caught in the open by artillery fire.
Defenders of this style of journalism will argue that such footage conveys the truth of the world we inhabit. That it shows the human cost of Russia's unprovoked war on its neighbour, for instance. Broadcasting this footage, so the argument goes, is necessary to fully inform viewers about the bleak realities of the world.
The coverage of David Saldana's murder says otherwise. It has enlightened no one. Instead, it encourages and cultivates a sadistic voyeurism. The tragic taking of a human life has been reduced to a 45-second clip, and packaged up for the grim entertainment of others.
This casual reposting of death is grotesque. The people captured in these clips are divested of their human meaning. They appear insubstantial, like characters in a videogame or action film. NATO itself seems to have succumbed to this thinking. Last month, it tweeted that 'Ukraine is hosting one of the great epics of this century'. It even likened this war, which has cost hundreds of thousands of lives, to Star Wars.
We should demand better of ourselves and of our media. We can seek to understand the world as it truly is without reducing death to entertainment. The taboo around showing death is born of respect for the victim. But it is also about respect for ourselves. Voyeurism is a vice we are all prone to – and one that we should keep in check. When indulged, it can so easily chip away at our humanity.
Henry Williams is a writer based in London.
To enquire about republishing spiked's content, a right to reply or to request a correction, please contact the managing editor, Viv Regan.