When did we gays become so intolerant?
The demonisation of Kate Forbes shows that the bullied have become the bullies.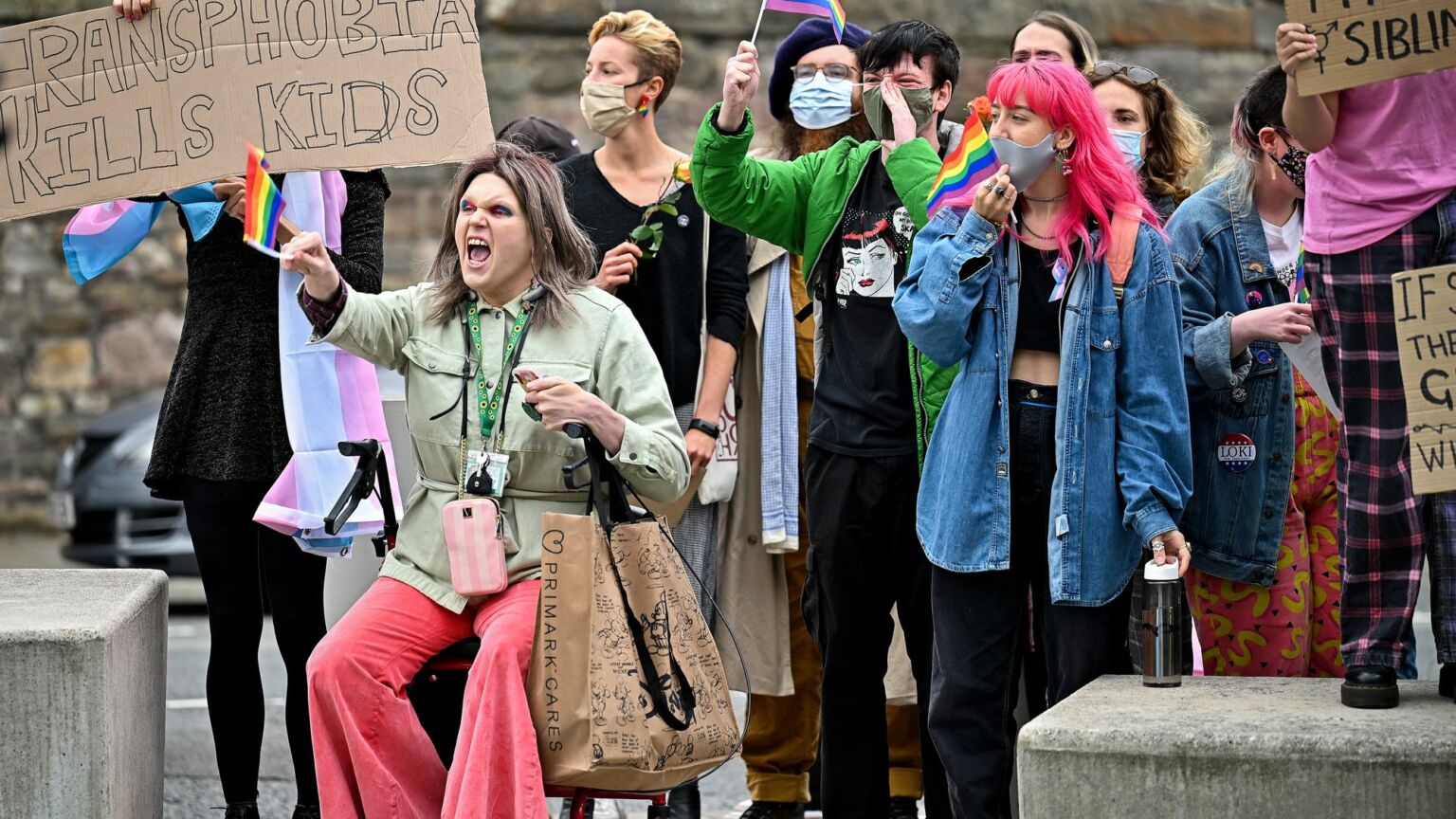 Scotland's LGBT movement is fast becoming a salutary example of what happens when the bullied become the bullies. We gays were once the underdogs, a smart and liberal community that stood up for itself with dignity against a legion of hatchet-faced bigots and Bible-bashers. We made up for a lack of political influence by being poets, theatre directors and designers (and okay, the occasional hairdresser). Now it seems this once-noble community of independent thinkers wants to gallop across Scotland looking for heretics and witches to burn.
The latest trigger for our collective gnashing of teeth is SNP leadership candidate Kate Forbes, who last week reiterated her belief that marriage should be exclusively for a man and a woman. It's something to do with the Bible, she says.
Amid a bitter backlash, lesbian MP Mhairi Black compared Forbes' stance to racism. Lesley Riddoch, a self-professed LGBT ally and SNP intellectual luminary (a role with surprisingly few entry requirements), wailed that she felt like she needed to sit down and cry. Bless.
Don't get me wrong, life in Scotland once felt designed to make gay people inimical to organised religion. As recently as 2012, a Roman Catholic bishop, Philip Tartaglia, blamed a gay MP's homosexuality for his untimely death. David Cairns had actually died of pancreatitis. A church spokesman then tried to rescue the situation by asserting that, even if the bishop had been mistaken in this case, gay sex was still fundamentally dangerous. As many a priest can attest.
If today's debate about Forbes resembles some form of strange SNP psychodrama, that's because it is. Whisper it gently, but Scotland is not as woke as Sturgeon and her coterie like to think. That is why Forbes' failure to stick to the script has caused such panic. What if the ruling clique has been kidding itself? Might Scots have ignored the SNP's woke agenda until now simply because they were preoccupied with Scotland's many social problems, like dysfunctional schools, hospitals contaminated with legionnaires' disease and ferries that can't reach the Hebrides?
For the SNP-Green government's Ancien Régime, with puffed-up entitlement that would make the Bourbons blush, Kate Forbes is dismissed as some sort of despicable sans-culotte. Last week, five of her backers immediately pulled their support over her views, and the Greens briefed that a Forbes leadership would scupper any cooperation deal. Yet here's the thing, as of Sunday, Forbes still leads the polls among Scottish voters.
So why did the leadership of the SNP fail to read the public mood so badly? One reason is that it has surrounded itself for the past decade with a veritable jerk-circle of LGBT activists who bear little or no resemblance to mainstream lesbians and gays, never mind the rest of Scotland.
Take drag queen by night and political adviser by day Nancy Clench, real name Nathan Sparling, who became the hit performer at the SNP's 2017 conference, with his outré jokes about fisting. Few would expect the inhabitants of Skye, Lochaber and Badenoch, Kate Forbes' rural constituency deep in the Scottish Highlands, to have such an easy familiarity with anal stretching.
The funny thing is, Forbes and her attitudes are nothing new in the SNP. When I was campaigning for gay rights in the 1980s, a decade before Mhairi Black was even born, the SNP was led by Gordon Wilson, a devout member of the Free Church of Scotland to which Forbes today belongs. In 2000, the Labour-led Scottish government repealed Section 28, the 1988 law which had prohibited the 'promotion of homosexuality' by local authorities. But before it was passed, the repeal was opposed tooth and nail by Brian Souter, a member of the fiercely evangelical Church of the Nazarene and then one of the SNP's biggest backers. He even organised a privately funded referendum to oppose the change.
The SNP leadership now worries that under Forbes the party could revert to something closer to a more 'traditional' morality. Or at least to a morality that does not involve constantly trying to challenge social norms. The irony, lost on the LGBT lobby, is this might not be a bad thing for gay people. While the likes of Souter and Forbes are no cheerleaders for the gay community, they are not the ones promoting the medicalisation of young lesbians and gays in the name of trans rights. They're not the ones sending weird LGBT groups into schools to fill kids' minds with garbage about an endless menu of gender identities. Nor do they want to redefine same-sex attraction as 'same-gender attraction', effectively erasing the very meaning of homosexuality. That'll be Mhairi Black and the loudmouth spokesnonbinaries of the LGBT lobby.
The bullying of Kate Forbes doesn't just undermine the reputation of gay people among the Scottish public, who watch aghast as a moderate, likeable woman is cancelled because of her deeply held personal views. It also undoes the brave, careful work of gay activists in countries like Ghana, Egypt and Uganda, or the more than 60 other countries worldwide where homosexuality is still criminalised. These activists have to battle just to be allowed freedom of association. Against them are an array of well-funded Muslim and Christian fundamentalists who openly describe gays as evil. These ghouls often claim that gay people are agents of a demonic struggle against Christianity or Islam. Give gays rights, they say, and Christians or Muslims will be hunted from public life. But isn't that exactly what the LGBT movement is doing in Scotland, thereby handing our greatest enemies the best possible ammunition?
It's also historically illiterate for our self-absorbed movement to view Christianity with such hostility. The gay-liberation movement did not arise out of a vacuum. As historian Tom Holland argues in Dominion, most social-justice movements in the West have been inspired, unconsciously or not, by the Christian impulse to uplift the oppressed. Holland traces the mantras of the LGBT movement, including that trans people are the 'most vulnerable and oppressed community', through a direct Christian lineage back to Saint Gregory of Nyssa in the 4th century and beyond, to you know who.
In any case, even if our brothers and sisters in places like Uganda or Ghana didn't need us to behave better, and even if we ignore the role of Christianity in inspiring our own movement, we ought to be more charitable to Kate Forbes out of sheer self-respect. For one thing, by challenging us, debate and disagreement sharpen our own arguments.
In fact, engaging with our critics is more important than even that narrow self-interest. The real question gay groups should be asking is how can we try to find common ground with others. Gay rights cannot be a zero-sum game where we take and everyone else gives. That is not what citizenship of a shared polity is about.
Malcolm Clark is a TV producer.
To enquire about republishing spiked's content, a right to reply or to request a correction, please contact the managing editor, Viv Regan.