Kate Forbes' opponents are the truly intolerant ones
Apparently, opposing gay marriage and gender self-ID makes you unfit to be Scottish first minister.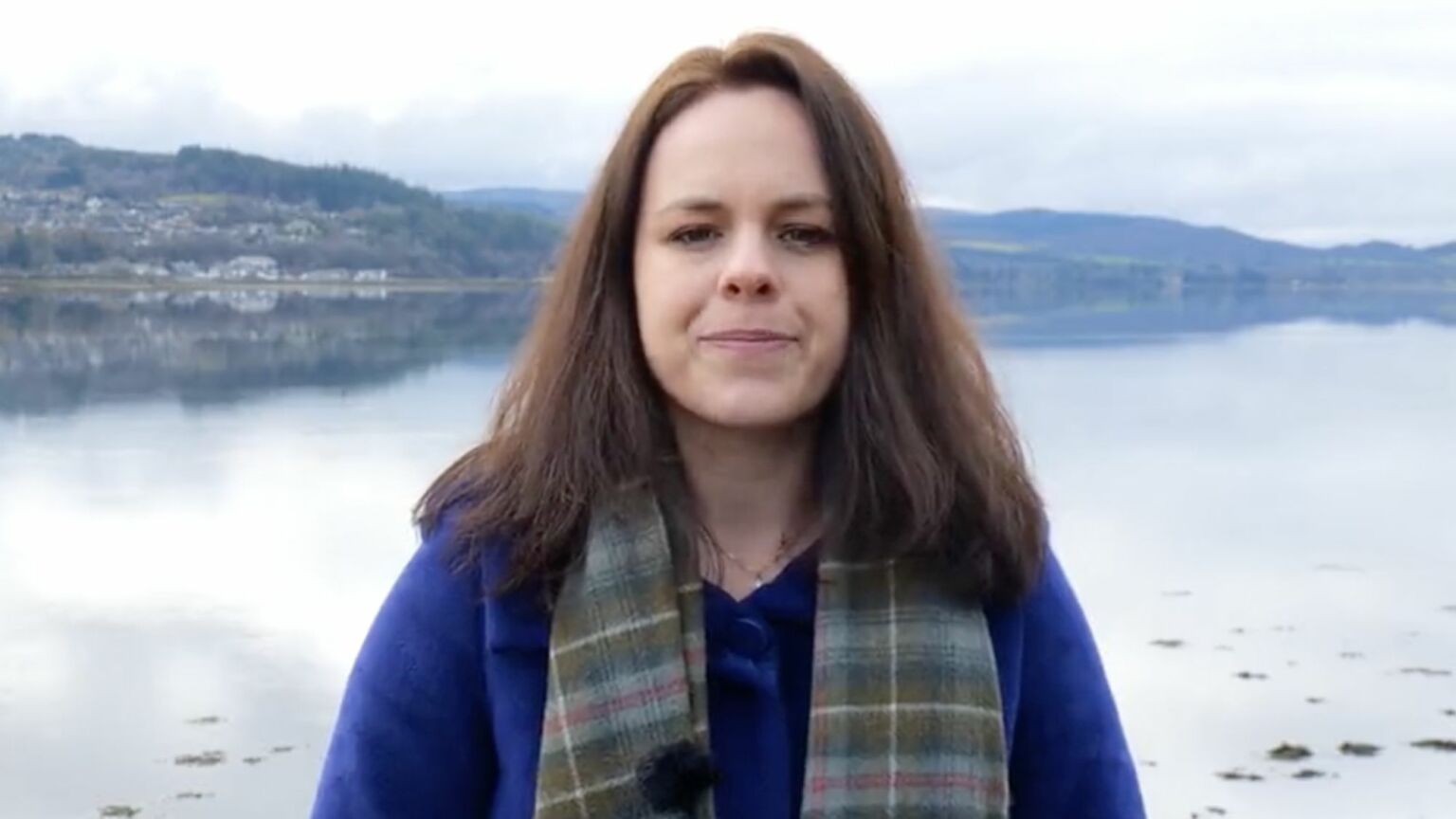 There I was thinking this SNP leadership race would be boring – that following Nicola Sturgeon's surprise resignation speech last week we'd be left with a dull coronation of the next-in-line. But following the bowing out of presumed successor Angus Robertson, and the rearing of the culture war into view, what we've ended up with is already surprisingly spicy.
For one thing, two of the three candidates running to be the next Scottish first minister are gender-critical. Ash Regan, who resigned from the cabinet over the Gender Recognition Reform Bill, the madcap piece of legislation that brought Sturgeon down, was first to announce. Kate Forbes, Scotland's evangelical Christian finance secretary, has also thrown her hat into the ring – and made clear that, had she not been on maternity leave at the time, she wouldn't have voted for the bill, either.
Humza Yousaf, pitching himself as Continuity Sturgeon, is the only candidate keen to leave that albatross hanging around his party's neck. Under his leadership, he says he'd fight tooth and nail for the right of confused 16-year-olds to swiftly change their gender, and for men to be given access to women's spaces simply because they say they are women – the key impacts of a bill that is opposed by an overwhelming majority of Scots.
It is perhaps a sign of the times that, as far as SNP bigwigs are concerned, Yousaf isn't the mad and unelectable one in this race. That mantle apparently belongs to Forbes, because – as she made clear in a couple of explosive interviews last night – she actually believes in the teachings of the church to which she belongs, the socially conservative Free Church of Scotland. Alongside opposing gender self-ID, the 32-year-old MSP has also said she wouldn't have voted for gay marriage had she been in Holyrood at the time. Pro-life comments of hers have also been dredged up.
For what it's worth, Forbes has been quick to say that she has no intention of rolling back gay marriage – only that she holds to the traditional definition of marriage and would have voted in line with her conscience. 'I would have respected and defended the democratic choice that was made. It is legal right now and I am a servant of democracy, I am not a dictator', she told the Scotsman yesterday. Forbes has also implied she could back some form of buffer-zone law for abortion clinics, suggesting she doesn't intend to foist her anti-choice views on her party or the public, either.
Of course, this has done nothing to quell her critics. 'It's not enough to say that there will be no rolling back', tweeted SNP MP Stewart McDonald, 'we need a first minister who will govern for LGBT people and who understands our anxieties and ambitions'. Five of her own backers have pulled their support over the past 24 hours. The Scottish Greens are briefing that they would pull the plug on their cooperation deal with the SNP if Forbes gets anywhere near Bute House. And Pink News has written its inevitable hit piece.
What a bizarre if predictable reaction. Were Forbes running to lead the Scottish Feminist Party or the Glasgow wing of Stonewall, her detractors might have a point. That a party solely devoted to Scottish secession is insisting any future leader be not only a social liberal, but a gender ideologue to boot, speaks to the warped priorities and deep intolerance of the SNP. All this because, as a matter of conscience, Forbes holds views on gender and sexuality that are mainstream within many religious communities in the United Kingdom.
Across the political spectrum, we seem to have ushered in a kind of reverse religious test. Remember when Tim Farron was hounded out as leader of the Liberal Democrats, because of his own evangelical Christian beliefs? Or when everyone realised Jacob Rees-Mogg was a Catholic on top of being a Tory, and so wasn't exactly down with abortion? Time and again, politicians of faith are being hauled over the coals for holding views – often privately, with little to no bearing on their core brief – that offend contemporary sensibilities.
spiked is a liberal, humanist publication – which for us means being pro-choice, pro-gay-liberation and decidedly anti-woke. But you don't need to share the views of Kate Forbes or any other politician of faith who has been cancelled and shamed to see the pattern emerging. Forbes' opponents are the truly intolerant ones here.
Tom Slater is editor of spiked. Follow him on Twitter: @Tom_Slater_
Picture by: Twitter / _KateForbes .
To enquire about republishing spiked's content, a right to reply or to request a correction, please contact the managing editor, Viv Regan.