This is bigger than Jeremy Clarkson
Cancel culture is sanitising our society. Time to stand up to it.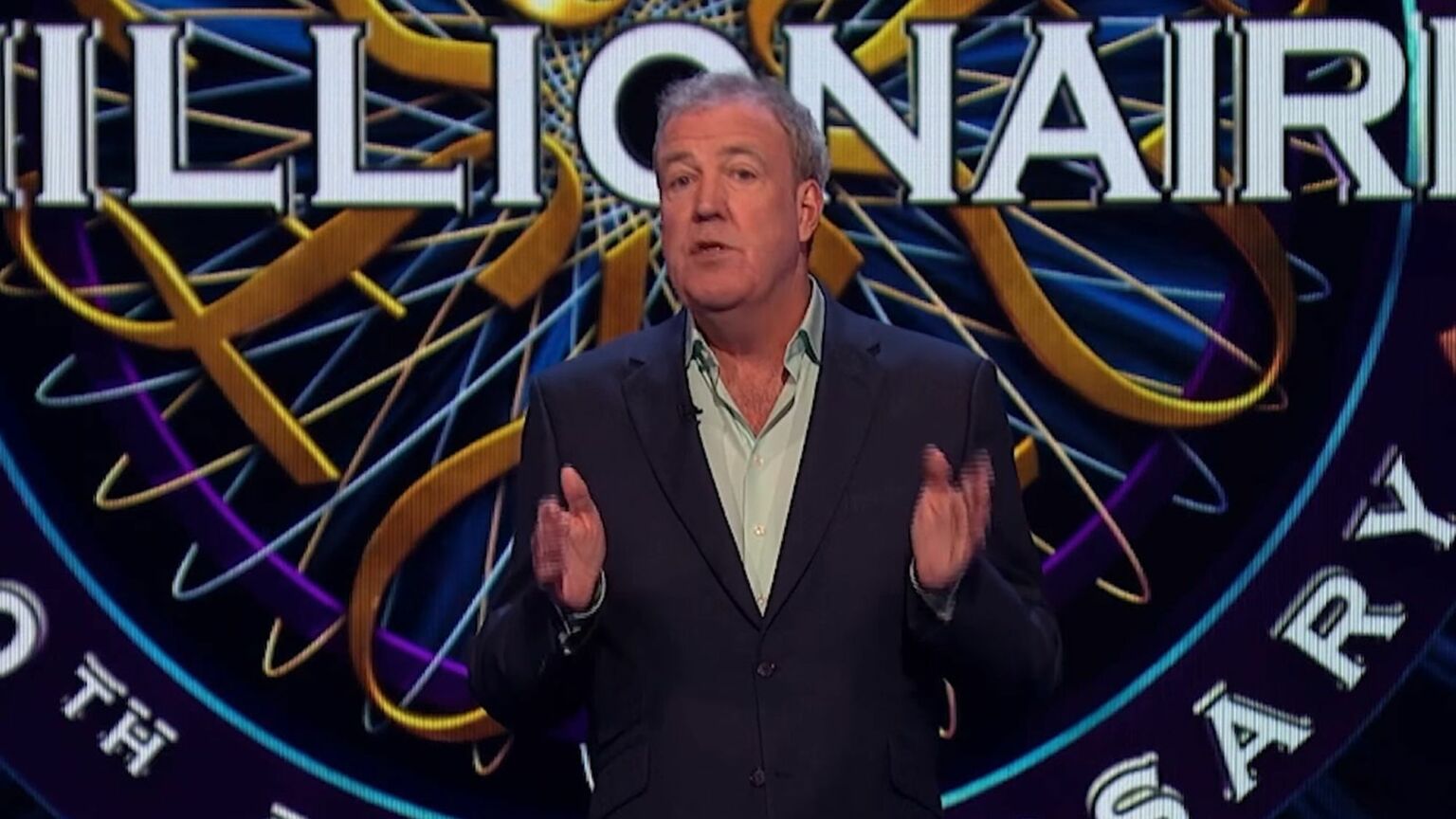 So, Jeremy Clarkson has been cancelled – again. First he lost his Amazon Prime deal, now he's been dropped as host of ITV's Who Wants to Be a Millionaire?. And all because he made an offensive, poor-taste joke about a member of the royal family.
A source inside Amazon Prime has denied that Clarkson's now infamous Sun on Sunday column – in which he said he hated Meghan Markle so much that he dreamed of the day she'd be paraded naked through the streets and pelted with excrement – had anything to do with the streaming giant deciding to part ways with him, after his already-commissioned series are complete. Nothing to see here: just another 'commercial decision'. One that neatly coincided with a transatlantic media firestorm calling for Clarkson's head.
ITV has made no such denial, all but confirming that Clarkson has been dropped from the quiz show he has helmed for eight series because of one offensive article. In an interview published today, ITV boss Carolyn McCall tells Variety that Clarkson's contract will not be renewed, while patting herself on the back for the company's swift condemnation of his Markle column.
Now, I'm not a Jeremy Clarkson fan. The posh pub-bore thing has never been for me. I had no idea that Who Wants to Be a Millionaire? was still on television. But I can't help but feel that his double cancellation marks a dark day for our culture – confirming that, as a society, we continue to barrel down a humourless, illiberal and deranged path.
Because here's the thing about that column. It was a joke. A bit of botched comedic hyperbole. The turd-throwing naked thing was also a reference to a scene from Game of Thrones, rather than some creepy fantasy of his. Yes, it was a joke that didn't land, that struck many people as cruel. But it was a joke – and one, lest we forget, that was aimed at a target of immense privilege.
What it wasn't was a piece of misogynistic incitement to violence, as various politicians, commentators and TV execs seem to think. Indeed, even after the article had been retracted and Clarkson had apologised, MPs still called on the newspaper to take further action. BBC presenter Chris Packham took to Twitter to demand Clarkson be jailed. This alarmist, censorious view – which conflates words with violence and presents the masses as easily swayed by coarse humour – used to be confined to students' unions meetings. Now it's common sense among our cultural and political elites. Which is very bad news for free expression.
Whatever your views on Clarkson, his cancellation really should trouble you. It confirms that we're entering a sanitised cultural and political era, in which TV studios expel anyone who offends polite-society sensibilities and MPs feel empowered to dictate what sort of columns can and cannot be published; in which there is apparently no room for a bit of poor-taste, for controversy, for what we used to call 'characters', even ones as affected as Clarkson.
His response to the furore has shown the chilling effect in action. In his second grovelling apology, Clarkson said the Meghan joke was a dreadful oversight and that he'd do his best to do better – even if that means blunting his writerly edge. 'It's hard to be interesting and vigilant at the same time', he wrote on Instagram. 'You never hear peals of laughter coming from a health-and-safety seminar. But I promise you this, I will try.' How thoroughly depressing.
This isn't just about him, either. Every cancellation sends a message – telling us all that we'd better watch our words or else. All of this is guaranteed to produce a political and cultural climate in which mouthing acceptable opinions is prized over creativity, daring and even telling the truth. If we're honest, we're already there. Which is why newsreaders are still solemnly referring to that rapist Adam Graham as 'she'.
Then there's the double-standards. Many of the people who have condemned Clarkson have happily defended people of their own political tribe when they've stirred the pot. Such as when up-and-coming comic Sophie Duker joked about 'killing whitey' on the BBC in 2020. Or when Jo Brand joked on Radio 4 a year earlier about throwing battery acid at Nigel Farage – a case closely resembling Clarkson's, in which her critics also demanded she be locked up for what was clearly a joke.
We desperately need some consistency, and a lot more courage – including, though this is easy for me to say, from the targets of cancel culture, who all too often apologise rather than stick up for themselves. If nothing else, the Clarkson case should dispel the myth that cancel culture is about 'accountability' – about telling people where they have gone wrong so that they can apologise and learn from it. Clarkson has apologised. Twice. The article has been retracted. He's done everything that's been asked of him – and still it wasn't enough. Because, as we all know, cancel culture isn't about accountability. It's about censorship. It's about harming people you disagree with. It's about sanitising politics and culture in line with the preferences of our easily offended elites.
Time to stand up to it.
Tom Slater is editor of spiked. Follow him on Twitter: @Tom_Slater_
Picture by: YouTube / Who Wants To Be A Millionaire?.
To enquire about republishing spiked's content, a right to reply or to request a correction, please contact the managing editor, Viv Regan.