The battle of the snowflakes
This right-wing outrage culture is not helping the fight against wokeness.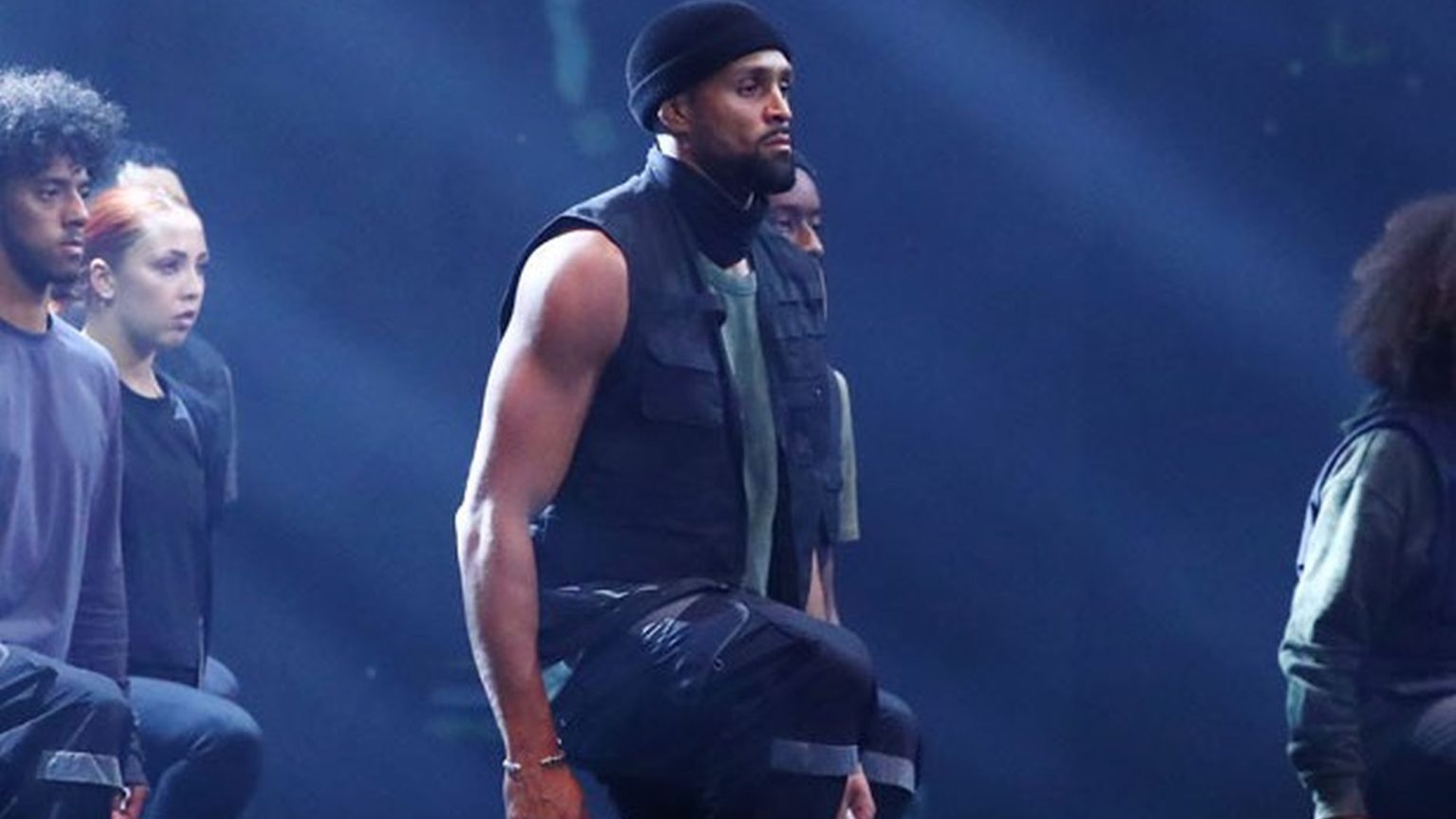 In recent days, the internet has been alive again with the sound of fury, as angry mobs have rattled off tweets and formal complaints against an artist for having the temerity to express themselves in a way some found unacceptable. That artist was Ashley Banjo.
While the latest PC witch-hunt against JK Rowling and her allegedly transphobic new novel was waged by the woke left this week, a mirror-image culture-war skirmish also came to head.
Diversity, the dance troupe led by Banjo, made an explosive return to Britain's Got Talent a few weekends back. In a routine about coronavirus and racism, they threw up balled fists, re-enacted George Floyd's killing and of course proclaimed Black Lives Matter, in protest against the 'virus' of racial inequality.
Then all hell broke loose. This week broadcast regulator Ofcom said it had closed an investigation into the performance after a whopping 25,000 complaints, which variously alleged that the performance was unsuitable for children, politically biased, anti-police and anti-white.
That Ofcom cleared ITV of any breach of broadcasting rules, taking the unusual step of publishing an eight-page assessment setting out its arguments, only fanned the flames again, with many right-wingers complaining of double standards.
With echoes of the Rowling row, over a book that isn't even out yet, it looks like many of those who complained about Diversity either hadn't watched the routine or sought it out in order to be outraged. Just four per cent of the complaints came in soon after the show was aired, the rest trickling in over days and weeks as news stories about the controversy piled up.
Most of the specific complaints made don't hold much water – particularly the idea the routine was 'racist towards white people' or 'encouraged violence against the police'. No fair reading of the performance, in which a cop kneels on Banjo's neck at one point, supports that – unless you think depicting an act of alleged racial police violence is in itself anti-white and anti-police.
As for the claim it was too political, and inappropriately backed a political organisation, that is a bit more tricky. Ofcom ruled Diversity was supporting the sentiment of Black Lives Matter, not the organisation. And for many, Black Lives Matter is just an anti-racist slogan; they are blissfully unaware of the crackers identitarian ideas of the organisation itself.
While the routine was still political, suffused with the kind of extreme racial pessimism that has exploded into the mainstream in recent months, I'm not convinced this is a hill worth dying on. In the end, supposed free-speech advocates raging against dance troupes they disagree with is just not a good look.
Arguably even worse than the outrage over BGT was the outrage over Frankie Boyle's BBC show New World Order, after a clip from last week's episode was ripped and put out online in recent days.
In it, an assemblage of comedians discuss the proposition 'Black Lives Matter glosses over the complexities of a world where we all need to come together and kill whitey'. At one point, Sophie Duker says 'when we say we want to kill whitey, we don't really mean we want to kill whitey… we do'.
This was met with allegations that she was celebrating violence against white people, which is complete cobblers. It was a lame identitarian pose, sure, but it really wasn't racist.
Indeed, in the clip Duker makes clear that her real target is 'whiteness', a 'capitalist construct', which actually 'hurts white people'. While you'd need a PhD in critical-race theory to properly catch her drift there, it's pretty clear she isn't talking about anti-white pogroms.
Nevertheless, it was leapt on by various anti-woke commentators and even some prominent politicians. Tory London mayoral candidate Shaun Bailey called it 'hate speech, plain and simple', and Tory MP Ben Bradley said he had made a formal complaint.
The BBC has robustly defended Duker and the show.
Now, again, there's a huge amount of double standards here. The BBC is usually incredibly sensitive to allegations of racism, and its 'comedy' output has become so homogeneously right-on that the new director-general has made balancing it out one of his key priorities.
Many people understandably resent being subjected to such sneeringly woke material, produced on their dime, when the prospect of an entire BBC panel mocking Remainers or identitarians seems ludicrous at this point.
But while it's one thing to point out double standards and groupthink at the BBC, some have gone further – wilfully misrepresenting what Duker said and labelling her words as hateful in a way they would deride if it was some Twitter irritant going after JK Rowling.
The comparison to the anti-Rowling mob is, yes, a little unfair. Certain commentators may be a little overly exercised about Banjo and Duker, but they clearly don't want them unpersoned – for the tapes of their performances to be burned and for them never to work again.
But railing against hypocrisy can so easily lapse into hypocrisy. Some anti-woke types have ended up deploying the tactics they would usually decry, and demanding censorious standards be imposed more fairly, rather than challenging them on principle.
For all the problems with the media, and its insufferable institutional wokeness, a battle of the snowflakes is really the last thing we need.
Tom Slater is deputy editor at spiked. Follow him on Twitter: @Tom_Slater_
Picture by: YouTube.
To enquire about republishing spiked's content, a right to reply or to request a correction, please contact the managing editor, Viv Regan.