The shamelessness of Keir Starmer
There is no principle he won't betray or promise he won't break.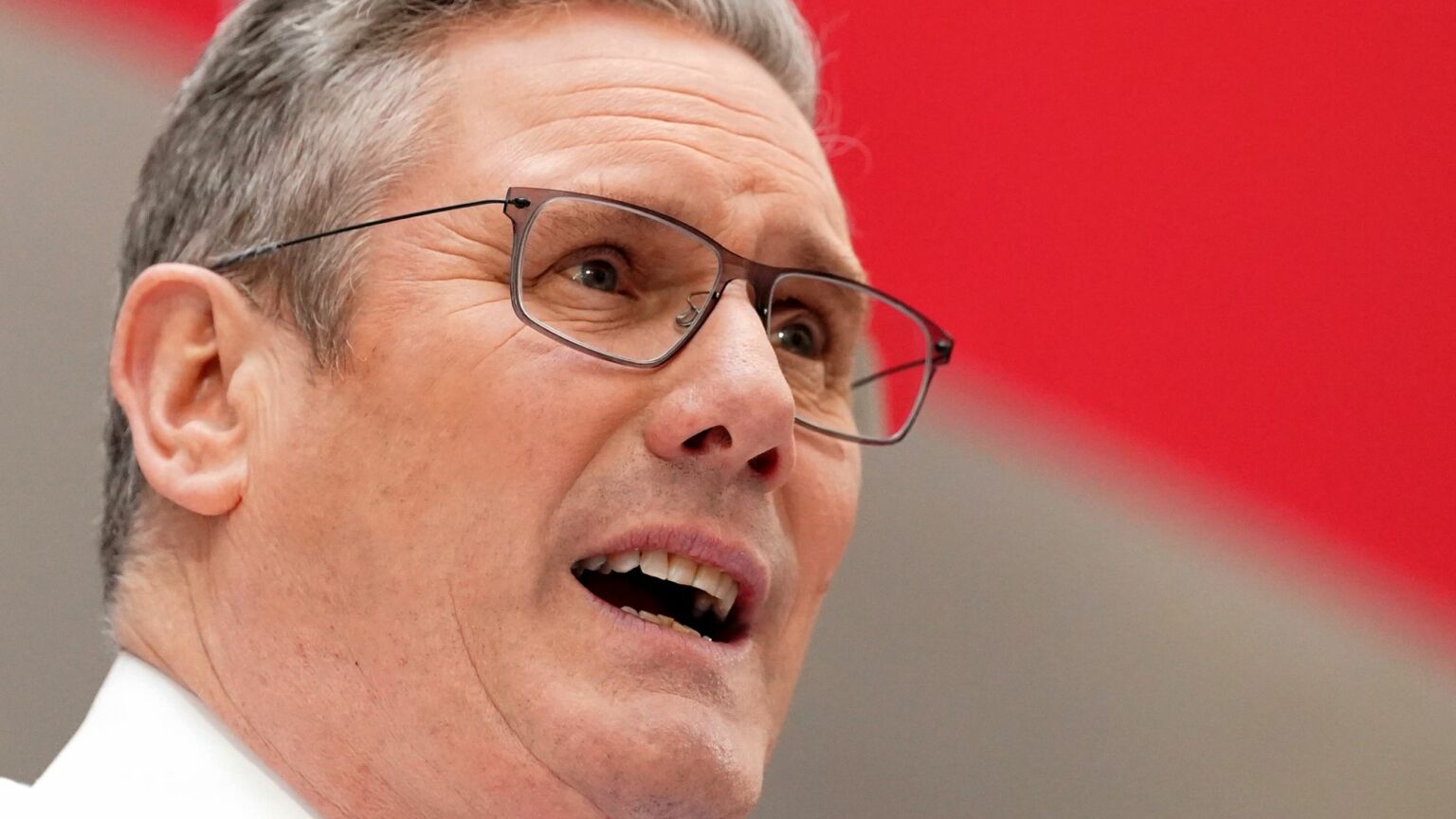 Most politicians who reach the very top of the tree have a superpower. Margaret Thatcher's was iron resolve, Tony Blair's was charm and – at least on the way up – Liz Truss's was her preposterous levels of self-belief.
Sir Keir Starmer's is shamelessness. Earlier today, the Labour leader appeared on BBC Radio 4's Today programme. He was hoping to unveil his 'five missions' for the country under a Labour government. Instead, he was taken to the cleaners by host Amol Rajan, over his industrial levels of promise-breaking and flip-flopping on key issues.
Rajan skewered the Labour leader for his u-turns on Jeremy Corbyn's fitness to represent the Labour Party, his pledge to scrap student tuition fees and his solemn promise to nationalise utilities. There wasn't even time to go into his multiple deceptions over Brexit, but the weight of evidence for the prosecution was so overwhelming that there did not need to be.
Starmer protested that circumstances have changed. He sought to characterise his prior pledges as mere statements of principle and values. But his inquisitor was having none of it. The whole point of an unconditional pledge, Rajan pointed out, was that it should be 'resilient' against changed circumstances.
Before the Today programme fisking, the Labour leader had just waltzed through a rather patsy TV interview on BBC Breakfast, in which he executed yet another flip-flop – this time over whether Shamima Begum should get her citizenship back. He used to think she should, but now he thinks she shouldn't, because 'national security has to come first'.
So he was probably expecting more kid-gloves treatment from the BBC's flagship radio show. But instead of being able to waffle on about his five missions, he was well and truly skewered.
Starmer's plight produced some rare moments of good morale among senior Tories, with former cabinet minister Simon Clarke going on the attack and pointing out: 'Once again we see Keir Starmer switching positions when it becomes clear his actual instincts are politically toxic.'
Conventional wisdom might suggest that a would-be prime minister who has to repeatedly abandon his beliefs on big issues is heading for defeat. But the reputation of the current Conservative government is so poor – partly thanks to multiple broken promises of its own, as well as plummeting living standards – that those normal rules of political gravity appear to have been suspended.
Labour strategists now believe that Starmer will incur very little damage from these kinds of u-turns, so long as the position he moves to is more in tune with the British public than the position he moves away from. In particular, almost everything he says and does these days is aimed at convincing socially conservative voters who backed the Tories at the last election that he is a safe alternative.
A previous Labour leader from the 'soft left' of the party built up big opinion-poll leads doing just this, and yet he went on to lose two General Elections. That was Neil Kinnock, who conducted 180-degree turns on everything from unilateral nuclear disarmament to membership of the EEC. Clearly, the ensuing loss of authority cost him dearly, first against Margaret Thatcher in 1987 and then against John Major in 1992.
Starmer is much closer to Kinnock than to Blair, in terms of raw vote-winning ability. Yet the Tories are so degraded there is every chance voters will choose to overlook the fact that he has decided to dump most of his previous positions.
To make the leader of the opposition's sheer untrustworthiness tell against him, the Conservatives will need not only to drastically improve their own performance in government, but also to lead voters to fear that Starmer will revert back to his previous positions if he gets into power.
That's possible. But how likely does that seem, given that it would all but destroy his chances of winning a second term? Clearly, he will do anything to be in office. A dirty but pragmatic deal looks close to being sealed between Starmer and the British floating voter, in which the latter decides: 'We know you'd sell your own granny to get in, so just keep doing as we wish or you'll be out on your ear.'
They don't like him. They don't rate him. They certainly don't trust him. But perhaps they see him as an instrument they can use to give the still more tarnished Tories the kicking they so richly deserve. Starmer's Achilles' heel is his failure to offer anything convincing or tough on the small-boats crisis and the failure of Britain's asylum system. On that issue alone, the overall Labour Party sensibility still has Starmer in its grip.
But could the Labour leader go against that as well? Might he choose not to oppose the government's plan to prevent those who arrive illegally from claiming asylum or staying in the UK? It would cause uproar in his party and among the wider liberal establishment. But key target groups of voters would appreciate such a shameless flip-flop, perhaps above all the others he has made so far. So of course he could.
There really is no limit to Starmer's shamelessness.
Patrick O'Flynn is a former MEP.
To enquire about republishing spiked's content, a right to reply or to request a correction, please contact the managing editor, Viv Regan.