Keir Starmer is still no friend of Brexit
The Labour leader did more than anyone to sabotage our democracy.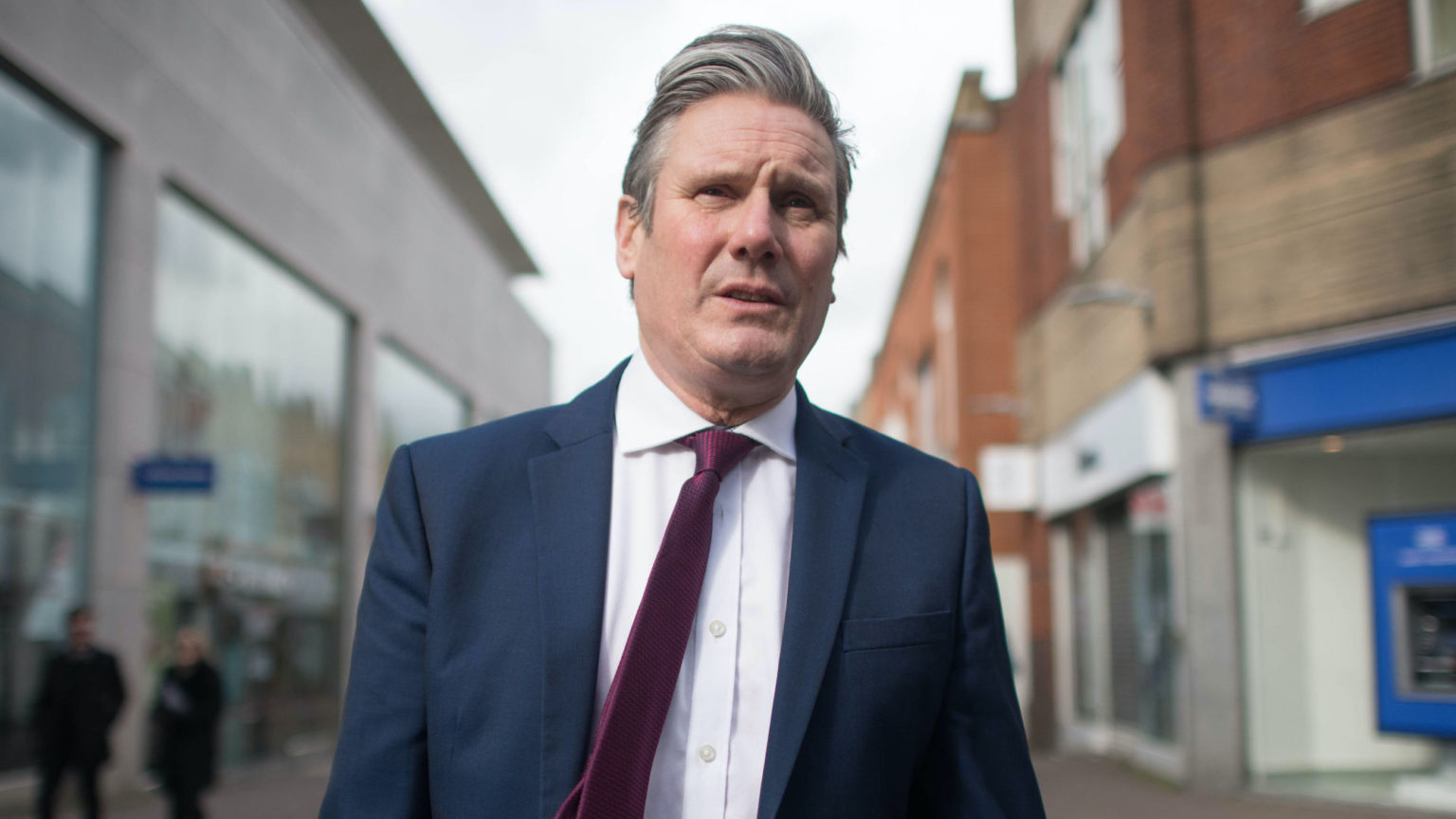 A lot of people are mightily unimpressed with the latest statement on Brexit from Labour leader Keir Starmer. He has said he wants to make Brexit work, sort out the Northern Ireland Protocol and tear down unnecessary barriers to trade with Europe.
A lot of steadfast Brexiteers are sceptical. 'More positions than the Kama Sutra', said one-time Brexit Party MEP Martin Daubney of Starmer's latest stance. It is understandable, too. After all, Starmer did more than anyone to sabotage Brexit in the three long years between the referendum vote in June 2016 and the General Election in December 2019, which gave the Conservatives an overwhelming mandate to 'get Brexit done'.
Starmer was made shadow Brexit secretary in 2016, when Jeremy Corbyn was leader. He used that position to effectively push Labour into supporting a second referendum. During a speech at the 2018 party conference, he declared that 'nobody is ruling out Remain' as an option in a prospective second referendum, much to the surprise of Corbyn, who had not signed off on the line.
The following June, during a visit to Hull, Starmer announced that 'Labour has a long and proud tradition of supporting our position in the European Union and if there was a second referendum I would be supporting Remain'. In August 2019, he told BBC Radio 4's Today programme that 'any [Brexit deal] now must be subject to a referendum and we would campaign for Remain'.
After Brexit-supporting Boris Johnson became Tory party leader in 2019, Starmer joined forces with some Tory MPs in an effort to legally block Brexit. And following Johnson's attempt to force Brexit through by proroguing parliament in August 2019, Starmer even supported moves to remove Johnson by a parliamentary vote and replace him with an 'interim prime minister'. The Remain rump that Starmer led in the parliament of 2019 was only stopped in its tracks by the 2019 General Election, which returned a solid pro-Brexit majority.
It's not just Brexiteers who are irritated by Starmer's about-face. The diehard Remainers among the Green Party and the Lib Dems have tut-tutted their disapproval, too.
But for the most part, those commentators and politicians who still identify with the Remain cause have fallen silent, or, like shadow foreign secretary David Lammy, have fallen into line.
On the Labour left there is a lot of huffing and puffing over Starmer's new Brexit position. Marginalised under Starmer, Corbynistas are outraged that having attacked their hero Jeremy for not fighting hard enough for Remain, Starmer now seems to have come round to Corbyn's original position – accepting the vote and trying to get the best out of Europe. They claim that it was Starmer who cost Corbyn the 2019 General Election by committing the party to the unpopular Remain position.
The Corbynistas have a point. If Labour had supported Brexit from the start, it could have capitalised on Brexit's popularlity. In the two most recent General Elections, whichever party had the clearest Leave position won the most seats.
But Labour lefties were just as complicit in Labour's decision to become the party of Remain. Left wingers in parliament, like Lloyd Russell-Moyle and Dawn Butler, were scathing about Brexit, and even more so about Brexit voters (alienating Labour from many of its natural supporters). They may now claim they were really in favour of leaving all along, but it certainly didn't look like that at the time.
Labour and Starmer have a lot to apologise for. By supporting the overturning of the Brexit vote, they helped to destabilise democracy in the UK. Their refusal to accept the outcome of the referendum stalled the political process for several years. So, yes, even if his fingers are crossed behind his back, Starmer's speech finally delivers what should have been granted years ago – losers' consent to the outcome of the 2016 referendum.
No doubt there are cynical party-political calculations behind Starmer's volte-face. It is, one assumes, part of Team Starmer's thinking that as long as any future election is dominated by the question of Leave or Remain, the Tories will still be able to rally Brexit supporters to their side. So Starmer has clearly thought that it is better to deny them this opportunity by simply accepting Brexit.
In a way, however, this is to be welcomed. The nation faces many challenges now. That means we need to be able to debate what direction the country should take in the months and years to come, without endlessly trying to re-litigate the EU referendum. It's time to get on with it.
To enquire about republishing spiked's content, a right to reply or to request a correction, please contact the managing editor, Viv Regan.