A snob's charter
A proposed ban on 'street harassment' will give free rein to the prejudices of posh women.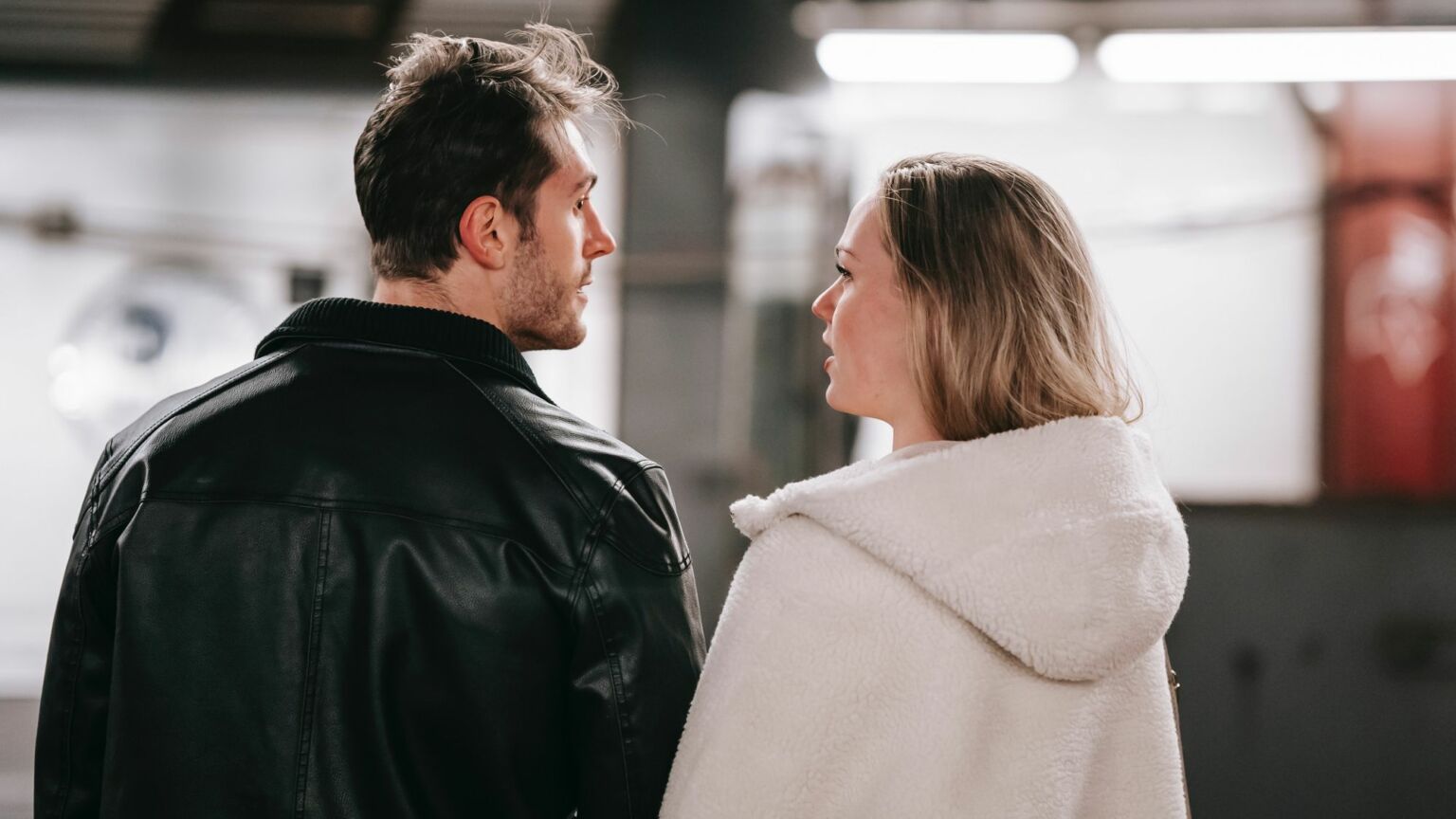 One of the more disturbing aspects of the Covid pandemic was how readily many people took to staying at home, wearing masks and social distancing. More disturbing still was how reluctant they were to abandon these practices when the virus no longer posed a risk. Of course, the elderly and clinically vulnerable were anxious to avoid getting sick. But the people most enthusiastic about masks, 'sneeze-guard' screens and keeping two metres apart from their fellow citizens were often wealthy, healthy professionals.
Look back on any star-studded event in 2021 – the pictures were all of glamorous celebs being waited on by masked-up staff. Then there were teachers who wanted pupils sprayed with disinfectant before they would deign to enter a classroom. They were backed by union leaders who described children as 'mucky' germ-spreaders, 'who wipe their snot on your trousers or on your dress'.
The arrival of vaccines only bolstered this elitist desire to keep the plebs at a distance. World leaders openly discussed the need to create a 'two-tier society', so the vaccinated need never risk encountering a vaccine refusenik. Fear of Covid may have provided the initial impetus for isolation, but snobbery soon took over as the main driver. The pandemic gave social elites permission to verbalise their contempt for the masses and to demand segregation from them.
So what happens now? Well, posh women quickly found another excuse to demand sanitised and segregated public spaces – namely, the spectre of misogyny.
On public transport, adverts urging people to wear masks were replaced overnight by posters telling men not to stare at women. Posters ordering social distancing were replaced with those warning about inappropriate touching. Just like lockdown propaganda, these posters serve a dual purpose. They tell problematic 'spreaders' – whether of a virus or of misogyny – how to behave. Do not breathe near other people. Do not make eye-contact with women. But they also spread a message of fear, reminding the unsuspecting that they, too, could be victims.
This spurious brand of feminism predates Covid. But post-lockdown, hysteria about men behaving badly online or on the street has been ramped up. Earlier this month, yet another addition to the UK's Online Safety Bill was announced. Some MPs and Lords want social-media companies to be held responsible for misogyny on their platforms. They argue that women need to be better protected from 'online hate'. The message this sends is that misogyny is an ever-present malignant force.
If that weren't bad enough, this week Labour MP Stella Creasy is seeking an amendment to the proposed new laws on street harassment. This is the same MP who thinks that some women were born with penises and that it is 'bonkers' that men wishing to be legally recognised as women cannot do so through self-declaration alone. Alas, Creasy has not come to her senses and realised that men, including rapists who identify as women, should be kept out of women's single-sex spaces. It is not the men who want to be women that Creasy objects to with her proposed changes to harassment laws. Rather, her problem is with the men who sometimes try to flirt with or talk to women in public. Her proposed changes would prevent awkward men from claiming that they were making a joke or paying a compliment as a defence against harassment charges. It is these men Creasy wants criminalised and locked up.
Creasy and her many elite backers – from Liz Truss to Boris and Carrie Johnson's nanny-come-BFF, Nimco Ali – need a reality check. Women are capable of giving a spotty 17-year-old the brush-off. Adult females do not need new laws to protect them from lairy men on a train. But they do need protecting from predatory men entering what should be women-only spaces.
After all, it is women in prisons, hospitals or changing rooms who are vulnerable. Women cannot just leave these situations. A smart putdown won't nullify the threat posed by a man in a dress if he is seen as having a right to be in that space. Parliament should tackle the misogyny that says this situation is not only acceptable, but also beyond criticism. Women's rare but random encounters with socially inadequate scrotes, on the other hand, should be of a far lower priority.
Worse still, the offences Creasy and Co want outlawed are also entirely subjective. And this is where the snobbery of this crusade against misogyny comes in. Determining whether an interaction is considered 'abuse' or 'flirtation' is often less to do with what is said than with one's perception of who says it. Judging whether the way a man is looking at you is sexual harassment or friendly acknowledgement lies in the eye of the beholder.
Such a law would inevitably be a snob's charter. Certain women's prejudices will be given free rein. Ultimately, these laws could allow professional women to inhabit a world segregated from men who do not know their place. No longer masked-up and behind screens, working-class men will have to serve silently and with eyes averted.
In 2020 and 2021, the disgust and contempt of the elites was directed towards the unmasked and unvaccinated. In 2023, it is directed at men who go too long in between blinking. In both cases, snobbery is driving the creation of an increasingly fearful, fractured society. This is terrible for both men and women.
Joanna Williams is a spiked columnist and author of How Woke Won, which you can order here.
To enquire about republishing spiked's content, a right to reply or to request a correction, please contact the managing editor, Viv Regan.